Hi lover! My makeup and skincare products have changed a lot in the last year so I wanted to share with you some of my new products that I'm loving.
From left to right:
Coola Face Classic Sunscreen in the scent Cucumber: This is the first sunscreen I've tried that does not smell bad or feel uncomfortable on the skin. It feels like a regular moisturizer and smells like fresh cucumber! I bought it at Ulta.
Kjaer Weis Foundation in the shade Just Sheer: This cream foundation is made from great, organically grown ingredients and is medium to full coverage. It can be purchased online from Citrine Natural Beauty or Beautylish. Some more details about it from the Beautylish site are: "CCPB Certified Organic. No artificial ingredients, such as petroleum, parabens, artificial coloring or fragrance, petrochemical emulsifiers. Not tested on animals. Gluten Free. Certified Organic".  It is pricey ($68) but once you buy it, you can pay less for the refills. I like to set it with a powder on top which brings me to my next favorite…
RMS Beauty "Un"powder in the shade 2-3: This loose powder has a light tint to it and it does a great job at keeping me matte. You can purchase it also from Citrine Natural Beauty or Beautylish. This product is silicone free, paraben free, talc free and perfume free.
Coola Sport Classic Sunscree in the scent Fresh Mango: Just as with the face sunscreen, I LOVE how this body sunscreen smells so good. It also feels comfortable on the skin and doesn't feel overly sticky. I bought this at Ulta.
Here's a closer look at the sunscreens: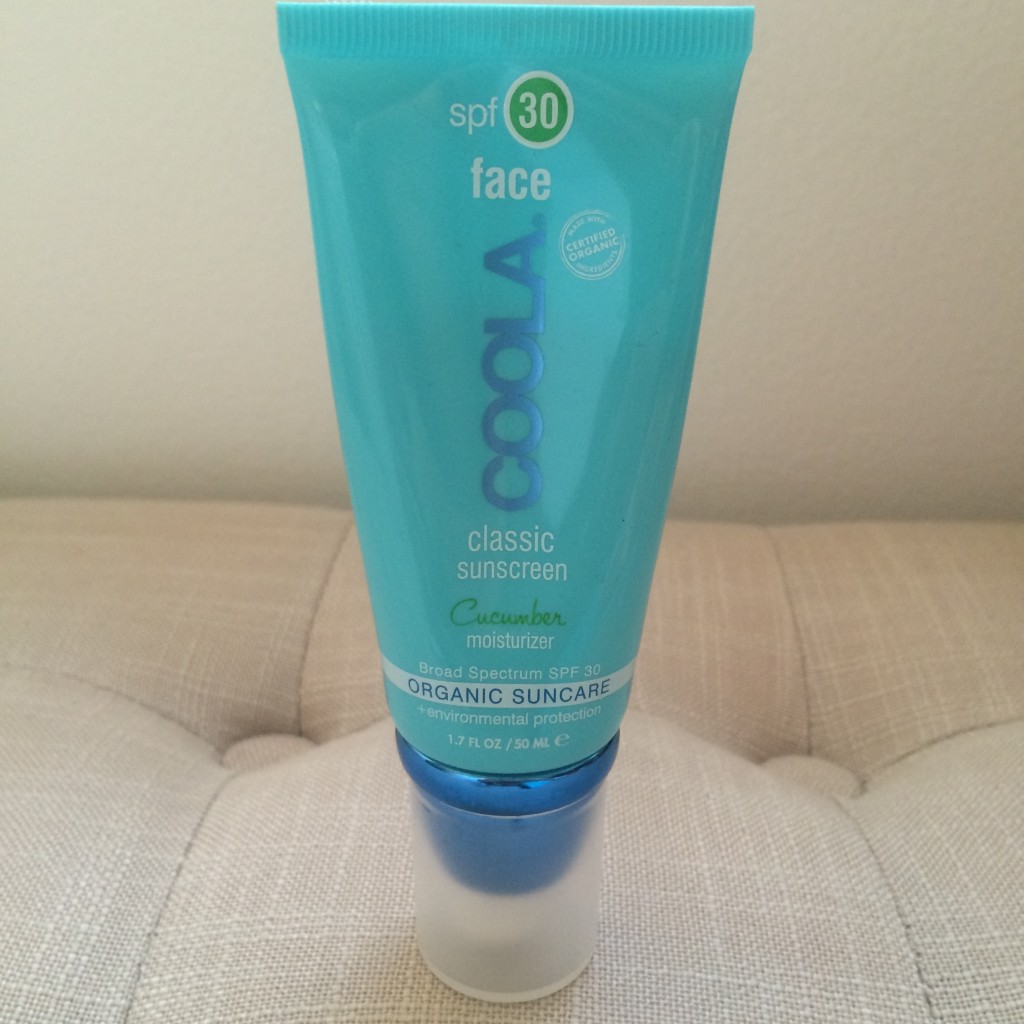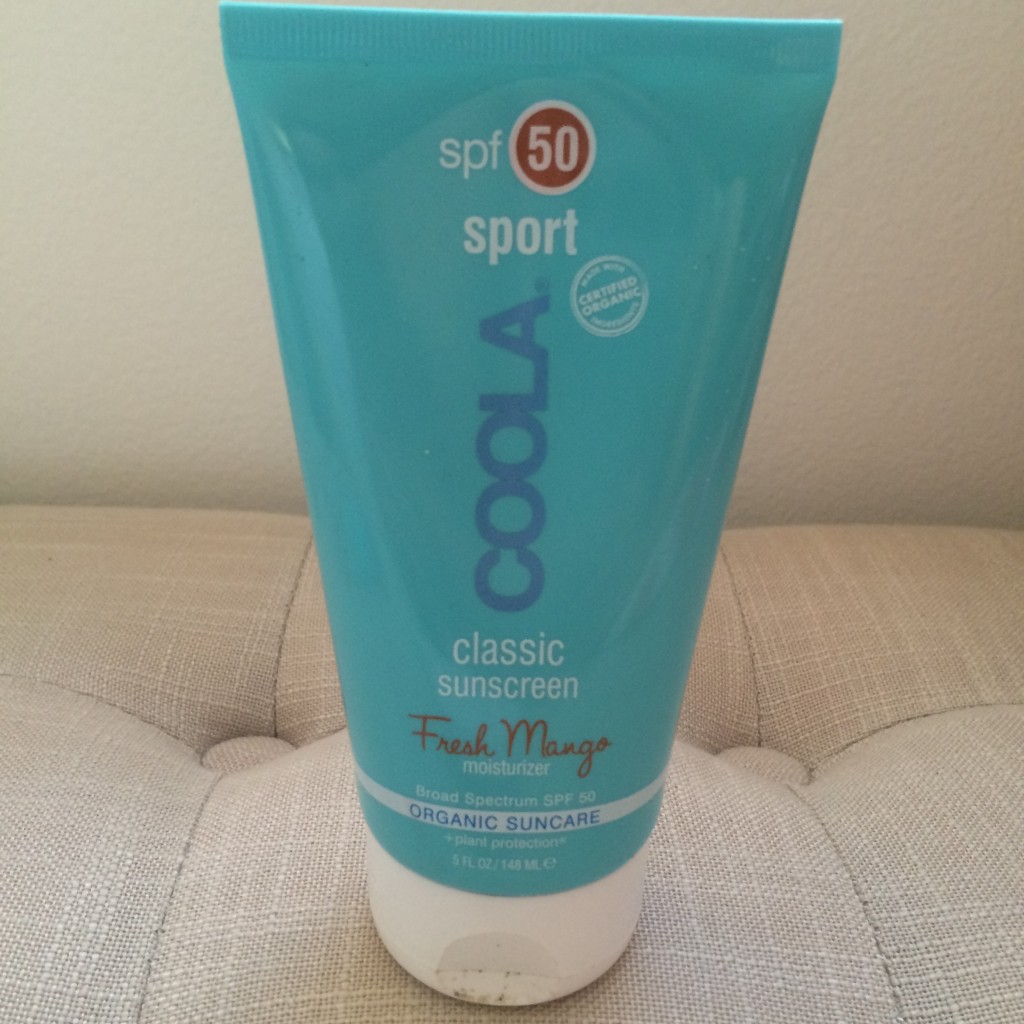 Have you tried any of these products before? What are some of your favorites right now? I'd love to know. Thanks for stopping by lover and I hope you have a magical day!