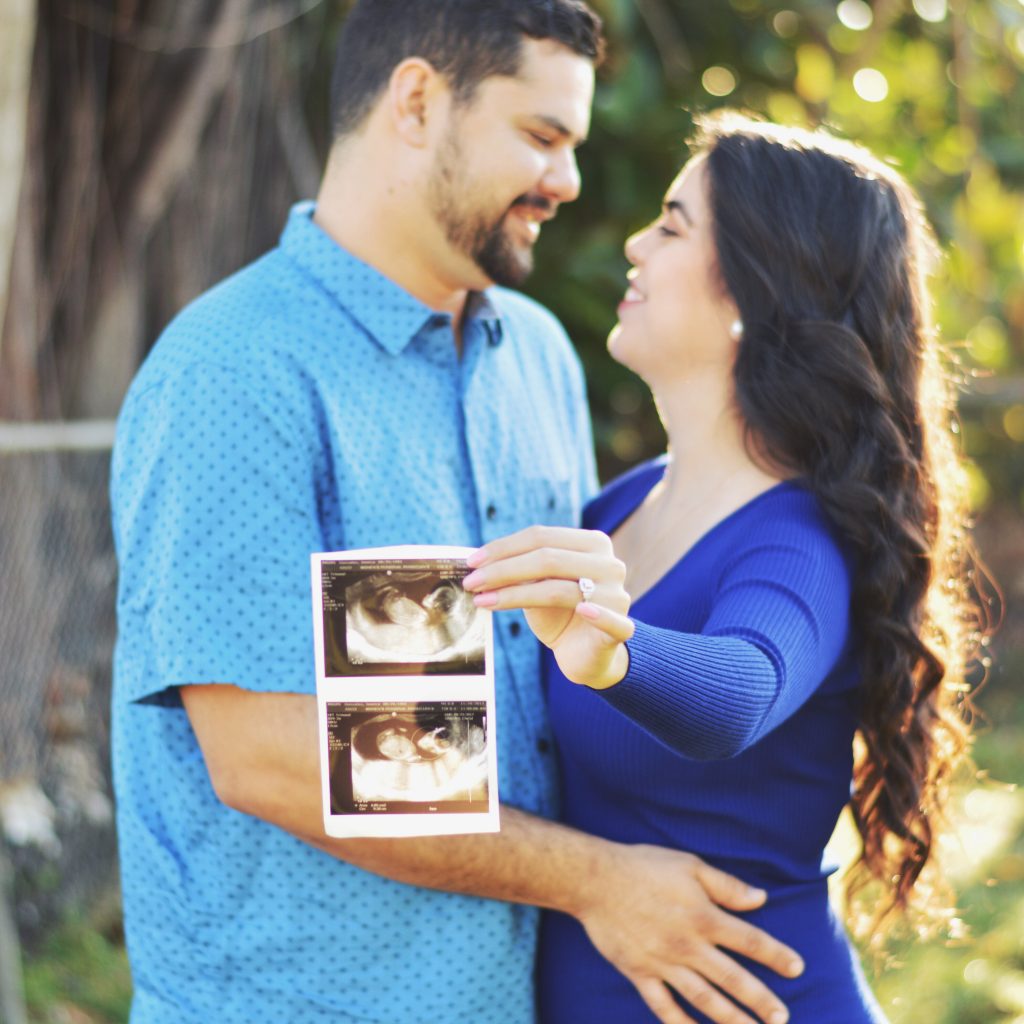 Hi lover!!!!!!!!!!!!!!! Surprise!!! Baby G is coming soon!! I'm pregnant and baby G is debuting May 2018. 🙂 If there's one very personal thing you should know about me, it's that I've wanted babies since I was around 10 years old. I'm the youngest sibling and I    would always ask my parents if they could please give me a baby sister or brother (just like that, as if it was as easy as buying a present lol!). When I realized that my parents were not giving in, I just became infatuated with the idea of having babies. It started with wanting about 6, then 5… then 4 became my magic number. LOL!
You know how some people flock to puppies or animals? That's how I am with babies. If there's a family party, you can always find me playing with the children. If we're at a restaurant and there's a baby nearby, I'll smile and try to make funny faces to get a giggle out of them. I'm obsessed guys! Needless to say, I'm bursting with joy that we've been blessed with a baby. When I started dating D and he told me he really wanted to have children soon, I nearly fell back. He's a little older than me, so hearing him say that he was ready for them too, I knew that was one of the moments I realized I was in love.
Within the last 6-8 months, I left it in God's hands. I dreamed of babies almost everyday and maybe I brought this vision to life, but ultimately I would talk to God on the daily and say please send one with your divine timing. With D, we would talk about having kids, all the time. We would casually talk about all the "imagine ifs…" and the "when we…". We were both shocked to see it happened quite soon… But of course, we are also ecstatic!
It still sometimes feels like I'm dreaming and I have to remind myself this is real – your dream came true! I'm super excited to share my pregnancy here on the blog and through my YouTube videos and I will cherish these posts years from now. Oh and one last thing! In the pictures we are both wearing blue out of pure coincidence. I went to Forever 21, tried on about 10 dresses, all different colors and this was the winner. Then Danny chose his own outfit and I'm not sure if he copied me or what lol. We both have a strong feeling we're having a baby boy, but we haven't had the medical confirmation just yet. Stay tuned!
Thank you for stopping by and I hope you are excited that Christmas is RIGHT around the corner!!