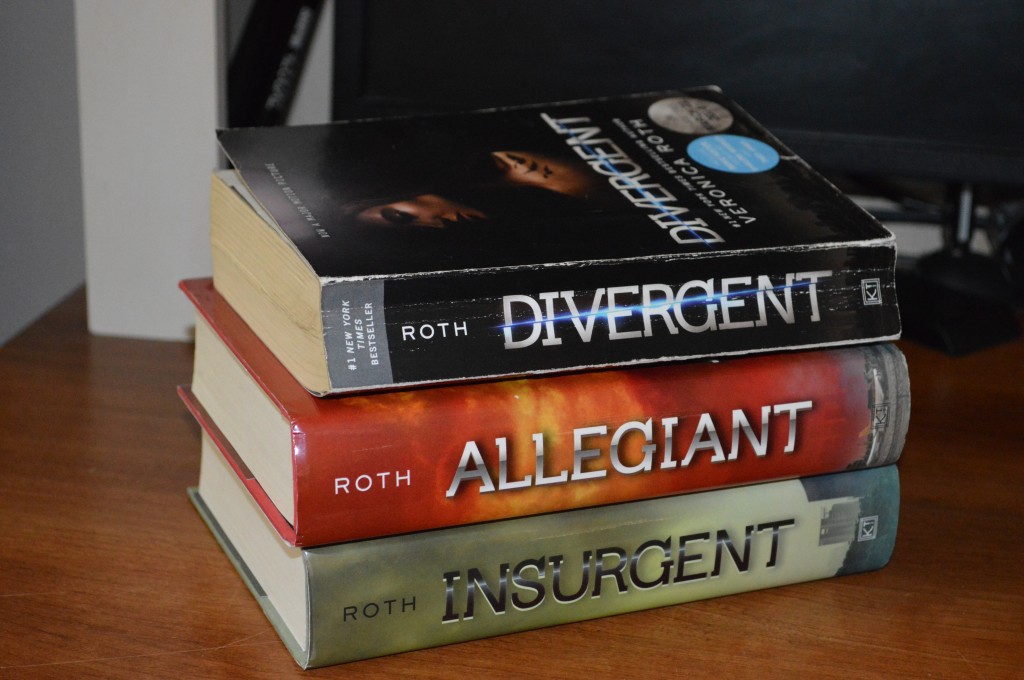 Books: Divergent, Allegiant, Insurgent // Author: Veronica Roth
Hi lover! My whole life, I have been fascinated by books. I remember every year at my school there was a book fair where I would ask my mom to buy me at least 10 books. She  was always reluctant because she said I never read them. This was and still is partially true. I've always wanted to be an avid reader and I have plenty of books but I have trouble getting around to it. Fast forward to my New Year's resolutions 2014, I made a promise to read at least one book a month.
When I picked up Divergent, it was SO easy to stick to my promise. This book is an easy read that truly captivates you. I ended up reading the entire series in less than 2 weeks! That is monumental for someone who does n0t read often. The author, Veronica Roth, is truly an exceptional writer. She depicts the perfect scenery for you and makes the reader feel as though they are truly experiencing the book.
All the books have a perfect balance of action, suspense, love, and dystopian society. I fell in love with the books, honestly. Roth does such an amazing job at tying together all three books and the amount of history she provides is really fulfilling to the characters.
I started recommending the series to my closest friends and family. My boyfriend was the first one to love the books as much as I did. Then his mom, dad, and even little brother also read them! I'd love to know if you enjoyed the books too.