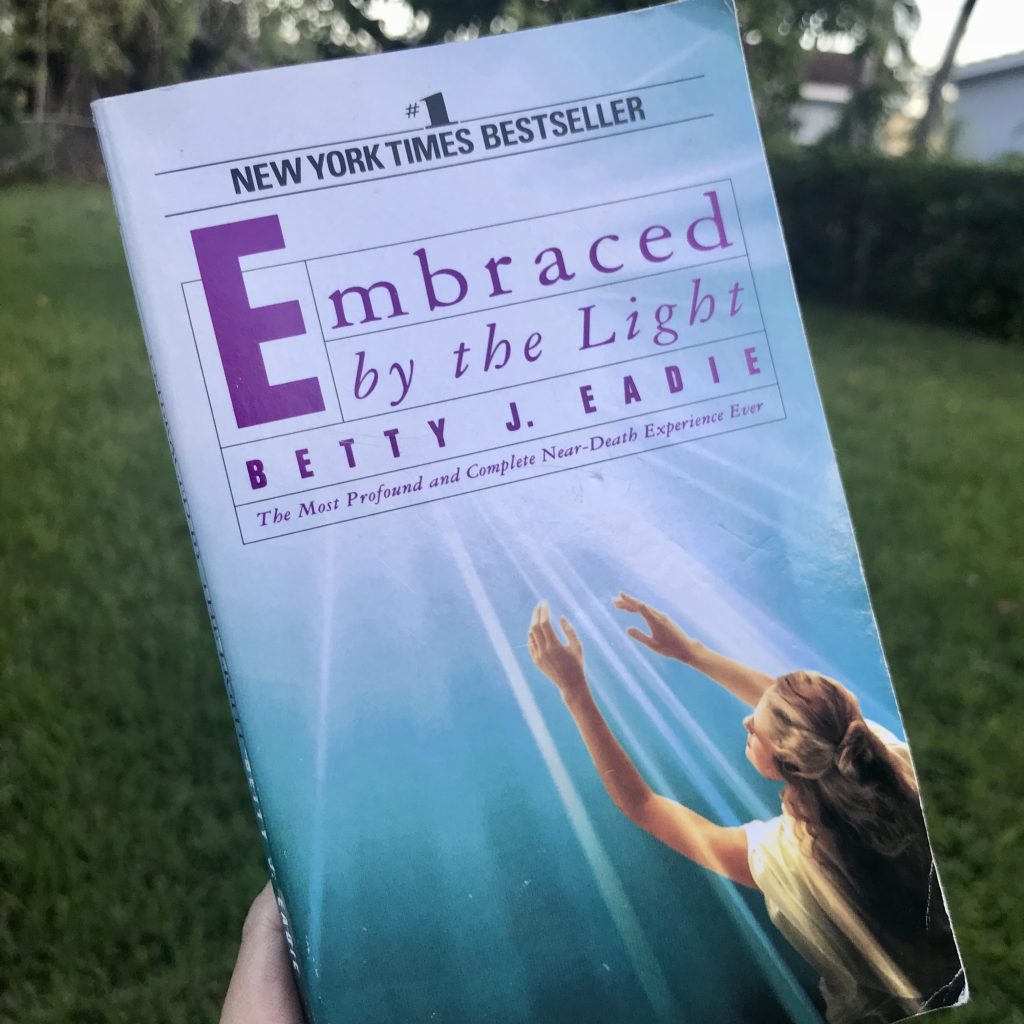 Hi lover! I haven't done a book review on the blog in a long time, but whenever I come across a book that feels life changing… I  have to share it with you! Earlier this year I read "Embraced by the Light" by Betty J. Eadie. While I was reading it, I told all my family members and closest friends about it, because I loved it so much. Even if you're not a big reader, this book is only 147 pages, which makes it a super easy and light read.
The book is written based off the author's own personal experience. To summarize it, she becomes very ill and slips into a state where she nearly faces death. While in that state she gets to experience a few truly magical encounters. Miraculously she heals and when she returns to her conscious state, she is able to remember a very big portion of those encounters. Everyone will read this book and have their own skeptical opinion but I was completely blown away.
After reading this book, my fear of death is completely gone. I still fear loosing my most loved ones, because I can't imagine life without them. But I feel certain that we each have a purpose here on Earth and our souls had the ability to choose that purpose before we were even born. The book left me with so many good feels that I don't want to say too much because I want you to have your own unbiased opinion of the book. The author does an incredible job at describing in detail the power of energy and how much beauty surrounds us.
I hope you check it out and if you've already read it, what was your favorite part? Thanks for stopping by! Have a magical day lovers!