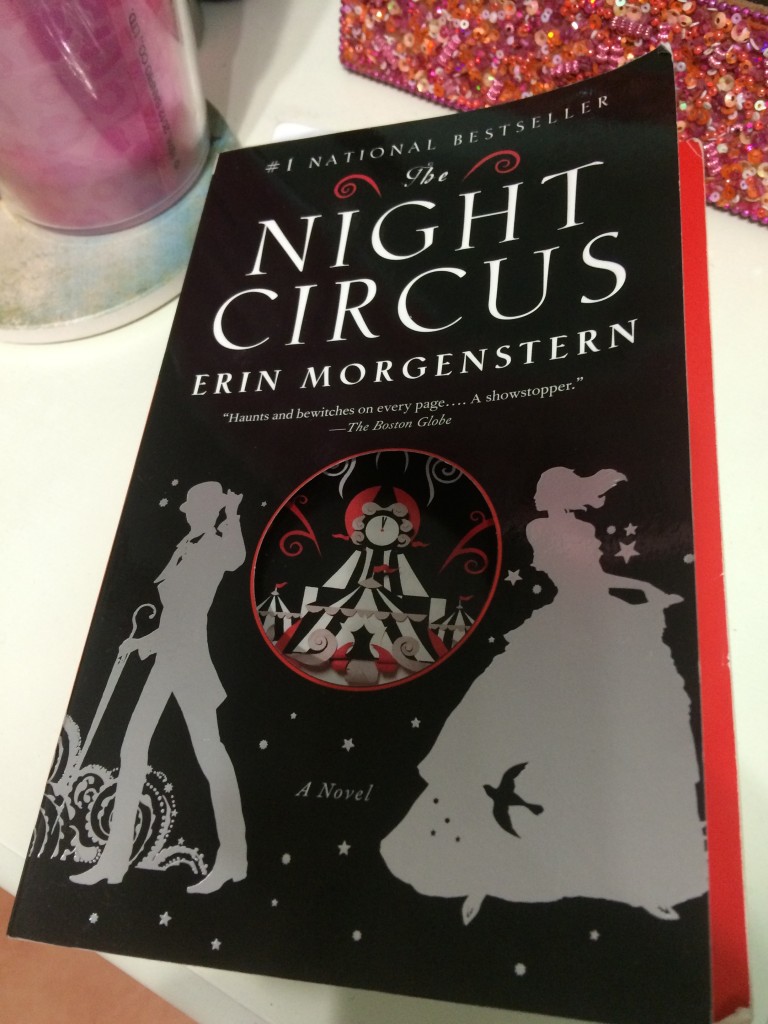 Hey lover! Today I want to share what I am currently loving not related to the style/beauty/fashion categories. Let's get to it!
Reading: The Night Circus by Erin Morgenstern. A long time ago I watched a  Youtube video of Tanya Burr and she said she was reading this book and raved about how much she loved it. I almost always go for books that I know someone enjoyed, even if they are not one I would typically pick on my own. This book takes place in the late 1800s and I believe it is the first book I have ever read (for pleasure) that is set in the past. I just happen to be more of a future-type girl, but I am halfway through this book and I am extremely captivated by it. Whenever I read it, it totally teleports me to that time and for that I LOVE it.
Watching: Dancing with the Stars!!!!! I watched DWTS for the first time last season because Bethany Mota (Youtuber) and Janel Parrish (Mona from Pretty Little Liars, the TV show) were both participating and I wanted to see how well they did. Both ended up placing in the top 3 finalists, and I ended up falling in love with the show. One of my biggest passions is dancing. I adore dancing! If you haven't watched the show before, I highly recommend you give it a chance. The season is full of talented stars and I am just so hooked on the show.
Restaurant: Swine in Coral Gables. If you live in the Miami area, I suggest you try this restaurant for their Southern style food. My sweet Bobby did a great blog post on our first visit. We have been a few times since then and have always loved their food. I am a pasta and cheese addict, so it's no surprise that I adore mac-and-cheese, haha! Well Swine has my all time favorite mac and for that reason alone, I crave going there as a treat.
Thank you for stopping by lovers! What are some of your random favorites?