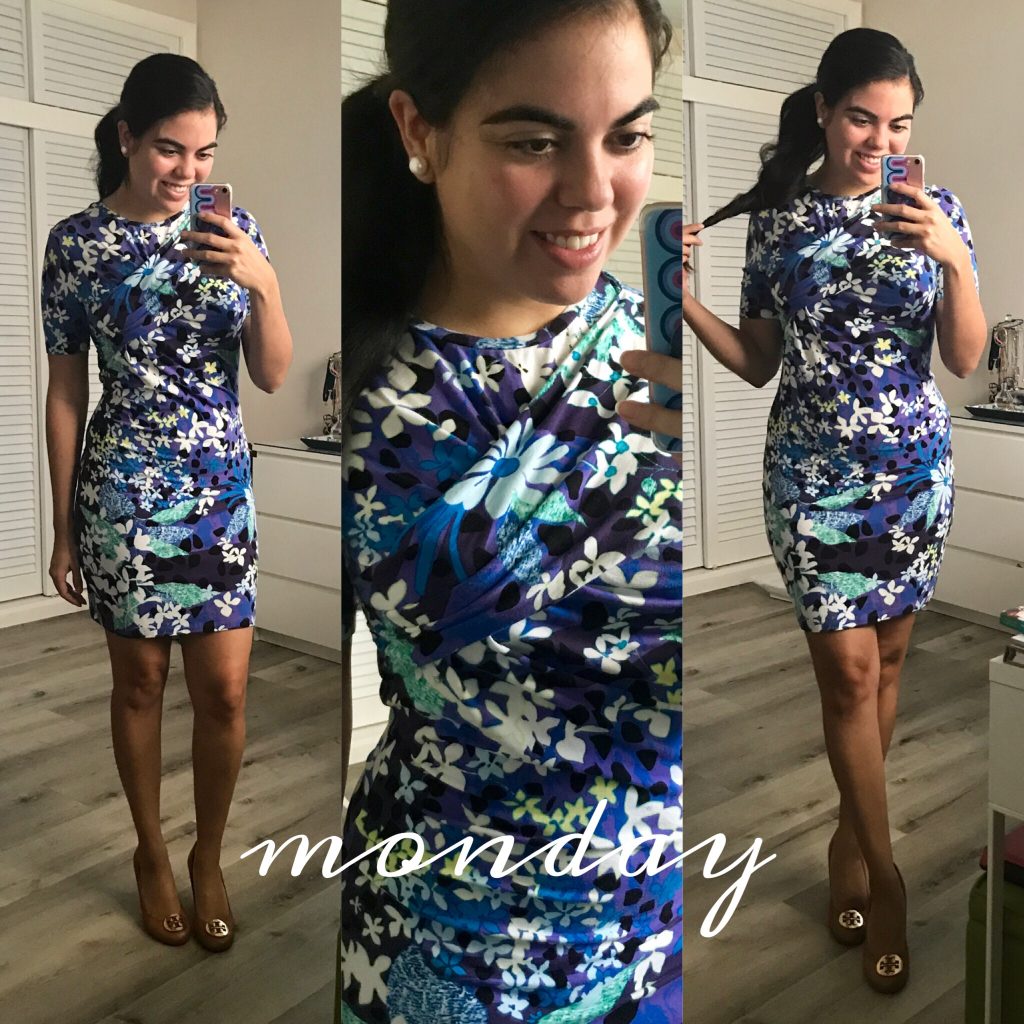 Hi there lover! Before I stopped working at the bank…one week I took pictures of daily outfits I wore to work. Here are all the outfit details!
Above: Dress – Target (from the sale section!), Shoes – Tory Burch (most comfortable ever!)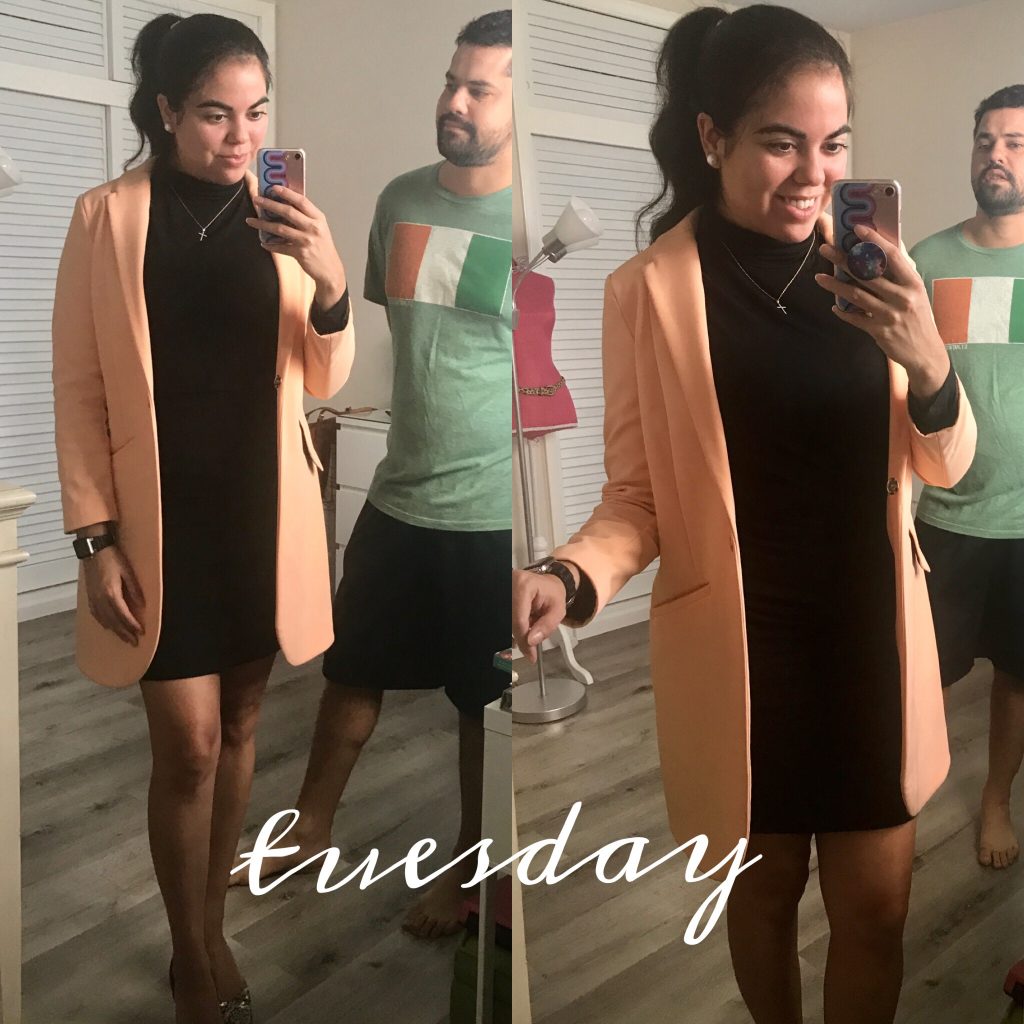 Shirt – Old Navy, Skirt – H&M, Blazer – Zara *This morning I had a special visitor who did not realize I was taking outfit pics lol, I just let him keep talking*
Shirt & Jacket & Pants – H&M, Shoes – Michael Kors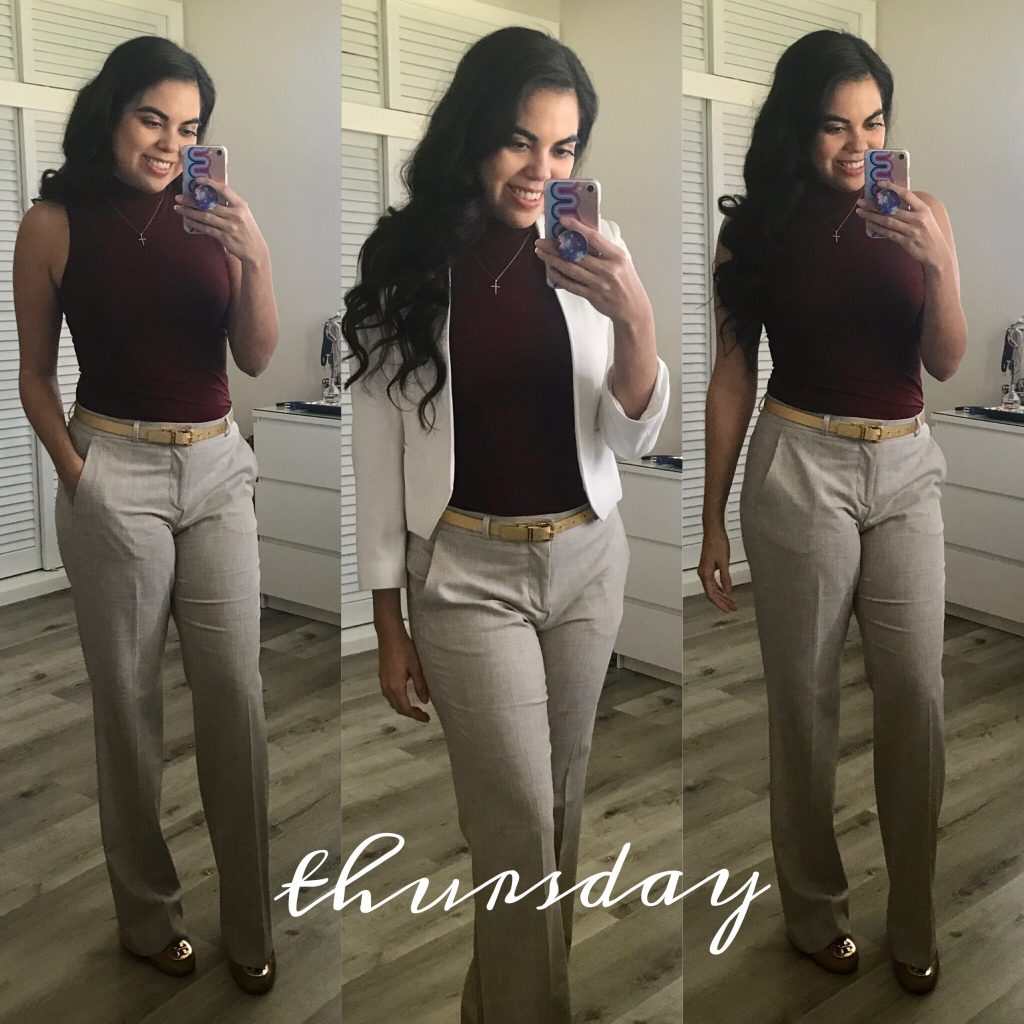 Shirt – Forever 21, Pants – Banana Republic Outlet, Jacket – Avon (old), Belt – Michael Kors, Shoes – Tory Burch
Which was your favorite outfit? Mine was Thursday's look 🙂 I hope you have a wonderful day sweet friends. Thanks for stopping by!