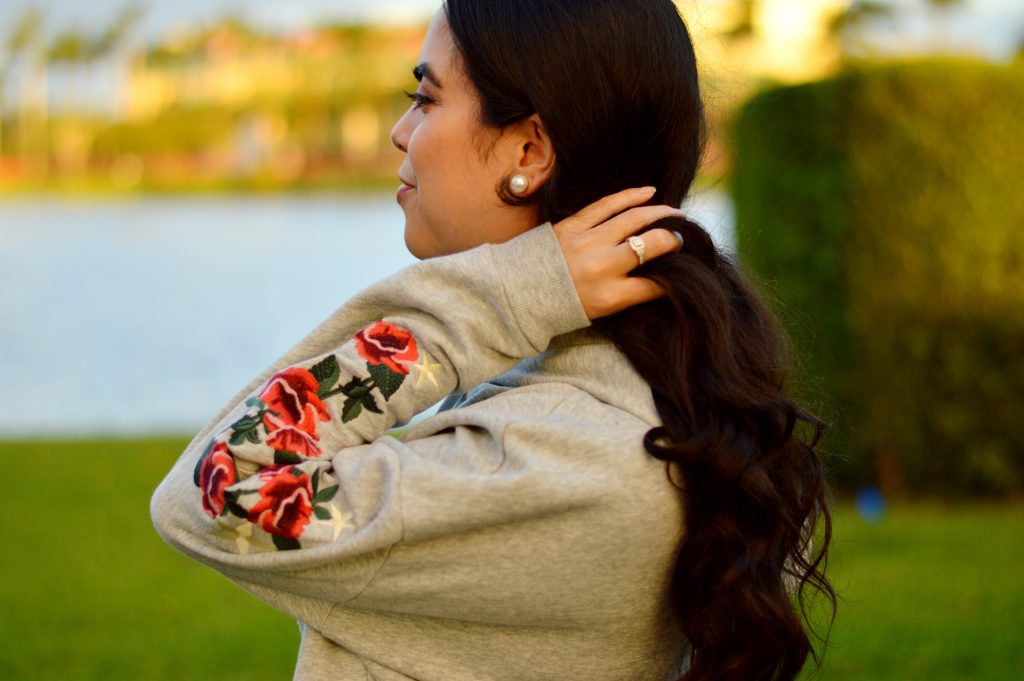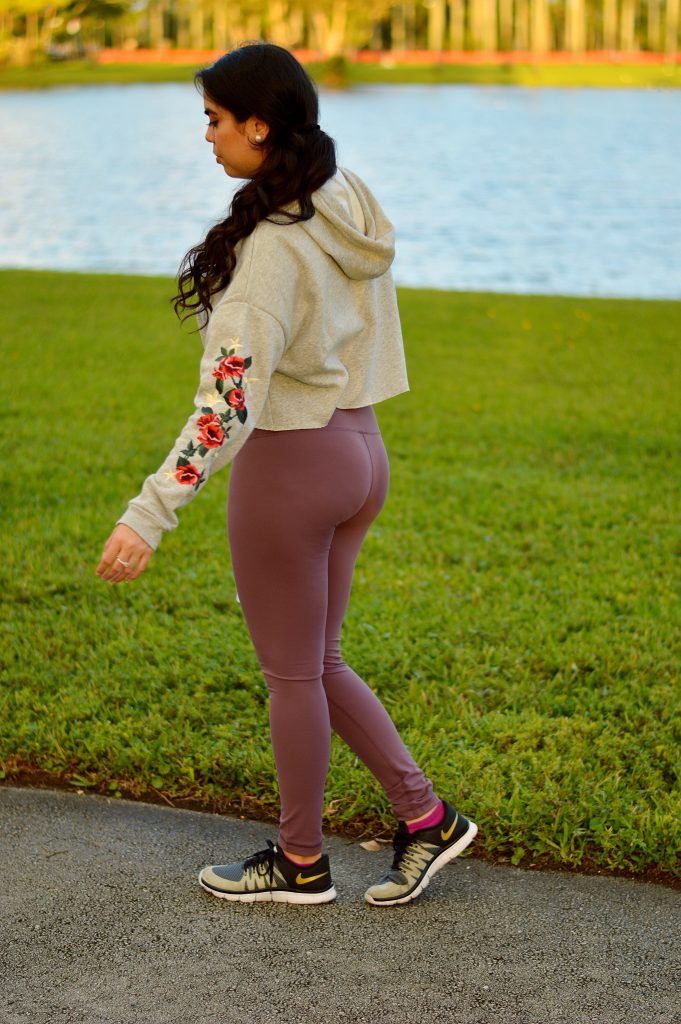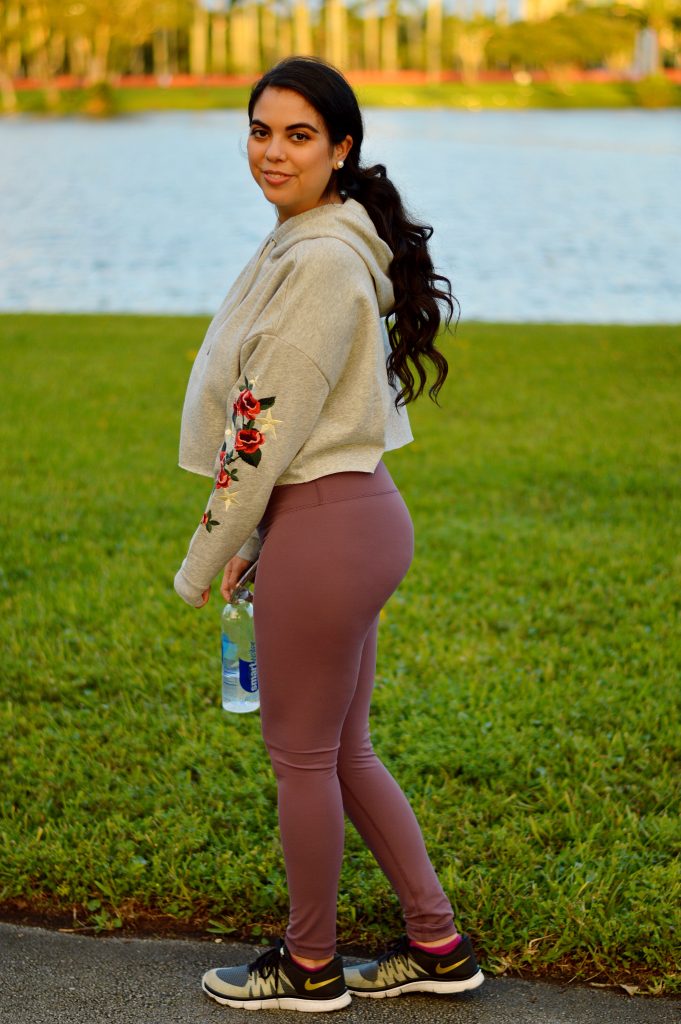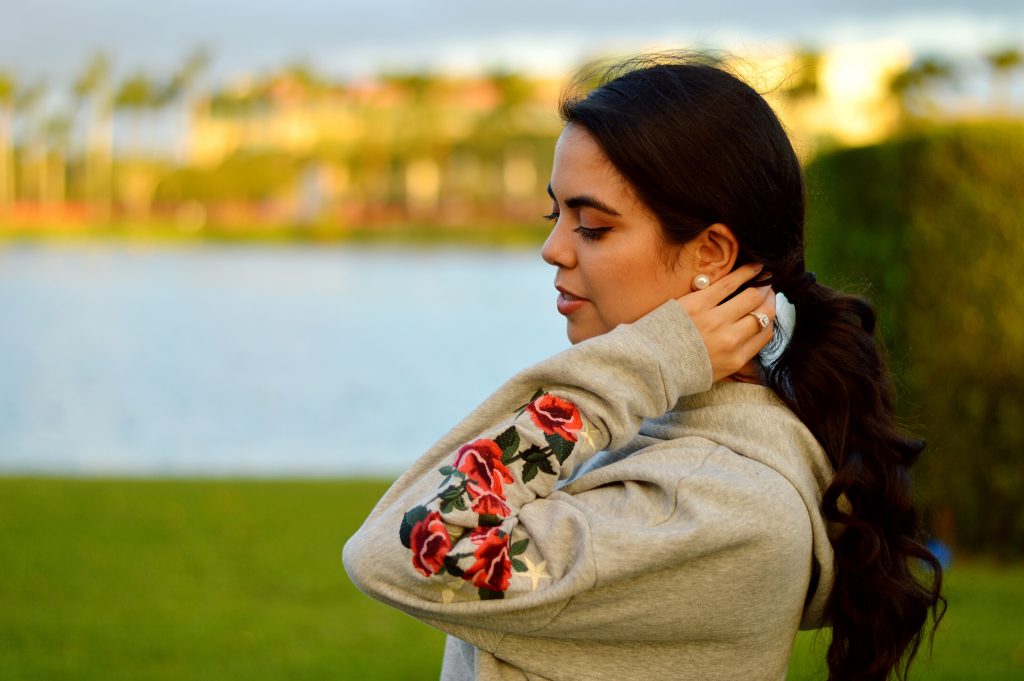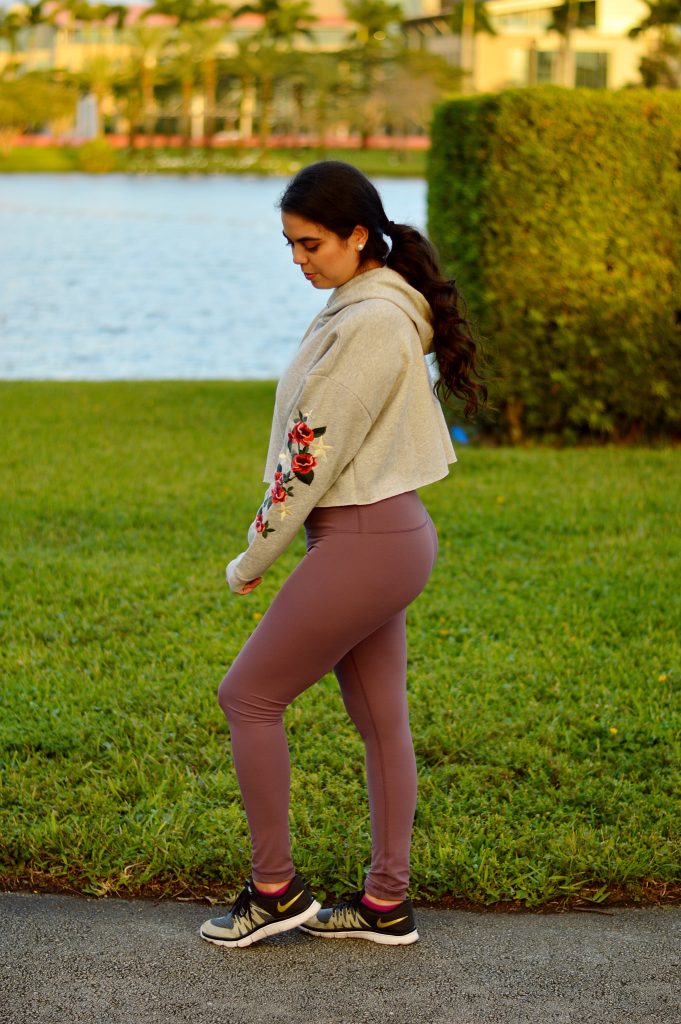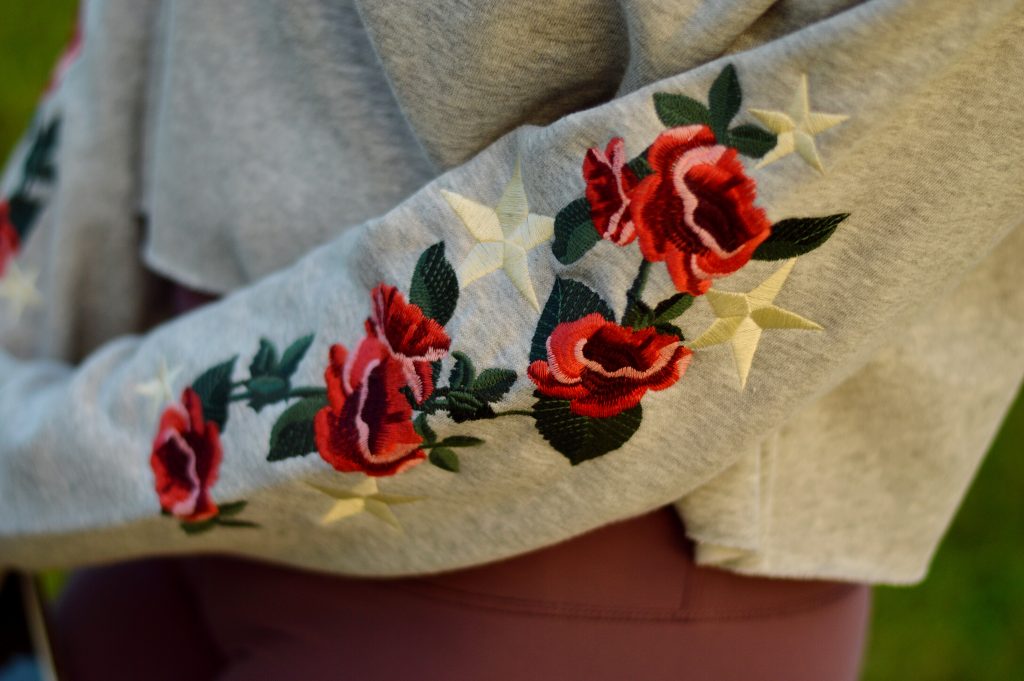 Outfit Details: Sweater – H&M / Leggings – TJ Maxx / Sunglasses – QuayxDesiPerkins / Sneakers – Nike

Hi lover! Happy New Year 🙂 Oddly enough, I've always loved even numbers more than odd ones, so I'm really excited 2018 is here lol. I know that probably sounds so weird, but it's true and I'm feeling motivated for a fresh start this year.  This week I have 2 Christmas posts coming and I want to publish them more to look back on years from now and I think it will be fun to share with you.
Today's outfit is more of a laidback look, perfect for running errands, a day of travel or just lounging around. I was already pregnant in these pictures and even though the bump is very little, I've loved wearing high waisted bottoms for the added support. A few months ago I showed this cropped sweater in a haul here, and I  was so happy to find it at H&M. I was on the hunt for a comfortable sweatshirt that had a hoody, cute and simple print and was slightly cropped. This one is the perfect fit for what I  wanted! Oh and the leggings are SO soft, I recommend just browsing through the racks at TJ Maxx and see what you find.
I hope you have a wonderful day. If today is your first day back at school or work, good luck! Whichever you are going to, you're lucky to have this opportunity so try and make the best of it. 🙂 Thanks for stopping by lovers!