Outfit: Dress – Lilly Pulitzer / Shoes – Target / Purse – Coach
Hi lover! Miami is hot year round, but yesterday I realized we've hit summer when I got into my car and the thermometer read 104!! But really most days the weather is perfect to be outdoors, in the water.
I wore this dress last weekend to a gender reveal party. The dress code called for wearing blue if you thought the couple was having a boy or pink if you thought it's a girl. Turns out the couple is having a boy. 🙂 Oh and this is my first Lilly Pulitzer clothing item and I'm obsessed. I love the halter neckline and the print, which is actually more vibrant in person. When I took these pictures the sun was setting so we were running out of light and that messed with the color a bit.
I found the dress at a local thrift shop and it cost around $20!! I got so lucky because I tried it on in the store, over my clothes just to make sure it zipped all the way up. I wore it a few months ago when I went to Punta Cana for Valentine's Day. I'll include a picture of it here so you can see it in other lighting.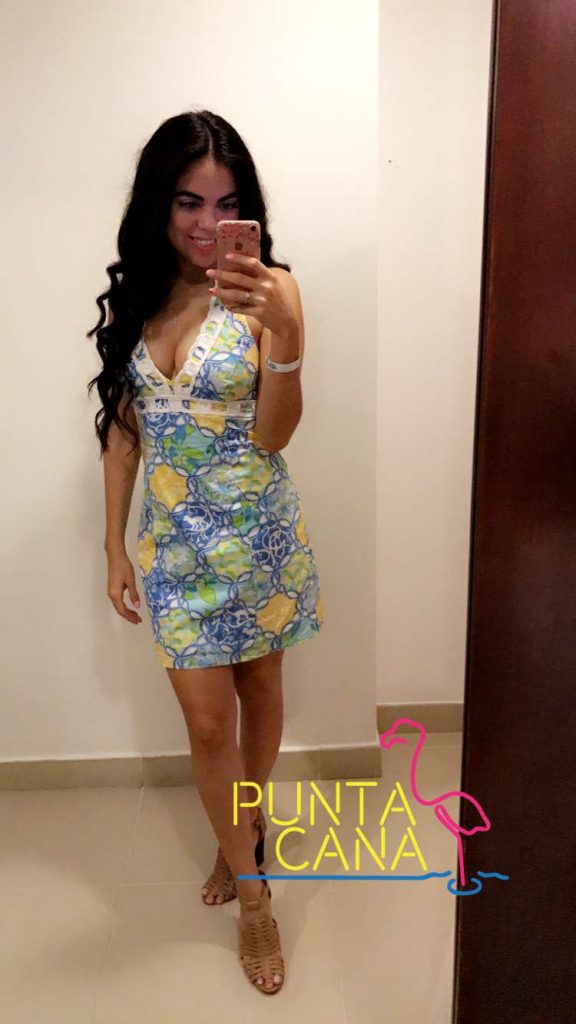 I hope you have a lovely day! Thanks for stopping by lover!