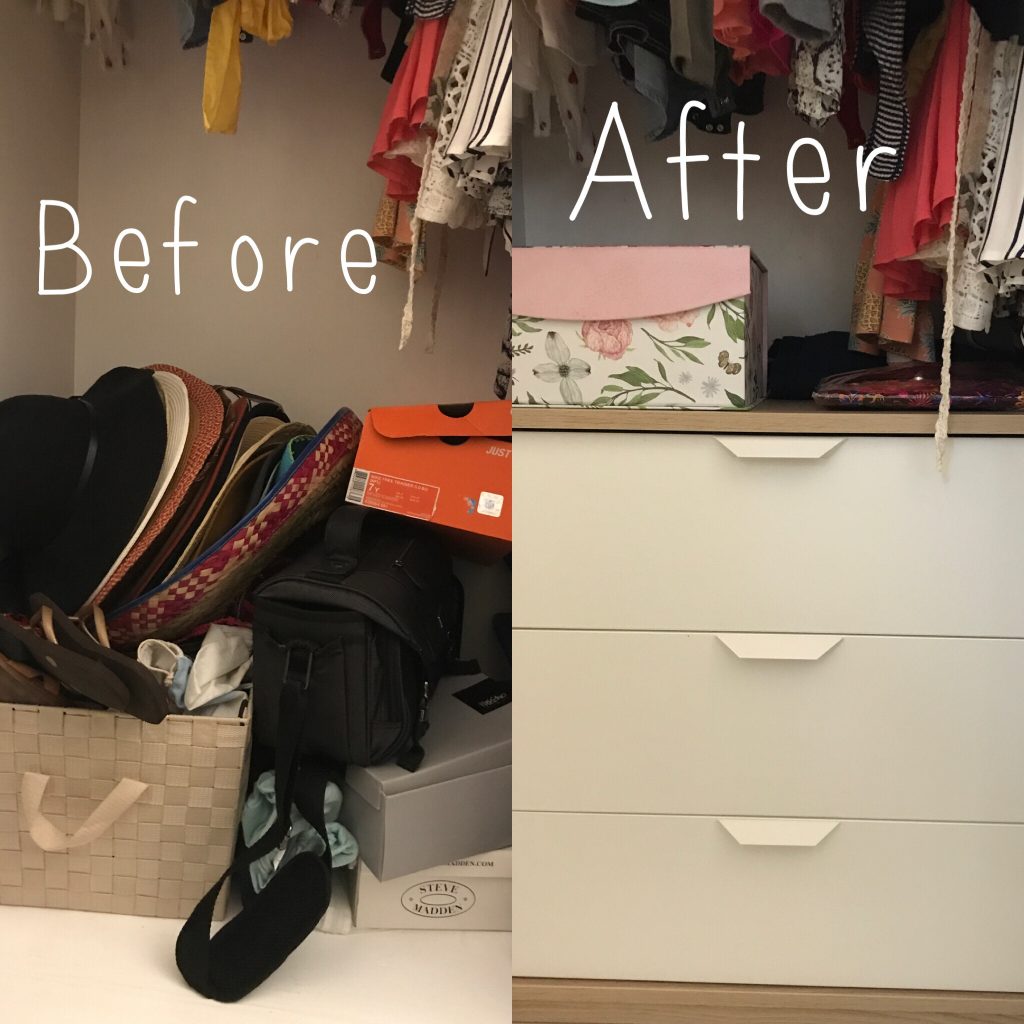 Hi lover! Today I'm sharing a quick project I did to better organize the bottom half of my closet. So there was a section underneath my clothes where I had space to store stuff, but I didn't have the proper shelves or drawers for it. That's why in the 'before' picture above, you see everything just messily thrown together. Even though it shows mostly hats and shoes, I needed extra storage for my clothes.
I measured the space and then searched at Target, Walmart, Homegoods and Ikea to find the best storage solution. From Ikea, I chose the ASKVOLL 3-drawer chest and it was actually on sale for $55.99. It was fairly easy to build (thanks to my boyfriend's help lol) and so far it has worked perfectly!
I always like to line my drawers with a patterned (sometimes scented) paper. It's something my mom has gotten me used to and I have no real reason as to why I do it lol. That's the turquoise and white sheet you see in the first photo. That drawer holds all my skirts that are short to mid-length.
Here's a look at the finished product. I love it! Projects like these get me so excited. 🙂 The cute floral box on top of the chest is full of hair tools and hair accessories (box is from Marshall's).
Let me know what you think of the before and after! I hope you have a super fun weekend. Thank you for stopping by lover!