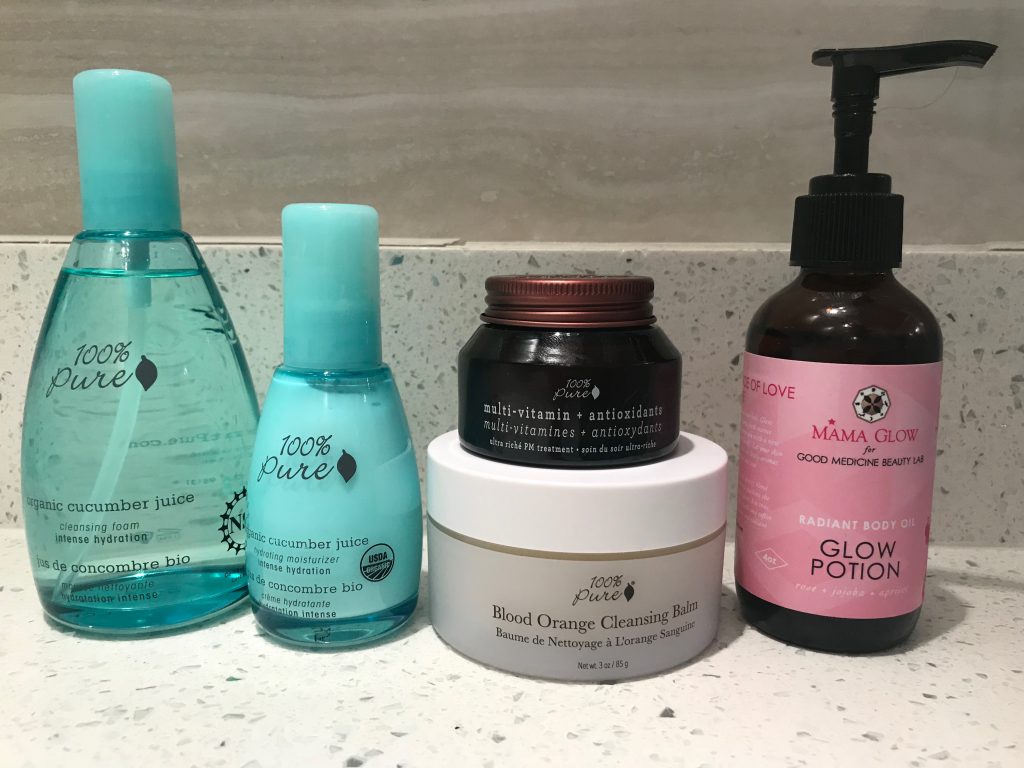 Hi lover! I meant to share this post days ago, but it's finally here! Recently I purchased new skincare products from the Organic Bunny website and I want to share them with you today.
In order from left to right are the products I  got:
100% Pure Organic Cucumber Juice – cleansing foam
100% Pure Organic Cucumber Juice – hydrating moisturizer
100% Pure Multi-vitamin antioxidant night cream
100% Pure blood orange cleansing balm
Good Medicine Beauty Lab glow potion
If you want to know my thoughts of each one and see me test them out, check out my Youtube video, linked below. Let me know what you think of the video and if whether you prefer video reviews over my written ones.
I  hope you have a great rest of your day and thanks for stopping by!
https://www.youtube.com/watch?v=mXSXAwS-A8A