Dress: Fashion Nova / Shoes: Caparros (from a few years ago) / Purse: Borrowed from Mom / Earrings: Avon
Hey lover! Happy Valentine's week!! I know that's not actually a thing and most people don't even really like Valentine's Day, but I'm a huge sucker for it and like to extend it all week long. Since this week I'll try to wear pink and red everyday, I thought I should kick off the week with the perfect red dress.
I found this dress on Fashion Nova's website during their Black Friday sale. It was my first time shopping with them and they ended up having issues so I didn't receive my order til almost 3 weeks later. Luckily, I was still able to wear this dress for our Christmas Eve party. Now with a growing bump, I still think it's the perfect red dress for being so stretchy, comfortable and beautiful! I love the frill details on the wrists and the length makes it great for a work setting, family party or fun night out.
I'm sure this dress will still look cute post-pregnancy, but here's a picture of when I wore it around 18 weeks so you can see the fit. This was a picture taken with my phone camera so it makes everything look way darker.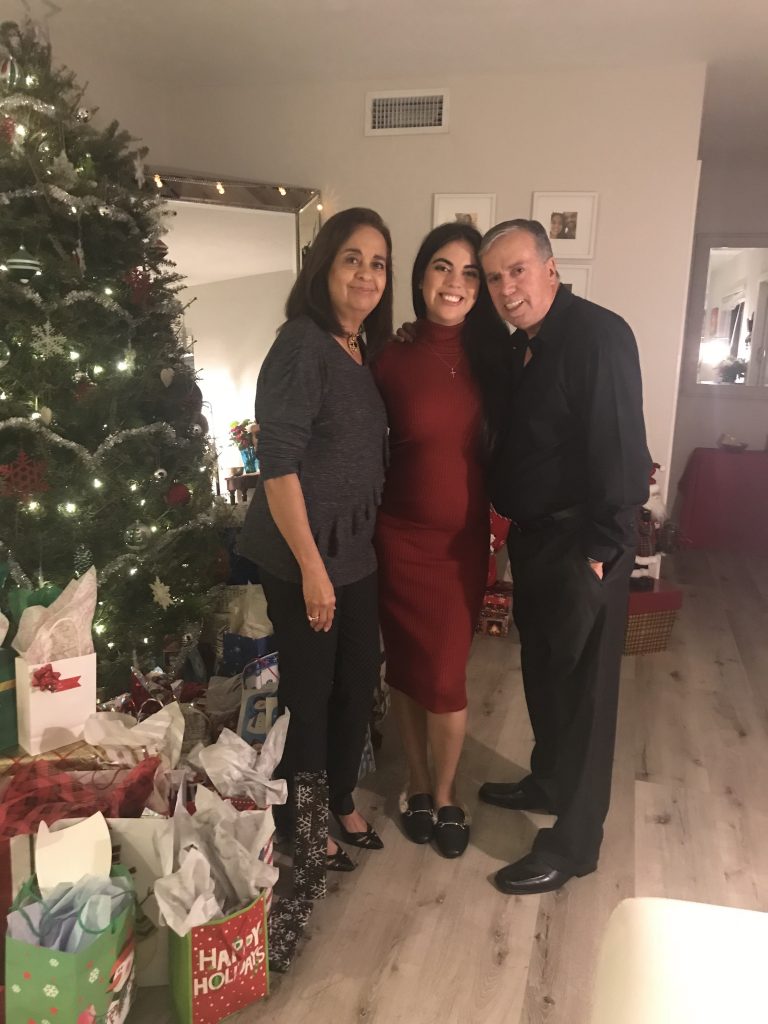 I hope you have a great and stress-free Monday. Thanks for stopping by!!