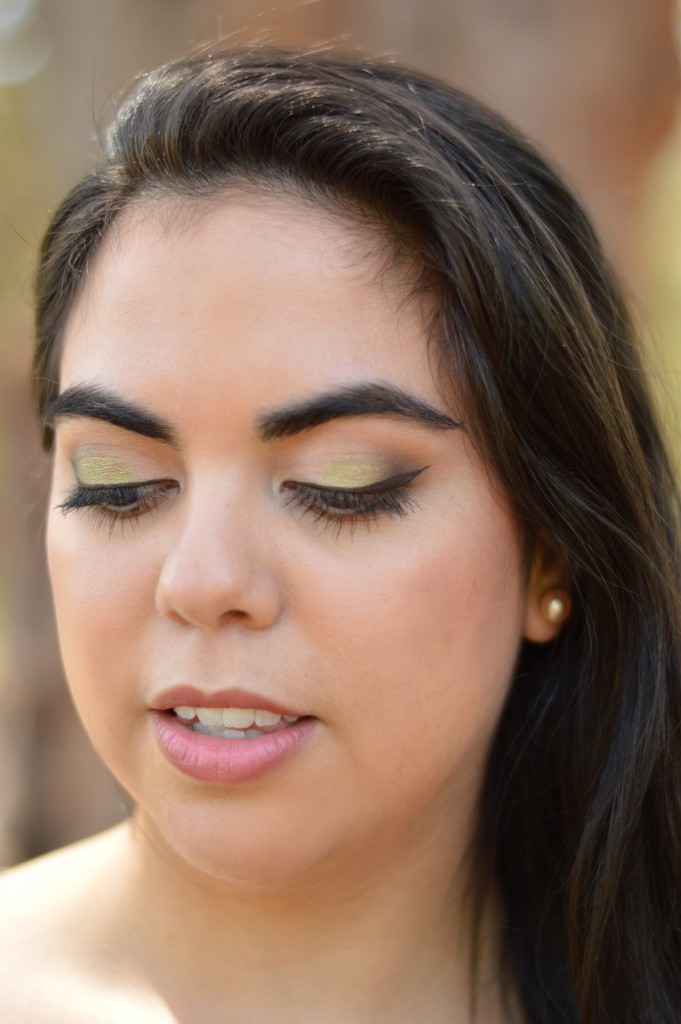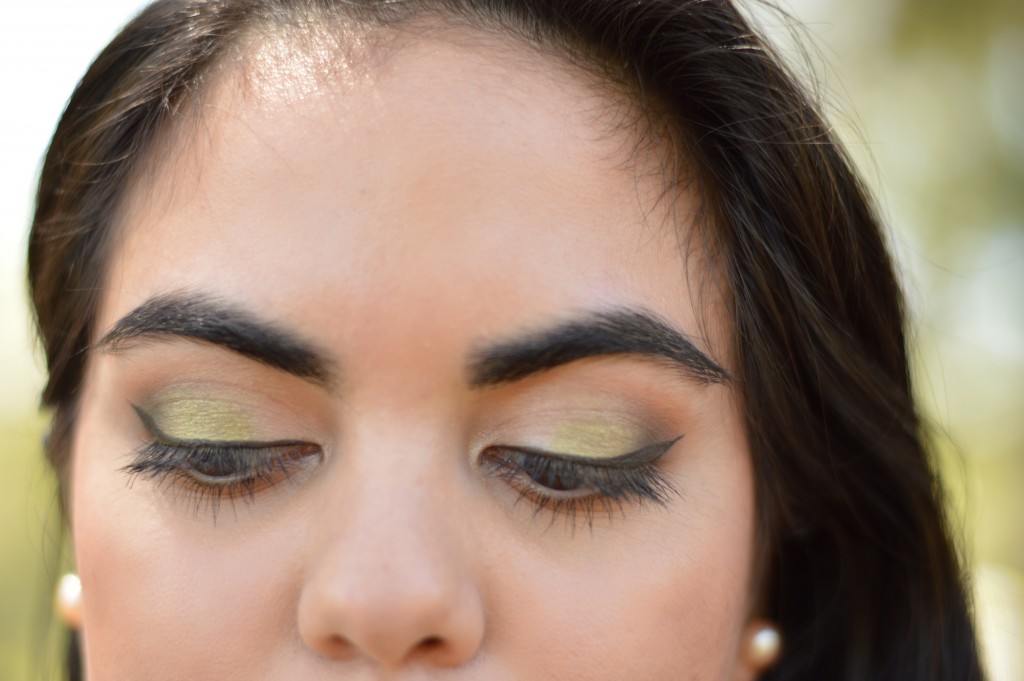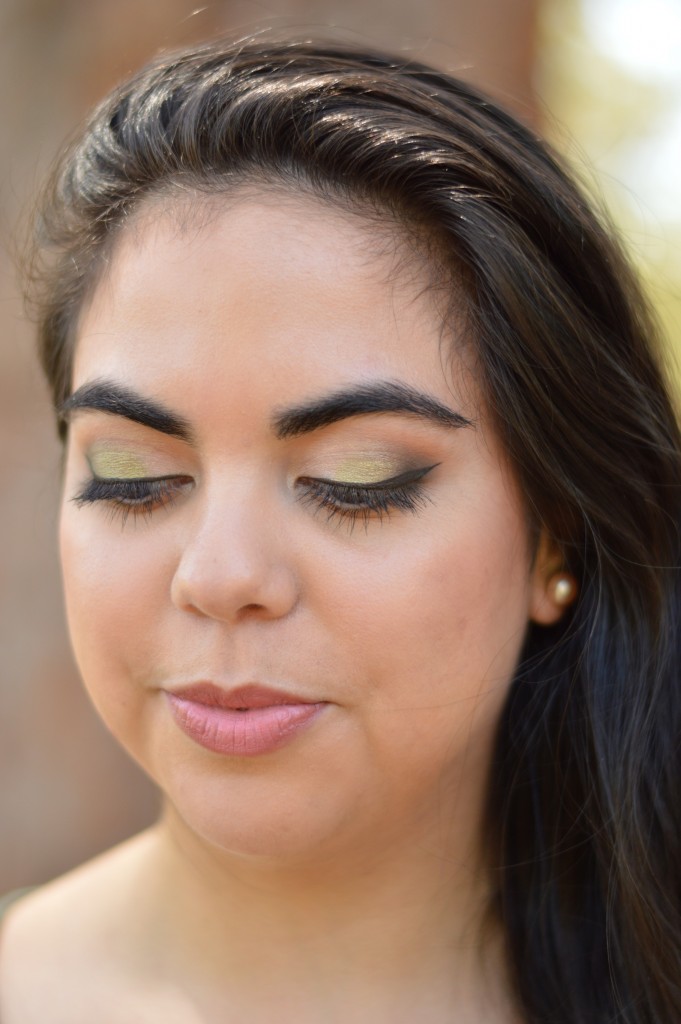 Hi lover! How was your weekend? Mine was really fun and I actually didn't have any down time, but I loved every second of it. On Saturday I spent the day with friends riding jet skis all day. Although I applied sunscreen everywhere in the morning, I forgot to reapply and currently have a crazy sunburn. On the bright side, it's already looking better and now I know I cannot forget to reapply SPF. Here is a makeup look I created last week and loved the pop of green in the eye shadows.
For the shadows I used the Lorac Pro Palette 2 and Makeup Geek individual shadows. I think Makeup Geek and the Lorac palette will forever be my favorite shadows because I use them on a weekly basis. In the crease I applied a warm peach color (Nectar from Lorac palette) to create a nice transition. Then to deepen the crease, I used High Tea (Makeup Geek) which is a deep, matte olive. Starting in the inner part of the lid, I applied a frosty white (Snow from Lorac) to blend evenly into the green. On the middle of the lid I placed a green foiled shadow (Jester by Makeup Geek) to really make the look pop. On the outer corner, I used a deep, frosty olive (Jade from Lorac). Lastly I used Makeup Geek gel liner in Immortal to create a winged line.
Have you tried any Makeup Geek products yet? I'd love to know your favorites. Thanks for stopping by and I hope you have a happy and stress-free day lovers!