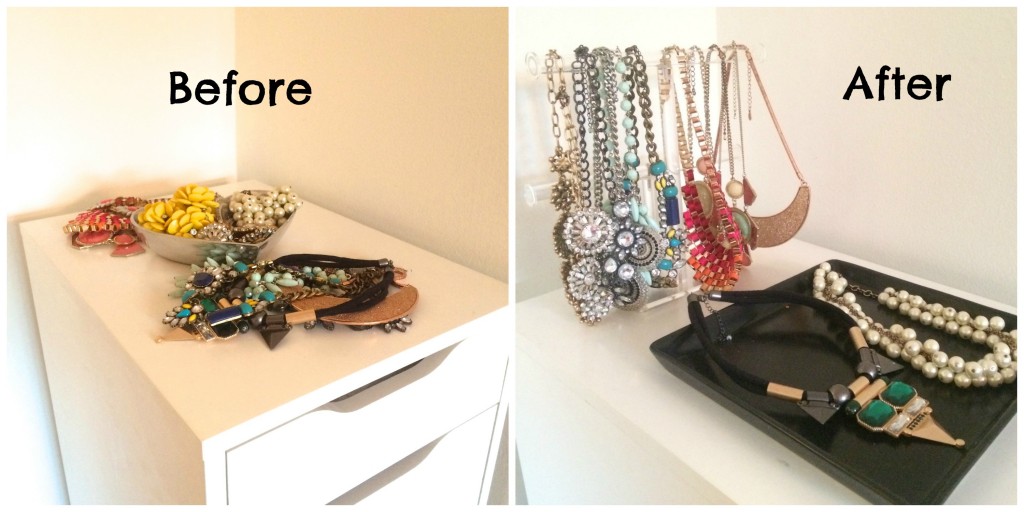 Hi lover! It's been sooo long since I've done an organization post that I seriously missed them. This week I've been on a cleaning/organizing kick and I finally got around to working on my necklaces.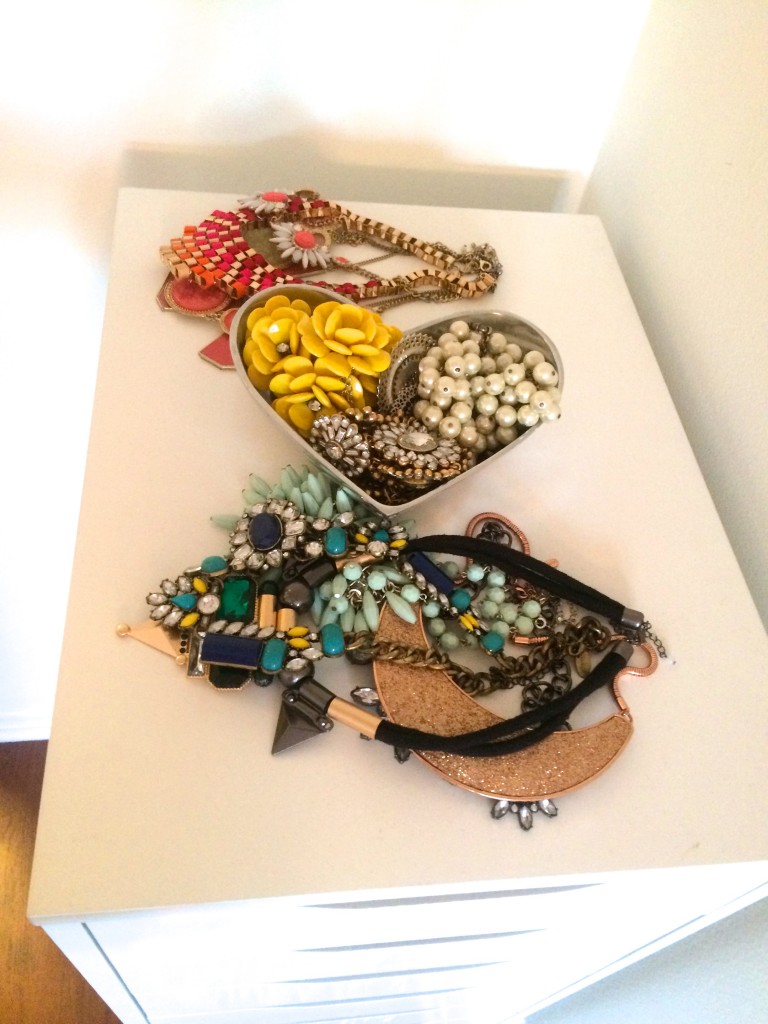 Here are all of my short statement necklaces that were just piled on top of each other on a tall dresser, which is the Alex 9 drawers from Ikea. I really wanted to organize this corner without it looking cluttered so I decided on buying a small acrylic necklace stand. I searched online but the ones I found were too pricey and my budget was just not having it. Finally, in a local store called Merchandise Mart, I was able to find this pretty stand for just $18. It came unassembled but only took 10 minutes to build and voila!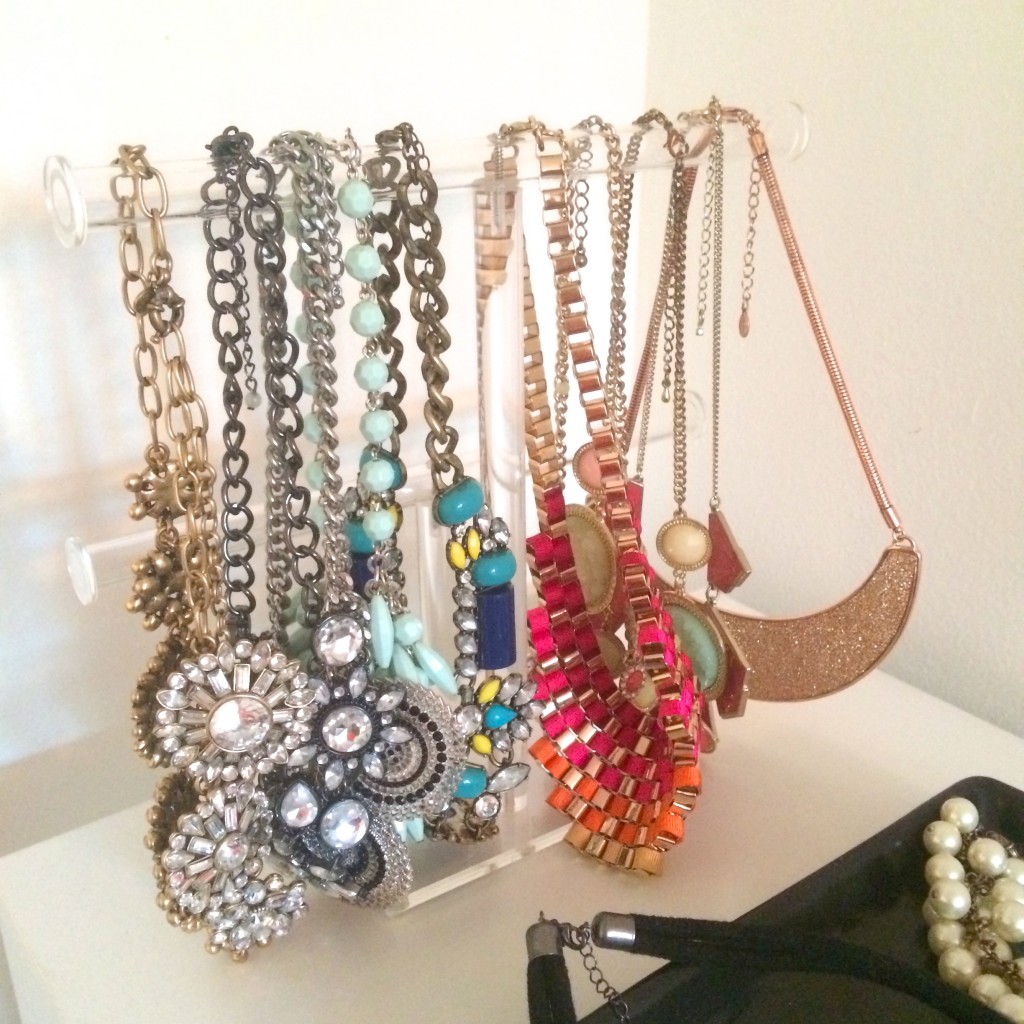 As you can see in this close-up, my necklaces fit perfectly and there is even a smaller rack in the back for bracelets. I plan to keep this small rack empty for now, that way this corner is exclusively for necklaces. 🙂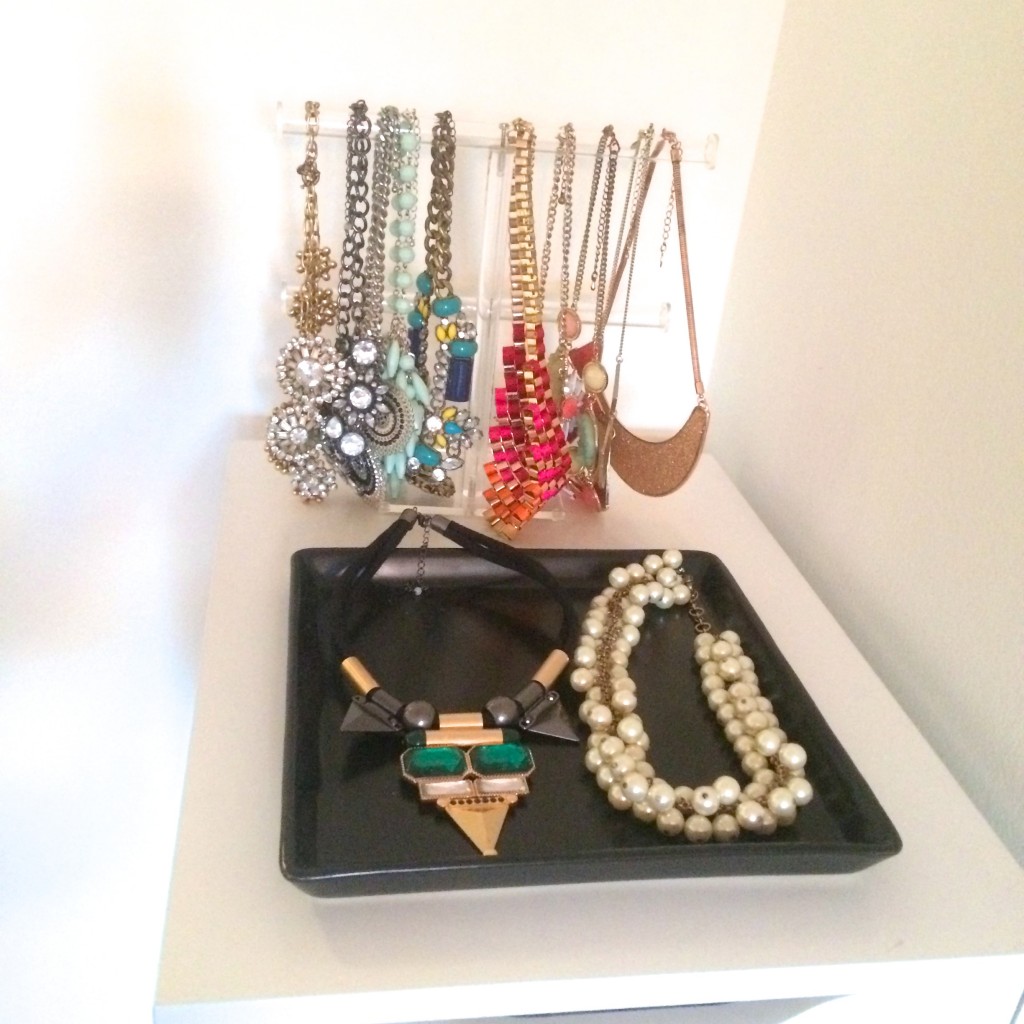 These last two necklaces are a bit heavier and luckily I had this tray from before (also purchased at Ikea) so I just placed them on top to add a final touch. I'm so happy with they way it turned out! How do you store your necklaces? I hope you have a wonderful weekend and can kick back and relax! Thank you for stopping by lover.