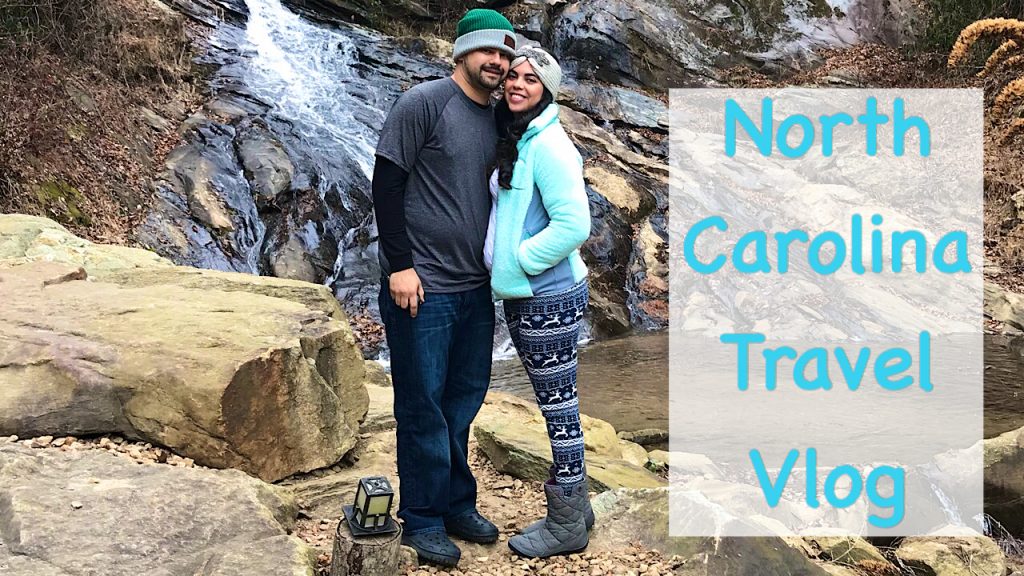 Hi there lover! Today is a bit of a throwback and finally the return of my "Travel Diary" series! 
For New Year's, I  went on a road trip with my boyfriend, his dad, dad's girlfriend and we met up with friends of theirs. The road trip was quite a long one but thankfully our car has TVs so we could watch movies (yay!) and there was plenty of time for me to read, nap and snack lol.
We rented a beautiful cabin on Buck Mountain in Purlear, NC. It had amazing mountain views and we had a fire place to keep warm. From there we drove to Sugar Mountain to visit a ski resort, where my boyfriend got to try snowboarding for the first time. It was also a first for us both, to see snow! I  LOVED it!!! Although it was super cold, I did feel prepared with warm clothes and we planned our trip for just a few days… to not get too bored of the snow haha.
Snowflakes!
Those are a few pictures of the trip & if you'd like to see more click here for my travel video:
Do you have a favorite winter/snowy destination? I'd love to know where to visit next time! I  hope you have a wonderful day. Thank you for stopping by!