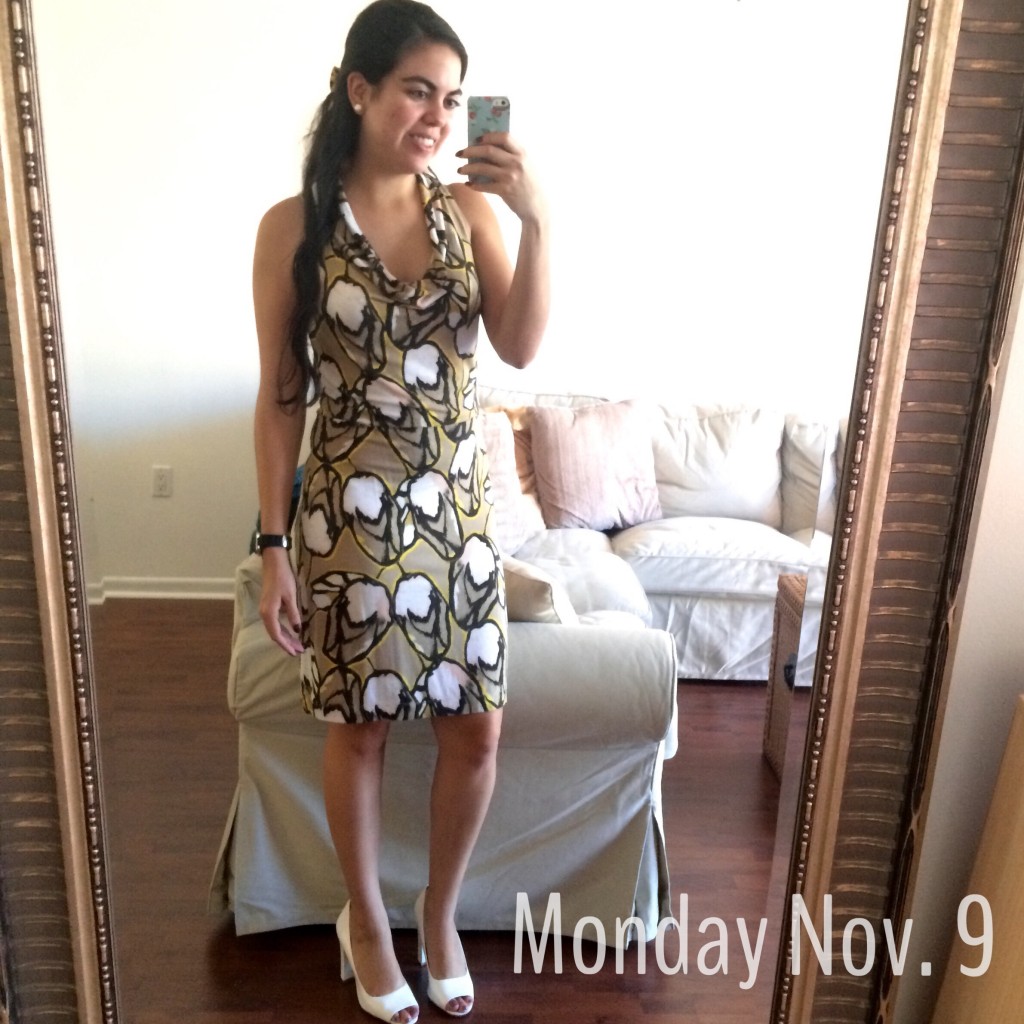 Outfit Details : Dress – Ann Taylor Outlet / Shoes – Vince Camuto / Watch – Michele
Hi lover! How was your weekend? Mine was fun, got to spend time relaxing with my loved ones. The entire weekend it was rainy and gloomy.. which I'm a huge fan of! The only problem is that I wasn't able to shoot pictures for the blog this week. I'll work on something fun to make up for it. Usually I like posting Work Wears on Wednesdays, but because of the lack of outfit pictures, I will post it today. Here is a look at what I wore to work last week.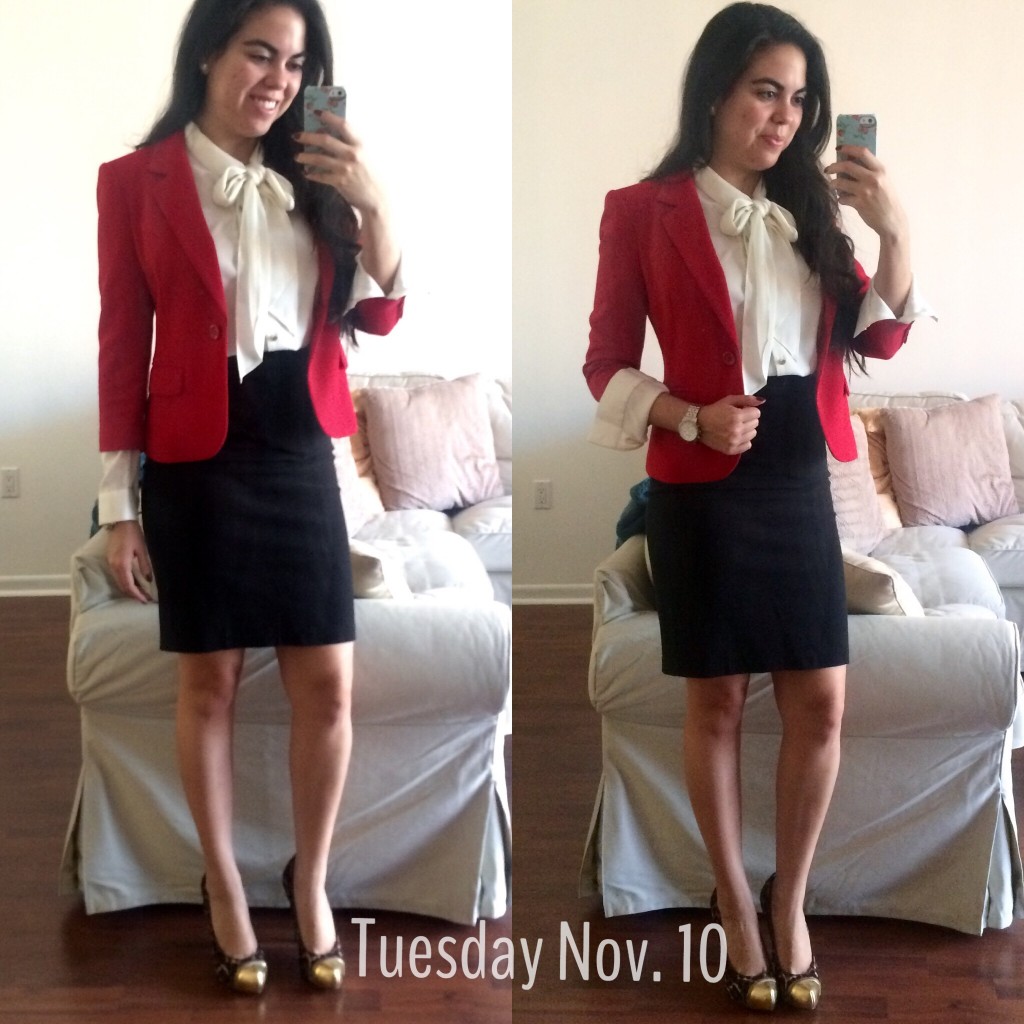 Outfit Details: Shirt – Ann Taylor / Skirt – Marshall's / Blazer – Forever 21 / Shoes & Watch – Michael Kors
Pairing blazers with a pencil skirt is one of my favorite office looks. These shoes are leopard print and very beautiful with the gold accent in the front, but they are SO painful! Sadly, I'm not sure if I can wear them again because of how many blisters I got on my poor feet.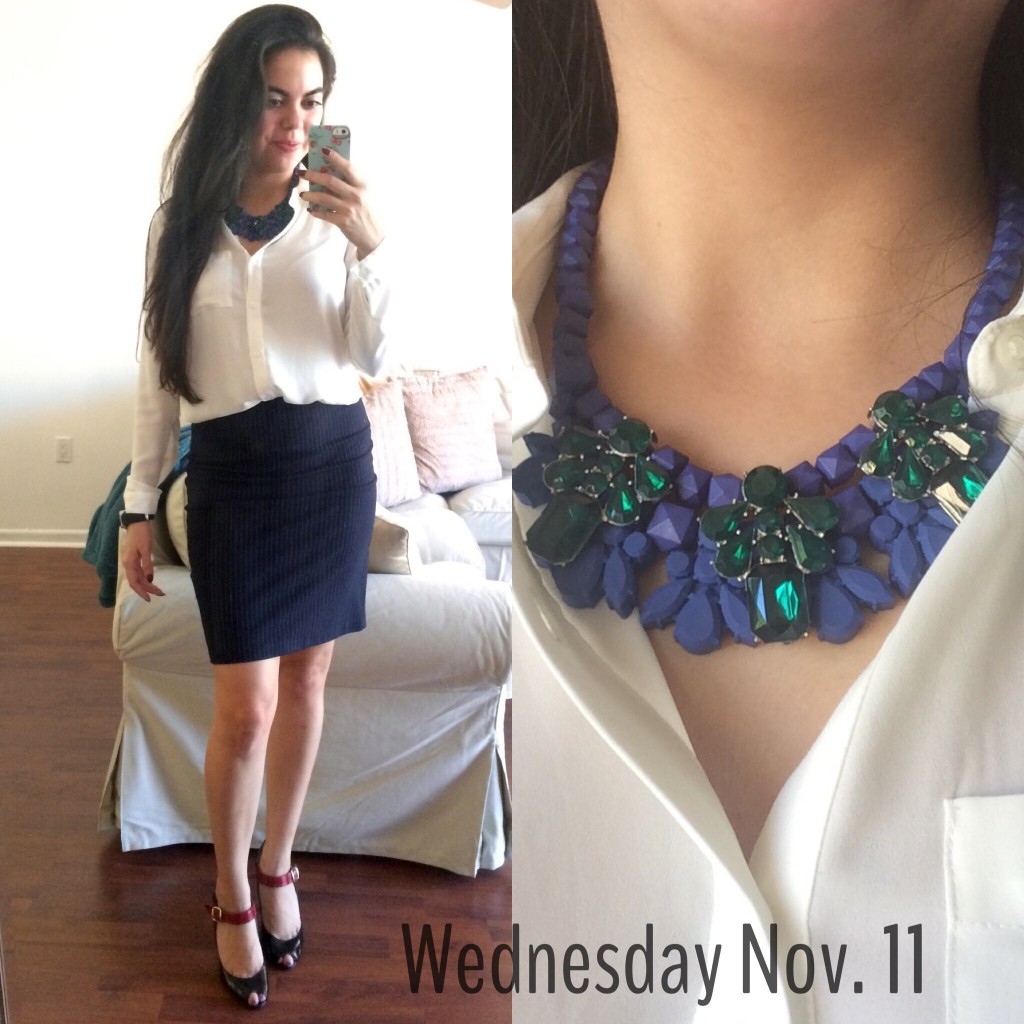 Outfit Details: Shirt – Forever 21 / Skirt – Zara / Shoes – Steve Madden / Necklace – Stephanie Lian's Closet
This skirt has a stretchy waist band which makes it the comfiest pencil skirt. I love the pinstripe detail too!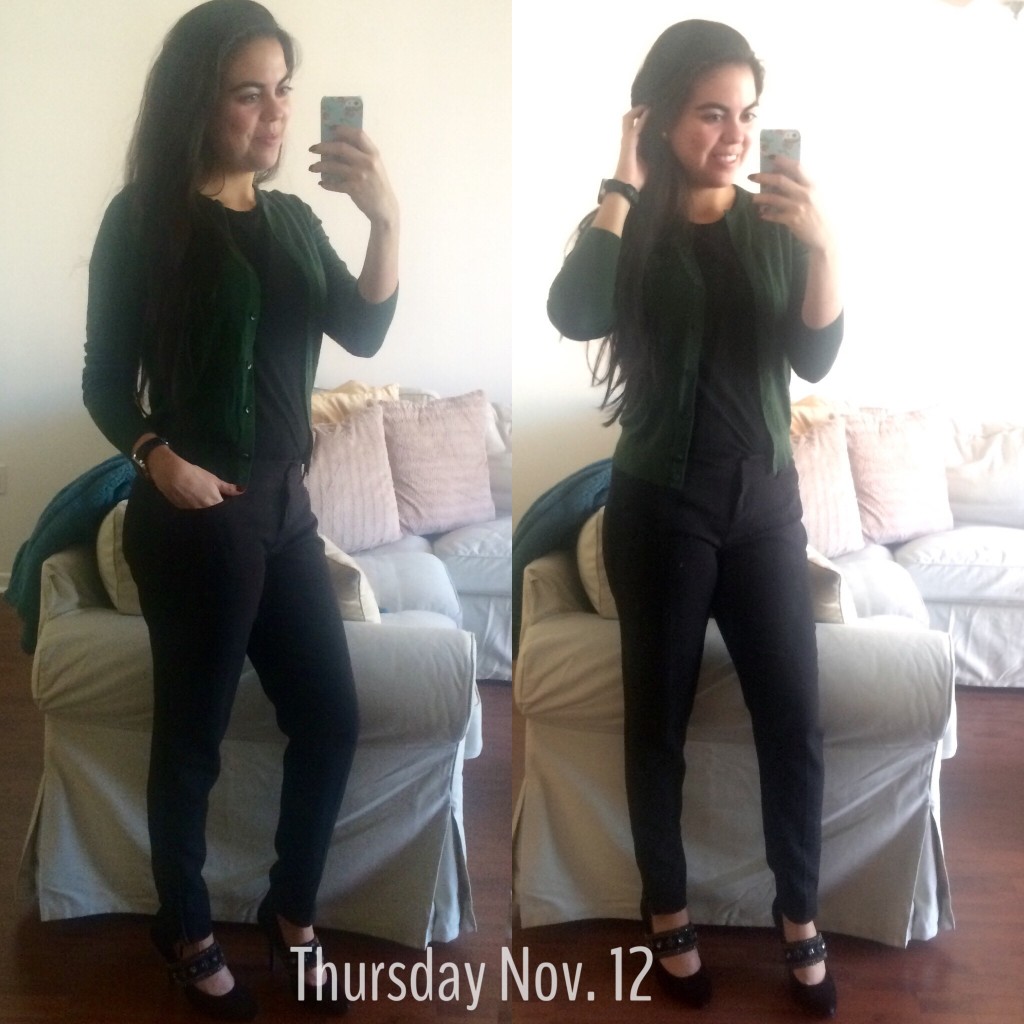 Outfit Details : Shirt – Target / Pants – The Limited / Sweater – Ann Taylor / Shoes – Avon / Watch – Michele
Last year I had a second job that had a dress code of all-black and I got really used to it and love the look. Almost once a week I'll wear an all black ensemble whenever I need to get ready quickly. Also right after these pictures, I realized my hair would be better pulled up in a bun lol!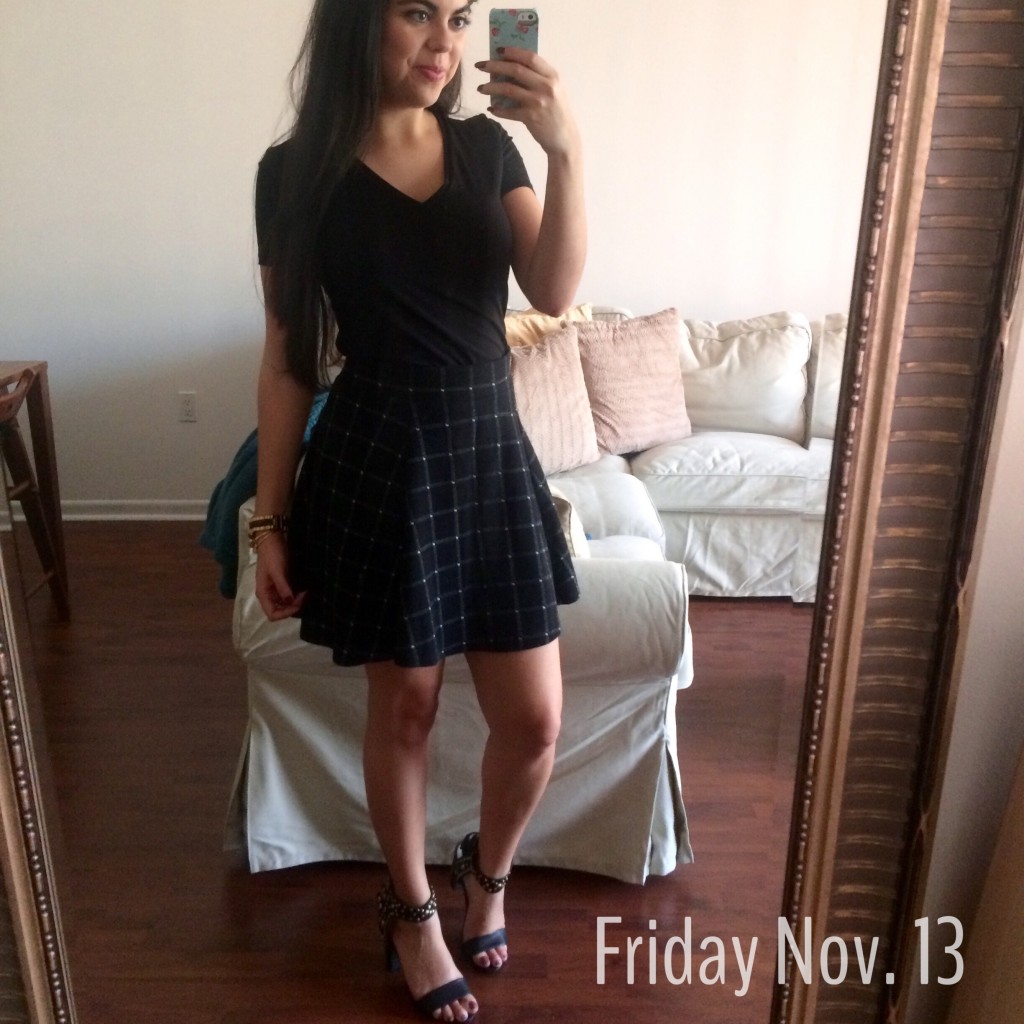 Outfit Details: Shirt & Skirt – H&M / Shoes – Forever 21 / Watch – Michael Kors
There's just something I love about wearing black clothes. I think it's one of my good colors. This was my outfit for a day to night look. Perfect for happy hour after work!
Which was your favorite outfit? I hope you have a wonderful week and remember anything is possible! Thanks for stopping by.