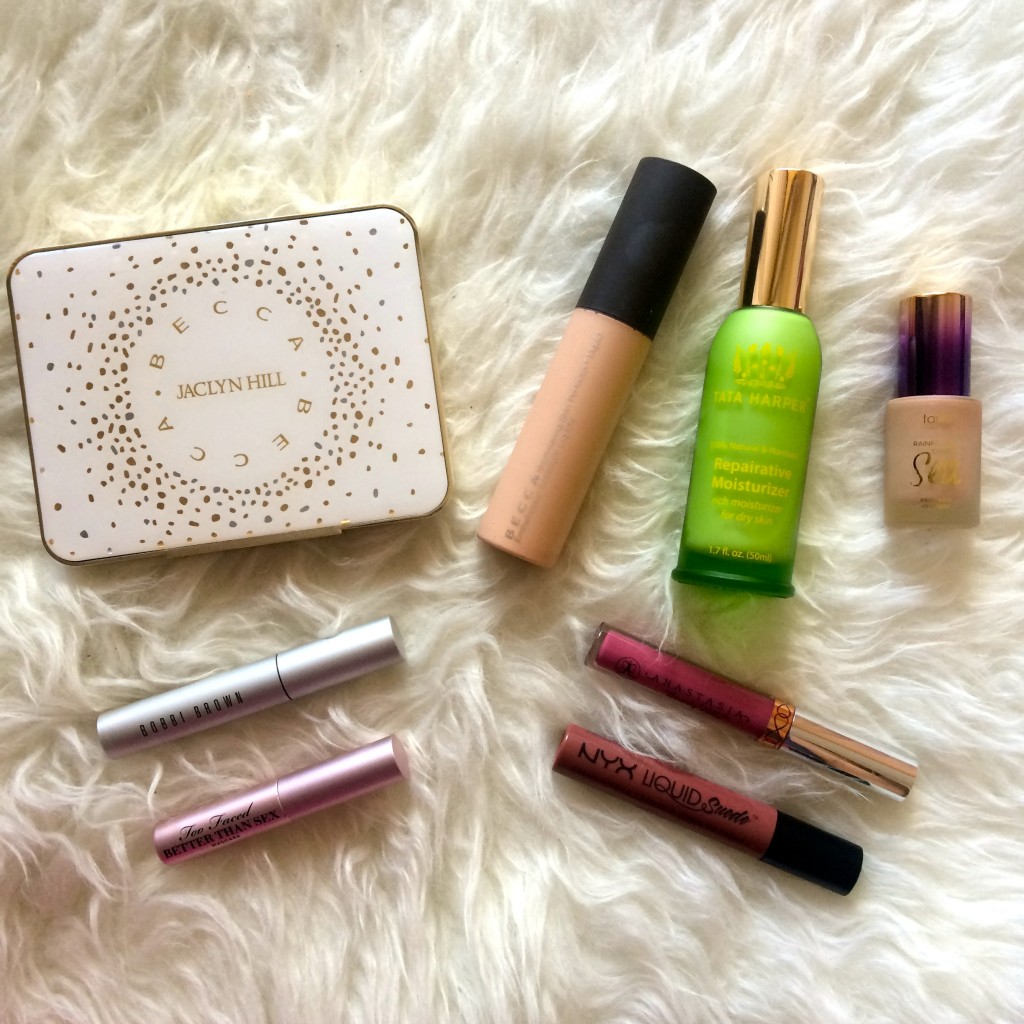 Hi lover! Recently I bought a few new makeup and skincare products from Sephora (in store) and Citrine Natural Beauty Bar (their website is here). I've tested out most of the products so here are my first impressions on them.
Sephora
Becca Cosmetics x Jaclyn Hill face palette: I've used one of the blushes from the palette and the pigmentation is amazing. It also blends beautifully! The highlighters are both stunning. I like to mix them together.
Becca Cosmetics liquid highlighter in Champagne Pop: I wasn't going to even swatch this product until my best friend Syrel asked me about it. I tried it first in store and put it on my cheekbones without any other face makeup. It gave me a very natural looking and healthy glow. I also like applying it as a base and then setting it with the powder highlighters from the face palette.
Tata Harper Repairative Moisturizer: All the products I've tried from this brand, I've really liked, especially because how well their ingredients are sourced. However, I can't get over the scent on this moisturizer. It is very floral and I don't enjoy it much, so because of the expensive price tag ($100), I plan to return it. If I am going to splurge on a skincare item, I want to absolutely love using it.
Tarte Rainforest of the Sea concealer (shade- medium): I've worn this concealer so many times since I bought it. It has a medium to full, build-able coverage. I use a beauty blender to apply it and it covers perfectly and leaves a natural finish. I'm obsessed!
Bobbi Brown Smokey Eye mascara: I was using a sample size of this mascara and loved it so much I decided to buy the full size. When I combine it with the next mascara, it looks like I'm wearing false lashes because of the length and fullness.
Too Faced Better Than Sex mascara: I've owned this one before and it remains one of my all time favorite mascaras. I bought the travel size since I was already buying the Bobbi Brown one.
Anastasia Beverly Hills liquid lipstick (shade- catnip):  In store I tried on about 4 different shades of these liquid lipsticks. After wearing this shade for a night out, I did not like how it wore because it would emphasize every line on my lips. I'm most likely returning this one.
NYX Liquid Suede cream lipstick (shade- soft spoken): I bought this at Target and really like the color. I have not worn it long enough to have an opinion on it just yet.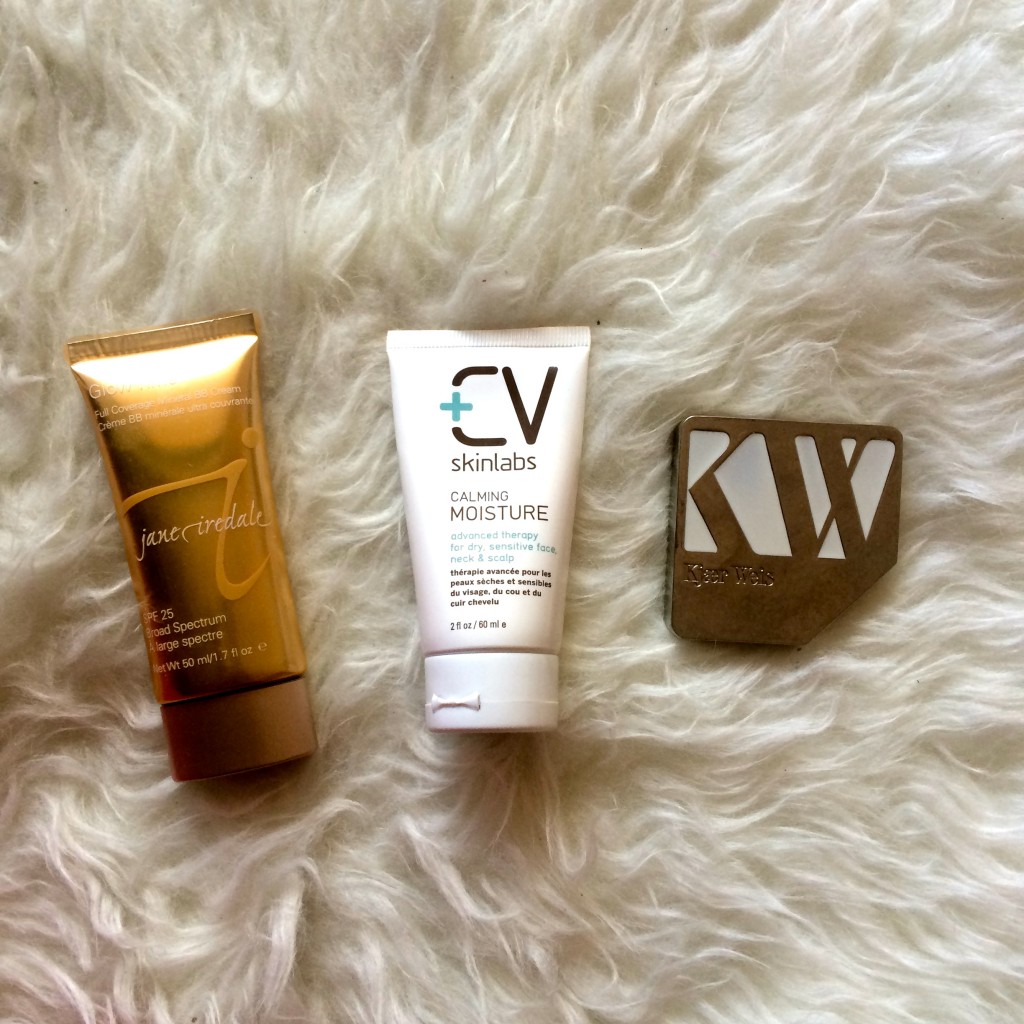 Citrine Natural Beauty Bar
Jane Iredale Glow Time BB Cream (shade- BB7): I've worn this a few times and have liked it so far. At first the shade appears a bit yellow, but once the products settles into the skin, the yellow undertones disappear and it blends nicely. I would not say it is long wearing though.
CV Skinlabs Calming Moisturizer: This is my all time favorite moisturizer! I've repurchased it 3 times and I have yet to find one I like better.
Kjaer Weis cream foundation refill (shade- Illusion): I really like this cream foundation and I just needed to go up a shade for it to match my tan. The coverage is medium to full, but I have not tested out the new shade yet. My previous shade was Just Sheer.
Have you tried any of these beauty products? What is your favorite one at the moment? I hope you have a great day and thanks for stopping by lovers!