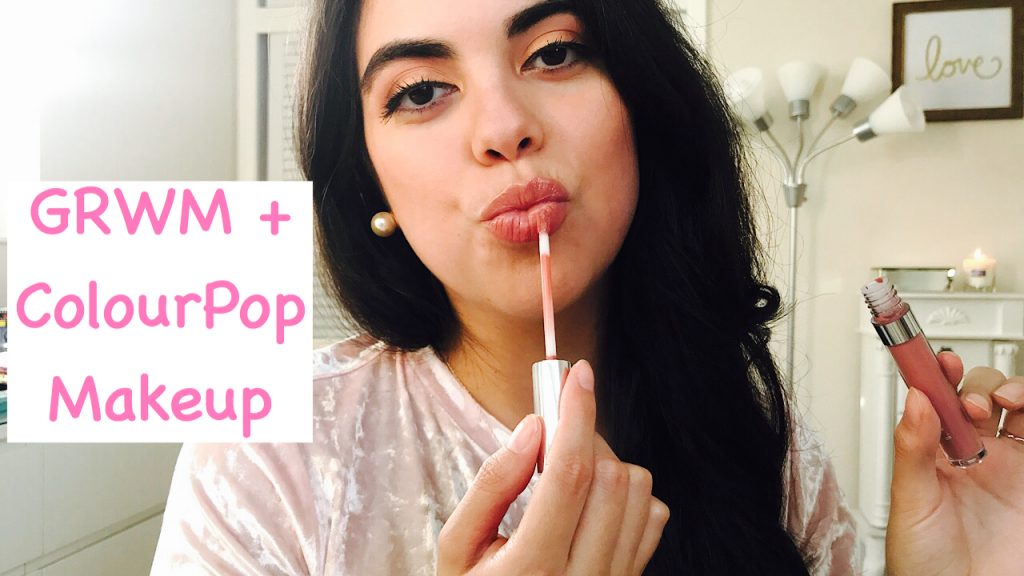 Hi lover! Happy Sunday! I rarely do Sunday posts because I'm not sure many of you read blogs on Sundays lol.But today I thought what the hey, let's change it up this week. Today's post I wanted to share with you my latest YouTube video. I published it on Friday (Jan. 19) and it's a "Get Ready With Me" makeup video. We basically chit chat while I get ready for date night with my boyfriend. That night we were headed to dinner and the Matisyahu concert… which was absolutely amazing!!!! In the video I also included a first impressions on two products that I purchased from ColourPop cosmetics.
Two things I didn't get to share in the video were:
We had dinner at Yardbird in Miami Beach for our first time. Yardbird only has 4 locations worldwide and their southern comfort food is SO, so delicious. My boyfriend and I shared the following: angus burnt ends (appetizer & warning it has a spicy kick), cornbread (appetizer), mac & cheese (side dish) and the crispy chicken biscuits (appetizer). I have zero complaints on any of the food… actually I don't have any complaints of the entire experience. We had an amazing server that was so cheery and had the best positive attitude. We arrived at 6:30pm and there was a 40 minute wait, so we just asked to sit outside and were able to get a table immediately. Oh and lastly, I ordered their peach lemonade and it was AMAZING. I swear, you guys have to go and taste it all for yourselves!
Matisyahu's concert was incredible! If you're a fan of his music, go see him live… it's worth every penny. He sounds the same, if not better when he sings live. And his beatboxing skills are mind blowing. We saw him perform at the Colony Theatre on Lincoln Road and it was a very laidback, intimate show. His son was even sitting on stage and doing the cutest things to entertain himself.
The link to my YT video is here:
Let me know what you think! I hope you have a wonderful rest of your day. Thanks for stopping by lovers!