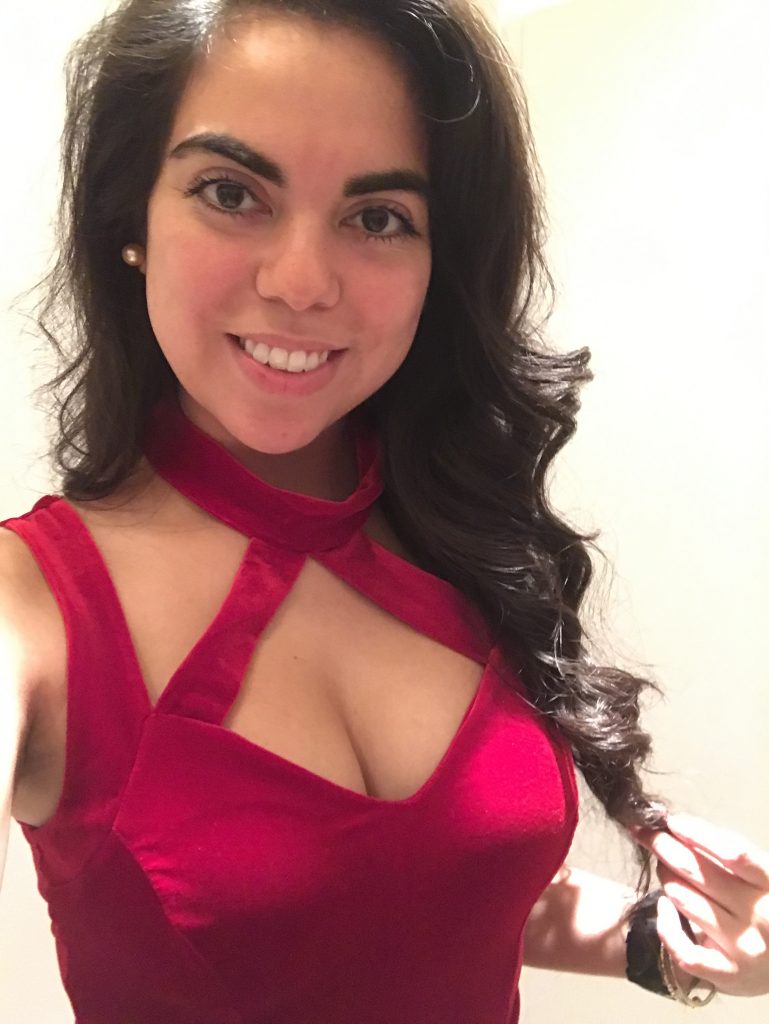 Hi lover!!!! It probably felt like this post was never coming.. or at least it felt that way for me. I didn't plan this 6 month hiatus, but it kinda just happened. Throughout the break, my intention was never to stop blogging all together. I knew that the big picture included blogging, but somehow I got caught up with life. Let's rewind a bit to recap.
One of the biggest changes last year was quitting my office job at the end of May. Oh my goodness, I can't begin to tell you how much my life has improved since I made that decision. I wish all my loved ones could take a break like I did. I was able to break away from those everyday thoughts of "I wish my life was different" or "I can't wait to get out of work". You know that routine you fall into, where during work hours life feels dreadful? That's the routine I was so tired of and decided in order to live a happier life, a big change was necessary. I've had so much fun these past few months and I'm so grateful I was able to experience this. I will say, when you aren't working, you kinda loose track of time and it's challenging to have any sort of routine. At least that's how it was for me.
During the summer there were plenty of beach days, pool days and partying. These months were pretty much a detox of the work- routine. I really had no worries or cares, it was very stress-free. I went on a weekend girls trip to Key West and that was such a blast! My birthday was a weekend long celebration and I was so happy the way it turned out.
In September I had a temporary job (that was a month long) and because of the hours, I never had a chance to take outfit pictures. This led to me putting a (what I thought would be short) break to blogging. The job itself was probably one of my favorites I've ever had. I worked at a car dealership (in their parts warehouse) working on inventory. It was so different for me! Everyday I had to wear old clothes because there was no a/c and it was just an overall filthy environment lol! Aside from that, my coworkers were the sweetest ever! I never once felt stressed at work and I looked forward to being there.
I've traveled quite a bit since that job and I plan to do Travel Diary posts to fill you in on all the details. In October I got to spend 2 weeks in Bogota, Colombia visiting all my family members. It was so nice to dedicate the entire trip to spending quality time with my loved ones that I typically don't get to see. My grandmother's health was not doing great so my biggest priority was to spend as much time with her. In November I traveled to Amsterdam for a little under a week and it was so friken awesome!!! I didn't have a set itinerary for the trip, so everyday felt like an adventure just roaming around and visiting new places. The people I met there were very kind and just easy to get along with. I'll share more in another post!
December was a really crazy month for me. I could dedicate an entire blog post to December 2016, but I'm not promising anything lol! I loved celebrating the holidays and decorating my house for Christmas. The theme for my Christmas tree was traditional red & green colors with hints of silver and gold. Although I first thought it would look cheesy, it turned out so beautiful!
January was the month I pretty much HAD to get my life back together. I started applying to jobs and my intention was to start blogging again in February. However, as you can tell February came and went and no blog updates! In February, my best friend Kelci got married and I can not wait to share more details about that. It was such a beautiful wedding and what was more special was being along her side throughout the whole wedding planning. I had another short trip in February and traveled to Punta Cana for the first time and it was great! I also started working part-time at bank and I've been really enjoying it so far. It's another temporary job (ha!) so I'm still on the hunt for my next one.
I lost track of how many times I wrote this post. I added more to it each time and pretty much whenever I was ready to publish it, some excuse won. Last week I finally put a huge effort into my little blog and I felt determined. However, last Friday (March 3, 2017) my grandmother passed away and it felt as though my world crumbled. It's still too soon for me to go into details but as much as I thought "I will have to put off blogging again", I won't be stopped anymore. Blogging is one of my favorite things to do and it makes me feel alive and so fufilled. Anyway, I know this post is a bit all over the place, but just bare with me as I get through it all. 🙂 Thank you so much for stopping by and get ready for the best content to come! I hope you have a fabulous day lovers!