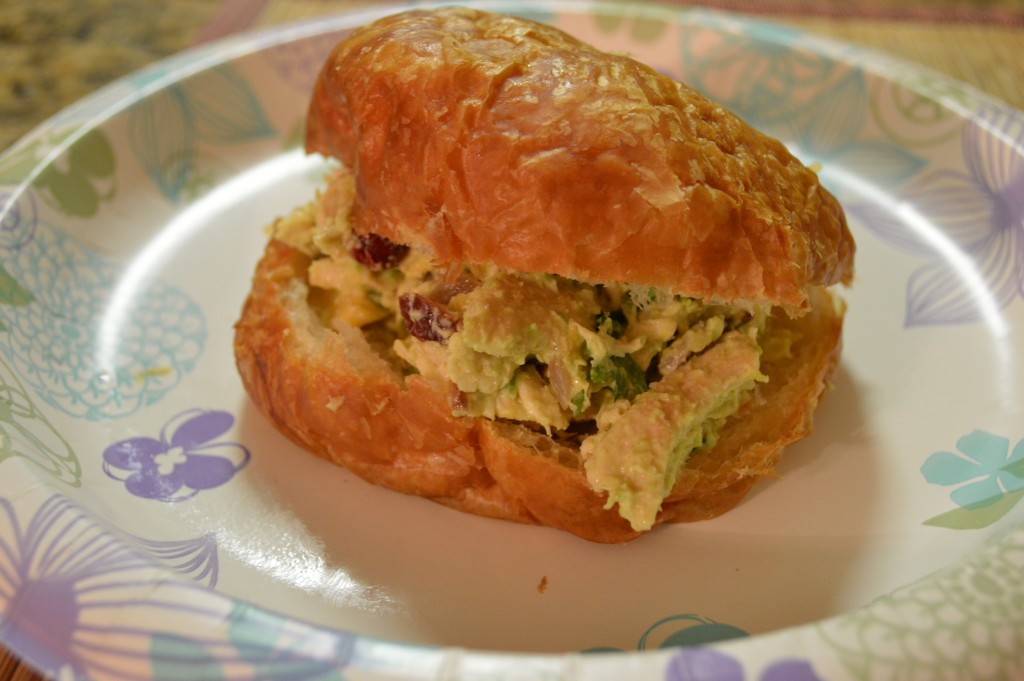 Recipe adapted from here ; follow me on pinterest here.
Hey lover! Two nights ago I got one of those random urges to cook, of course motivated by the thought of "cooking" for Bob. Since I had not planned anything ahead of time, I tried to lean towards an easier meal. I found an easy recipe that said it only used 3 ingredients and those type of recipes are my absolute favorite. Bob really loves sandwiches, so when given two options, he chose this one! I ended up using more than 3 ingredients because I decided to get really bold and add in my own flavours.
Ingredients in the Recipe:
-Chicken of your choice; I seasoned with some garlic powder
-1/2 an avocado
-a small amount of chopped cilantro
-2 teaspoons of plain greek yogurt
-half chopped, cooked red onion
-optional: 1/4 cup of dried cranberries.
-optional: shredded Mexican blend cheese
Steps:
1. On an oiled pan (I used coconut oil) cook your chopped red onion until golden.
2. Season and fully cook your chicken. Then chop or shred entirely, whichever you prefer.
3. In a large bowl, combine cooked chicken, onion, and mashed up avocado.
4. Mix in greek yogurt, until desired consistency. Also add cilantro and cranberries.
5. Place chicken salad into bread of your choice, a tortilla or lettuce wrap. I used a slightly warm croissant. Garnish with cheese.
We loved these sandwiches and I will definitely be making this chicken salad again soon. Let me know what you like to add to your chicken salad! I apologize for the lack of good pictures on this post, I really jumped into the prepping portion of the night! Thank you for stopping by.