Hi lover! Today I wanted to share an organization post but it's not specific to just one project or one area of the house. Just a few random things that all relate to my love for organizing. 🙂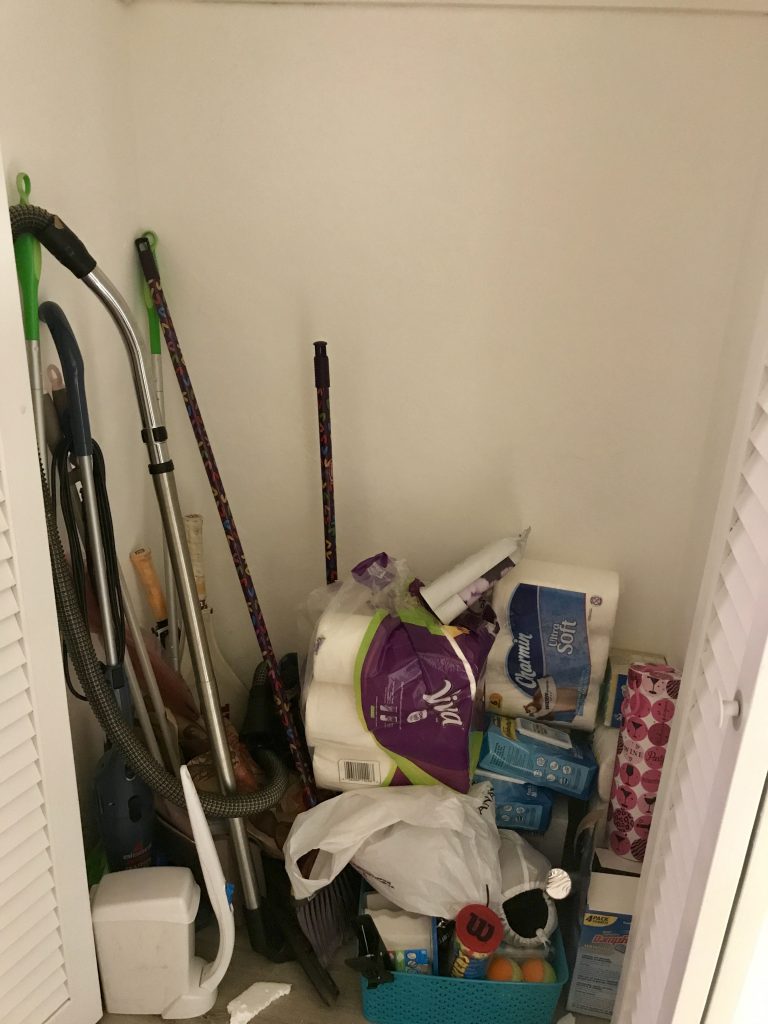 First is our utility closet, which is one giant mess. The plan is to find a storage shelf unit to organize everything. I will definitely post an updated picture but I wanted to show you that sometimes I live with a mess before it gets better.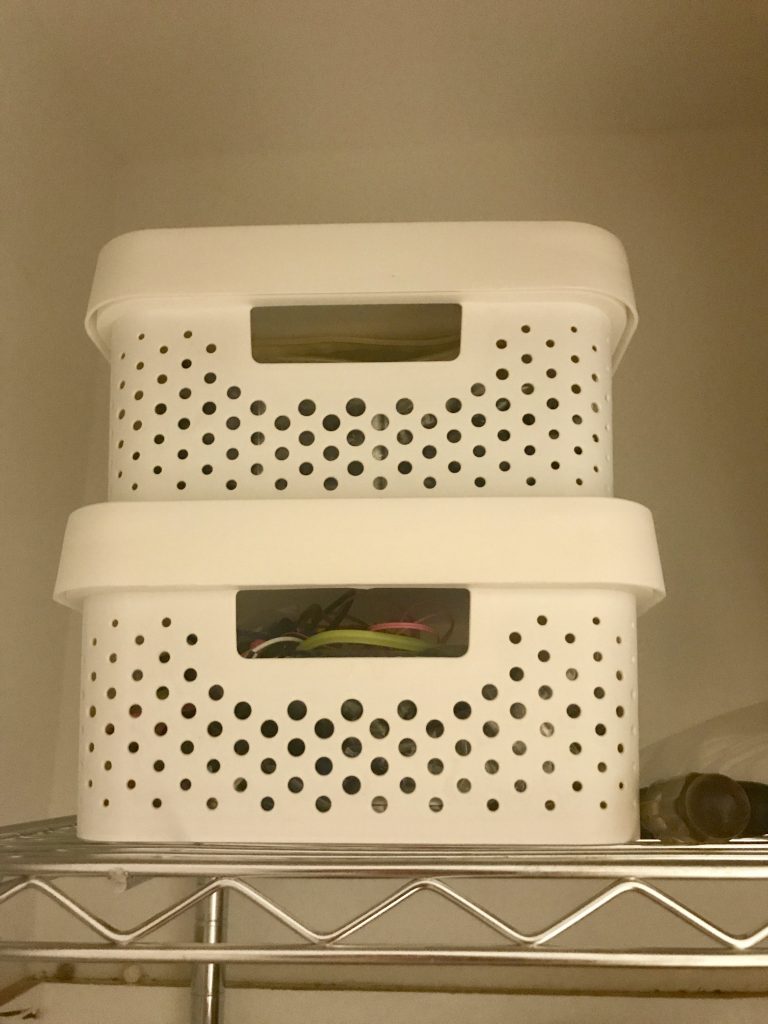 I bought these storage boxes at Target and they are great for stacking and fit a lot of things. I want to label them so it'll be easier to find what we're looking for.
This turntable is one of my favorites for organizing products. It works great for spices in the kitchen, bath products in your cabinets or as a stand for your everyday makeup. You can find these at Target, Walmart, or Bed Bath & Beyond.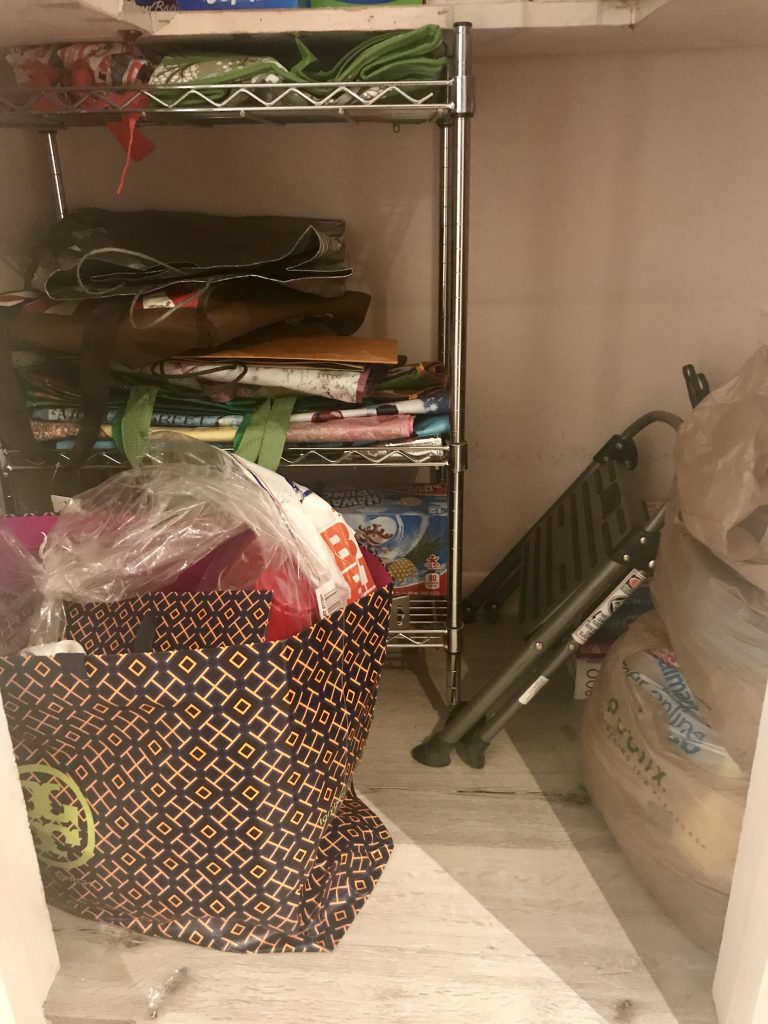 Here is a shot at the bottom of my pantry. This is more of an in progress picture. On the right side where you see the plastic bags, I would like to get a holder for them where they can be all nicely tucked away. I'm not sure yet what else to do to this space but I'm waiting a bit to see what will be most practical for us.
Clear plastic bins are probably my absolute favorite organizers. I love them for pretty much any drawer around the house. This one is a bit deeper so it would be ideal for the kitchen or bathroom. Mine is still empty because I'm looking for a perfect spot for it.
What are some of your favorite organizing products? I'd love to know! I hope you have a productive and wonderful day. Thanks for stopping by lovers!