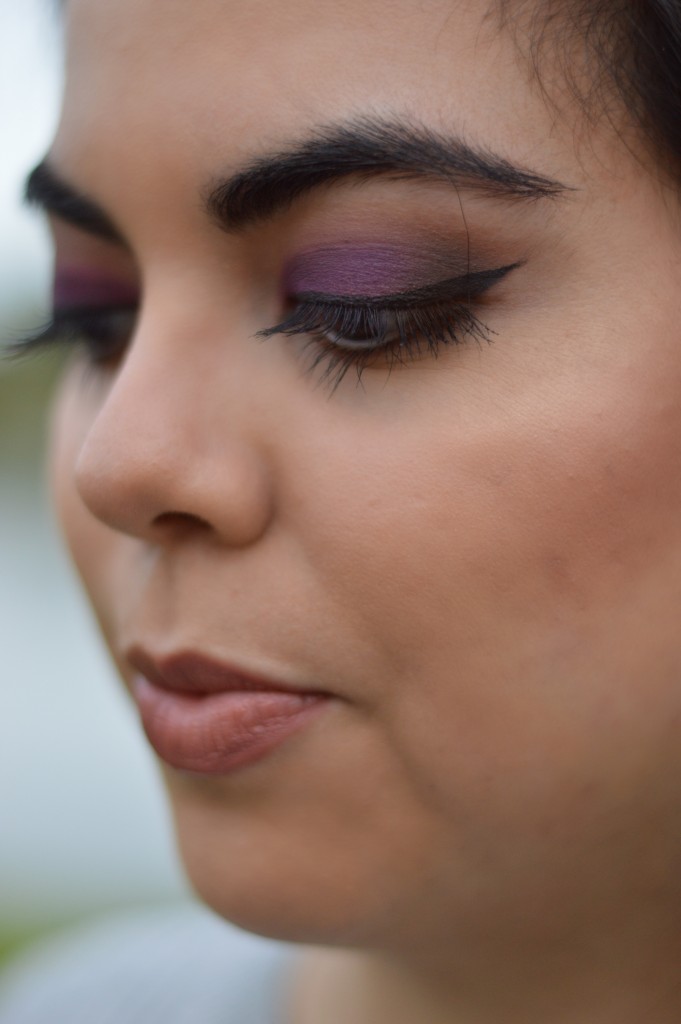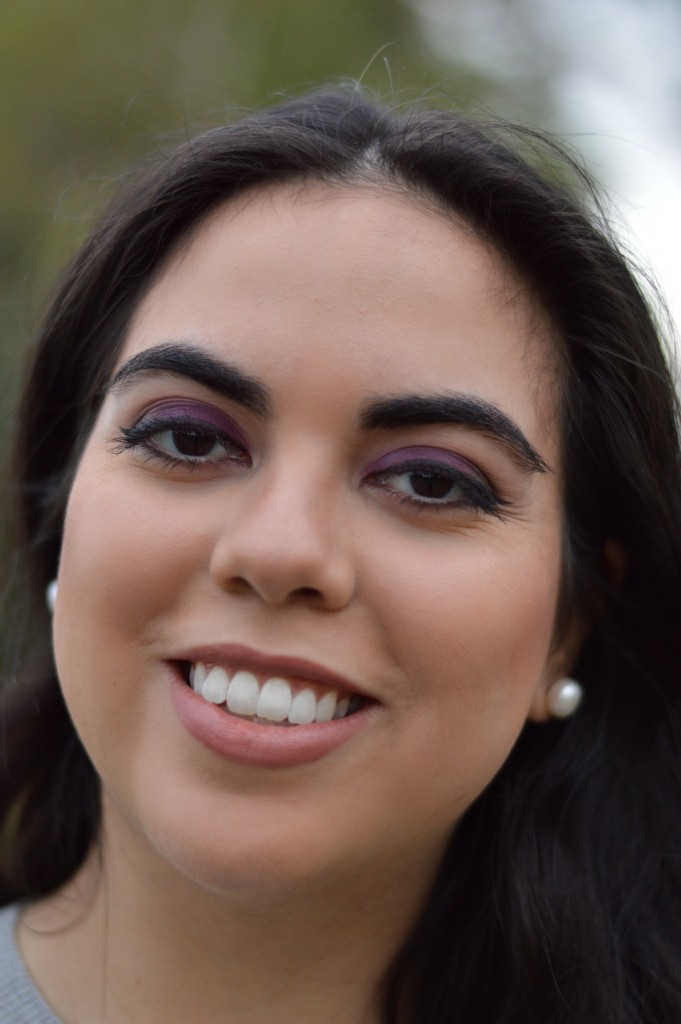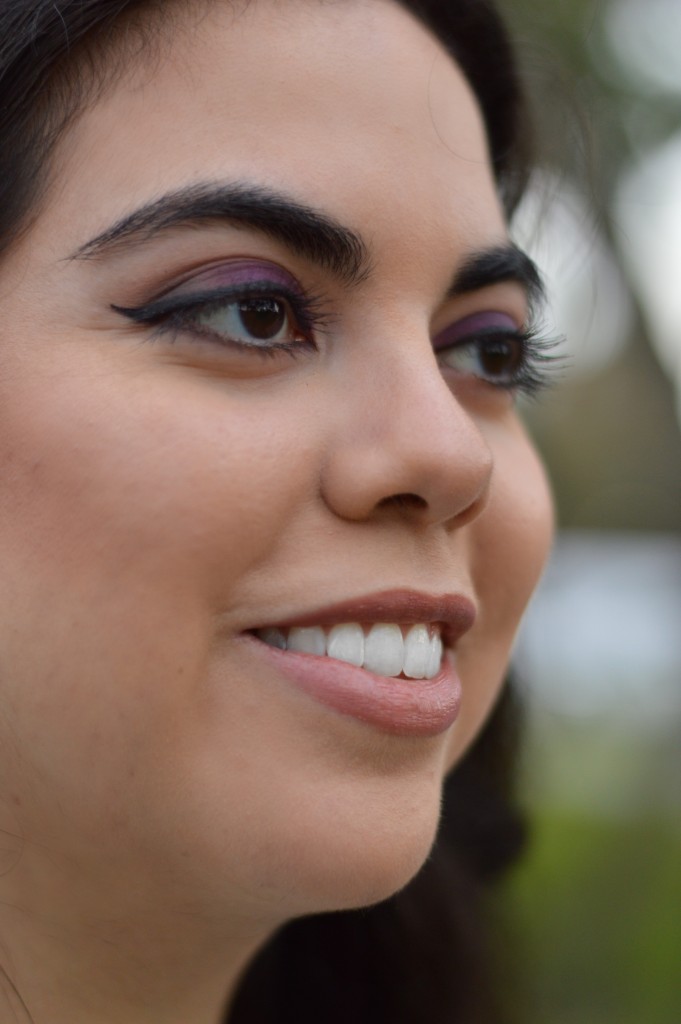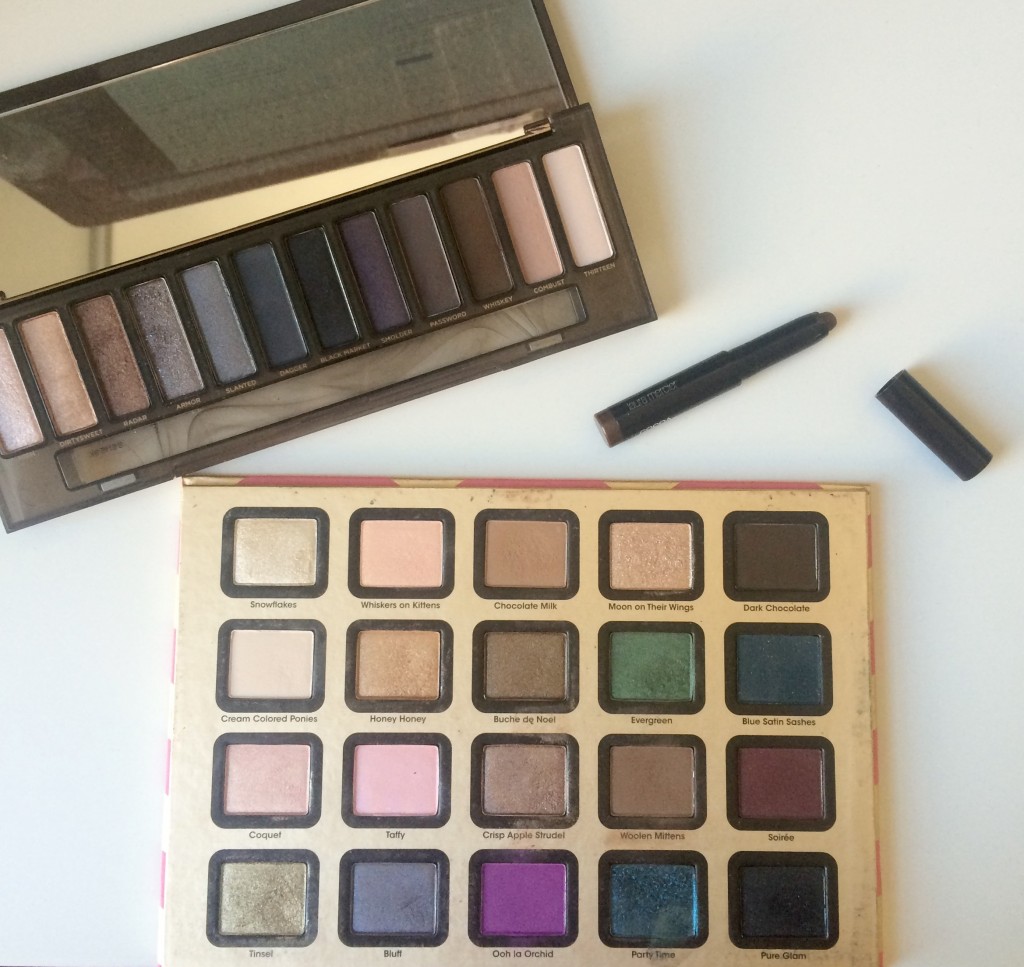 Hi lover! I created this makeup look last Friday when I went to have some drinks with girlfriends for a pre-bachelorette party. I wore an all black dress with neutral beige heels and coat. That's what inspired me to create a night time smokey eye with a pop of purple. I have done a purple smokey eye before here, but today's features only matte shades. Perfect for those of you that don't like shimmer or glitter. 🙂
The palettes I used for this makeup are the Urban Decay Smoky and the Too Faced A Few of My Favorite Things, which was limited edition but I only used one color. To start off, I placed the shade Combust (from Smoky palette) as the transition color in my crease. Then I mixed Whiskey and Password (both from Smoky palette) into the outer corner of my lid and blended them well. Next I used the Laura Mercier caviar eye stick (seen above) in the shade Cocoa to create a creamy base for the purple shade. I looked through all my palettes and thought this Too Faced one had the perfect matte purple named Ooh la Orchid. However, I wouldn't recommend it because I had to pack on so much product in order to get it opaque enough for my liking. To finish off, I added a winged liner and lots of mascara.
I apologize that in the first photo there is a hair over my eyelid, but hey that's real life! I still love how the photo turned out. I hope you have a magical day lovers! Thanks for stopping by!