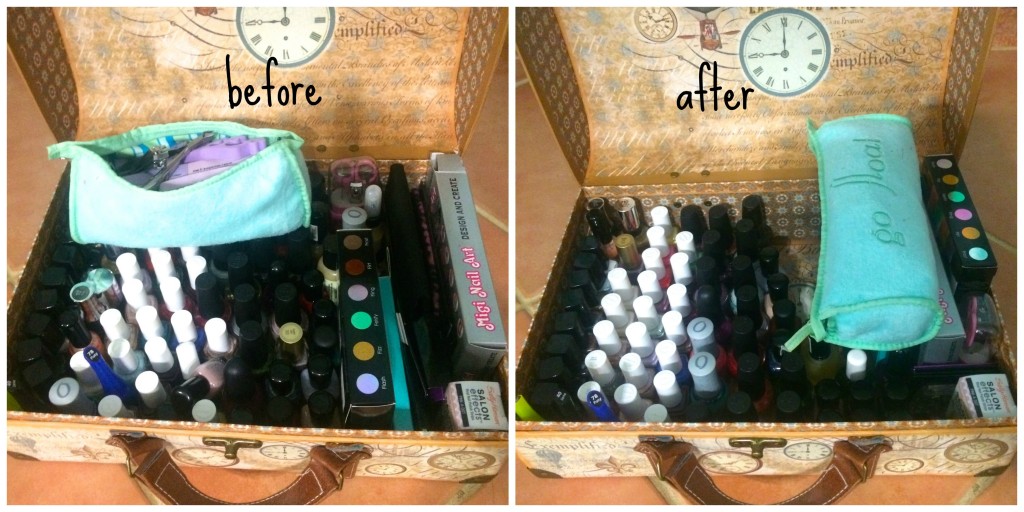 Hi lover! Lately, I've noticed that when I want to paint my nails, I find a few polishes that I really don't like. Since I wanted to get rid of those, I decided to give my nail polish storage a quick fix. As you can tell by the photos, I keep all my nail polishes and care products in a vintage style suitcase. I like to organize the polishes by brand and then group them by like colors. On the right I keep any nail decals or nail art products. In the small pouch I store nail care tools.
In the before and after picture above, there is not a huge difference but I did reorganize everything and took out any colors I did not want anymore. Now I have some space for new polishes I've had on my wish list. 🙂
In this last picture are all the ones I will pass onto my sister to see if she likes them. How do you store your nail polish? Do you like buying polishes or you rather just get them done professionally? I'd love to know! Have a great day lover and thanks for stopping by!