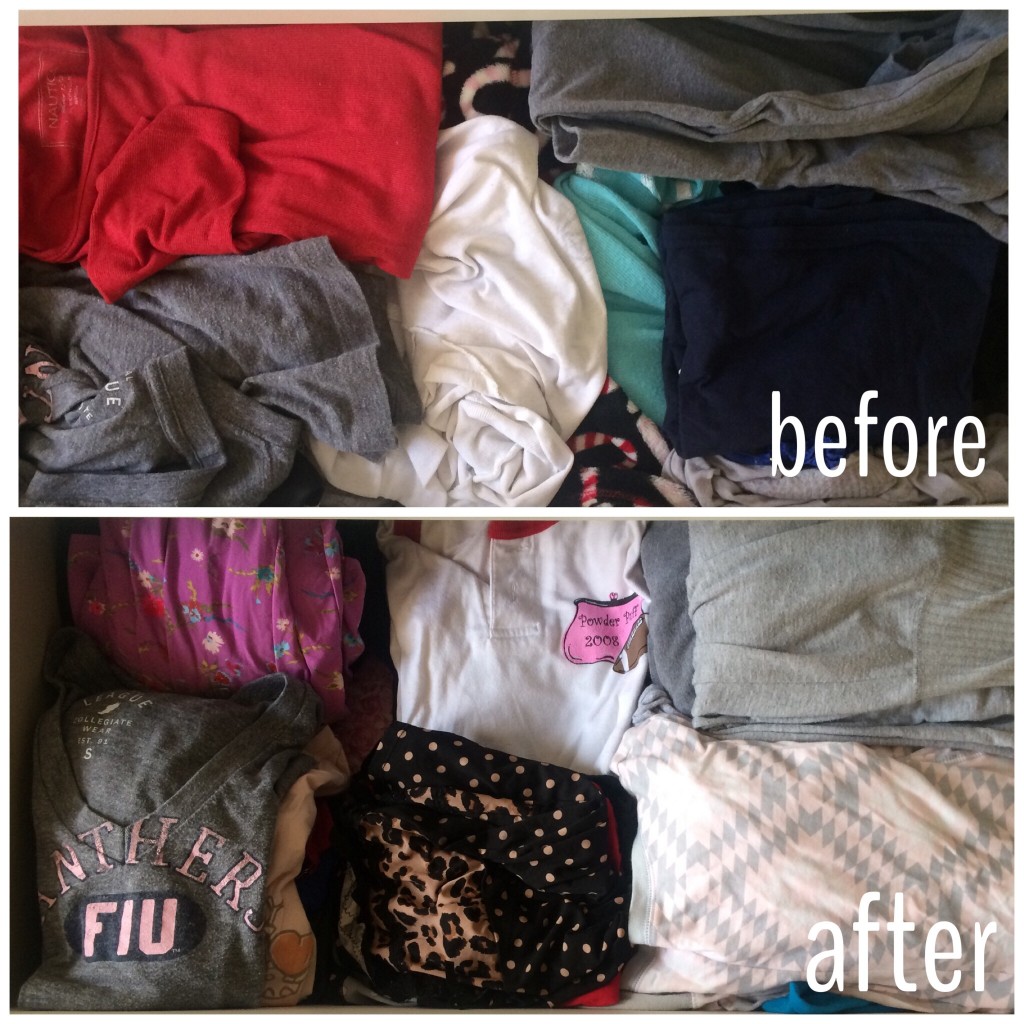 Hi lover! I missed you and this blog space of mine. How was your weekend? Mine was great… I got to exercise for the first time in a few weeks and did lots of organizing. The last two weekends I've been on a spring-cleaning-spree and it feels amazing to get rid of clutter and mess. Every few months I need to remove everything from my drawers and pick out clothes I'm not wearing and then reorganize it all. That's what I did yesterday and here are some before and afters.
The first drawer is filled with my pajamas. I have a variety of styles because what I wear to sleep just depends on my mood. In the before picture, the 3 items on top are the only folded ones because they had just been washed lol. Underneath that, everything was a giant mess. In the after picture, (from left to right) the top corner has night dresses, then t-shirts and tank tops and on the left I have pants and oversized shirts.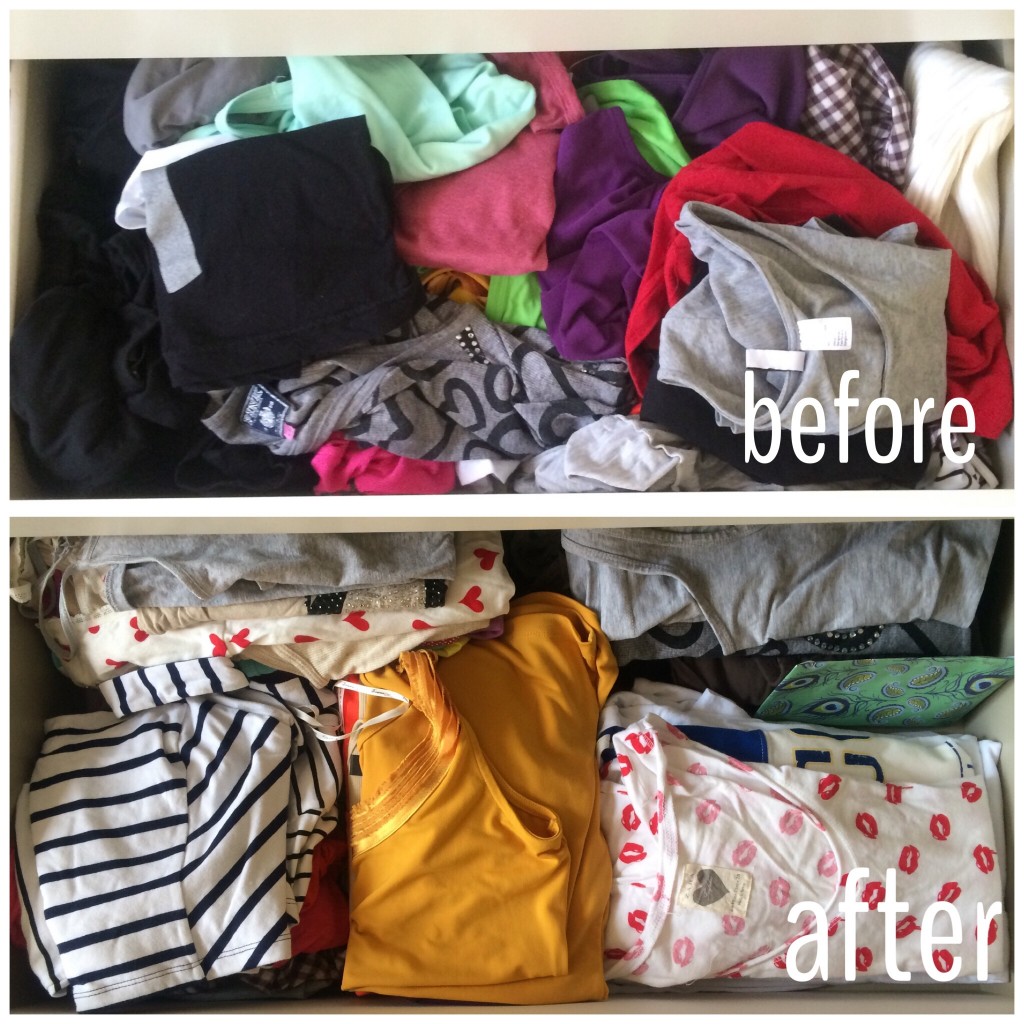 Next drawer is filled with tank tops, t-shirts and crop tops. The before picture is simply embarrassing and I'm not sure how I was living with it looking that way! In the after picture, I separated all the tops by style and color. Top left are light colored tanks on top and then pastel colored t-shirts underneath. Bottom left corner are all my crop tops, arranged by color. In the middle I have camis which are nice for work or to wear under jackets and cardigans. Top right corner are dark colored tanks and t-shirts and lastly the bottom right has light colored t-shirts.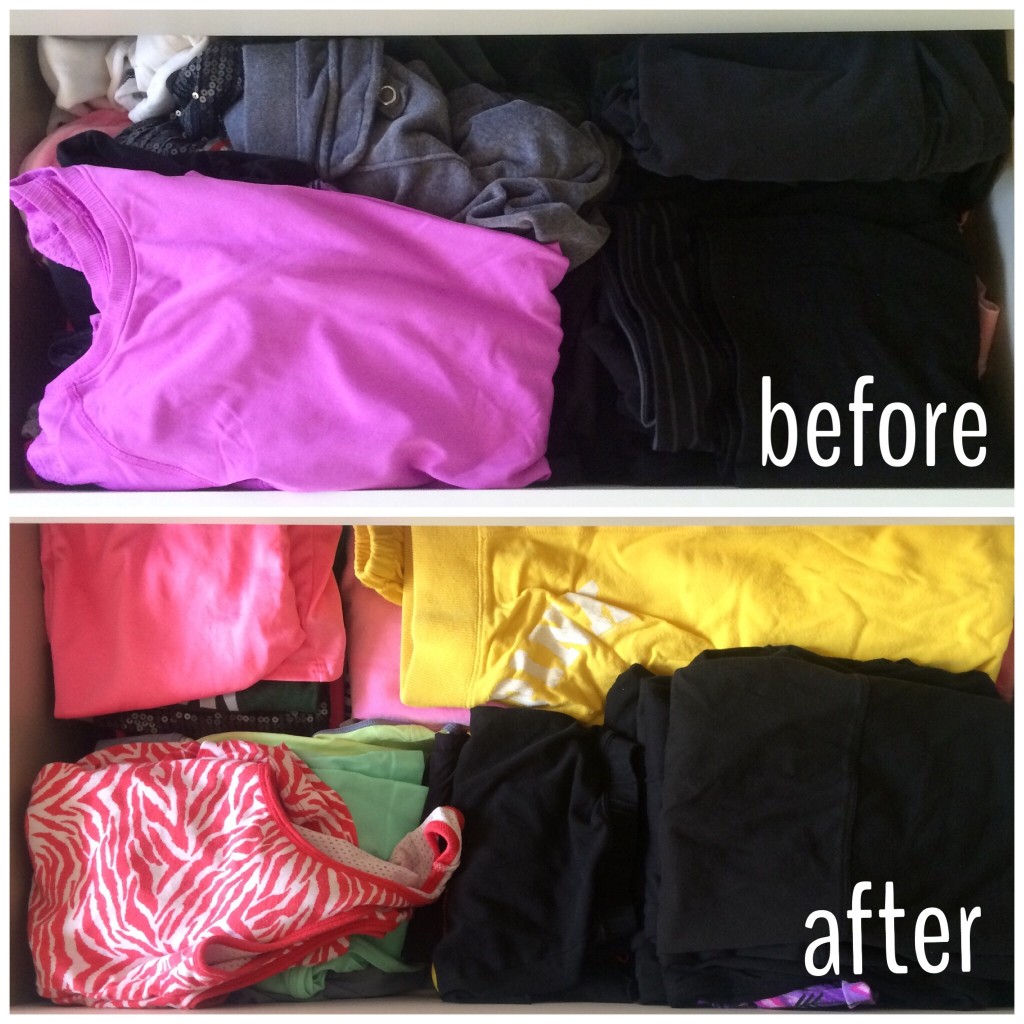 Last drawer is workout and lounge clothes. In the before picture, I had too much clothes in one drawer and that made it constantly look messy. With each drawer I tried everything on to make sure I still liked the fit of each piece and then got rid of the ones that no longer fit well. In the after picture, on the left I separated t-shirts and tank tops. On the right are all the pants, separated by lounge and yoga style.
Do you have any good tips for folding or organizing your clothes? I'd love to know! I hope you have a wonderful day and that this is a great week for you. Thank you for stopping by!
PS: If you enjoyed this post, you can check out this older one where I also organized my pajama drawer. 🙂