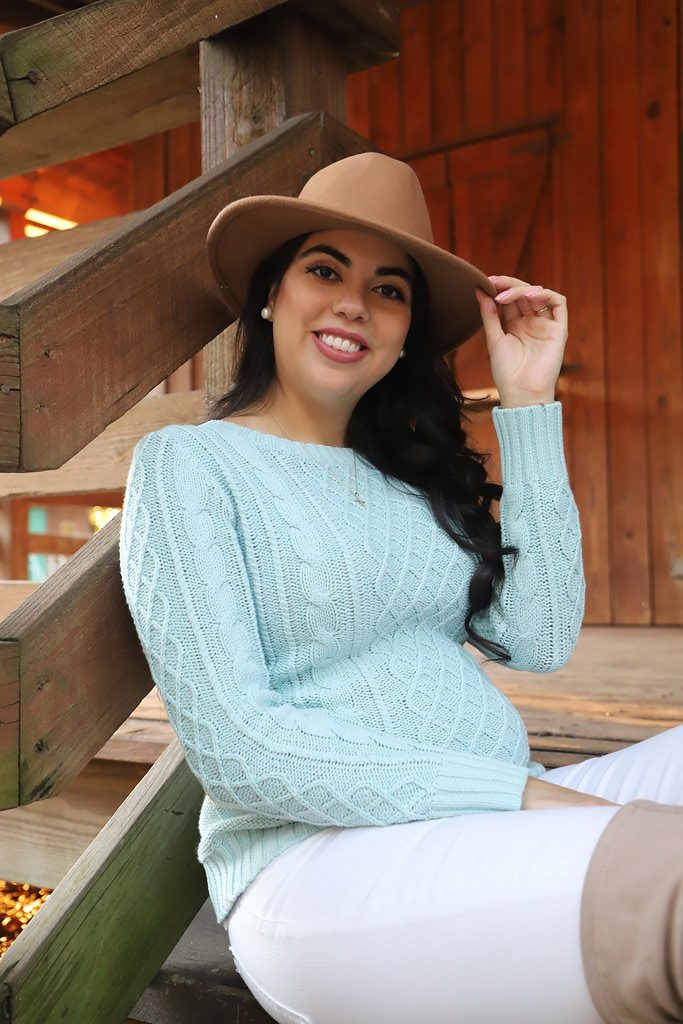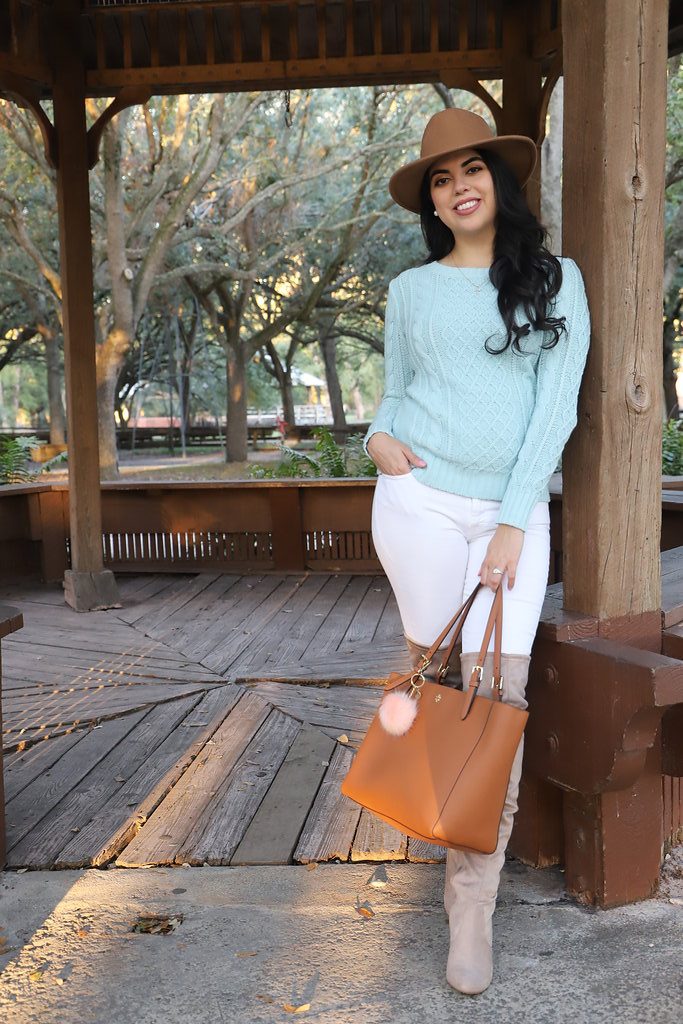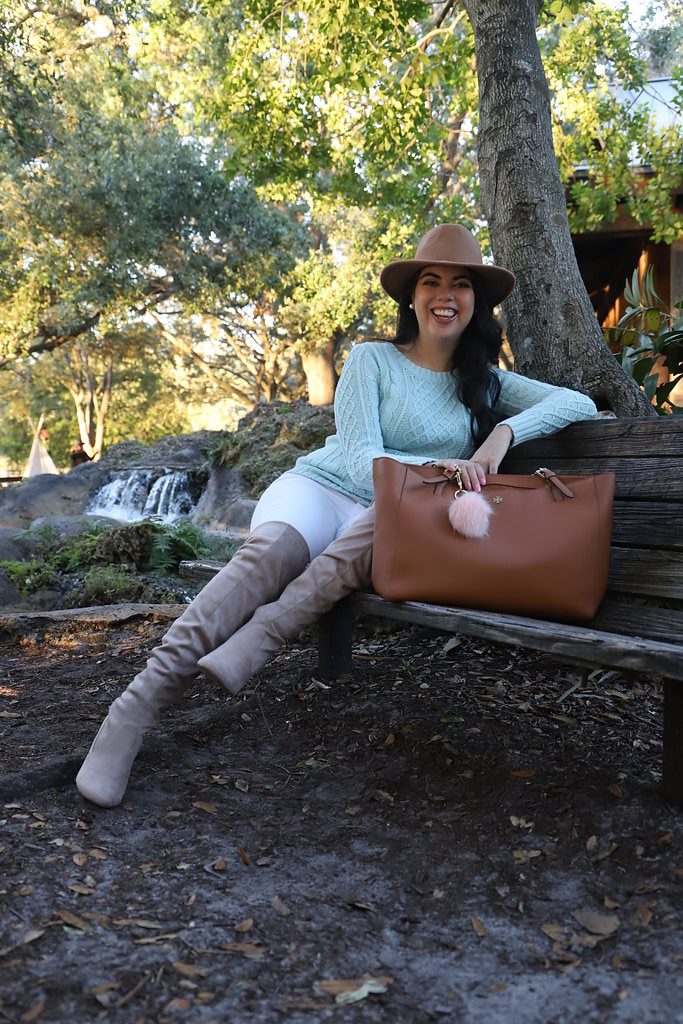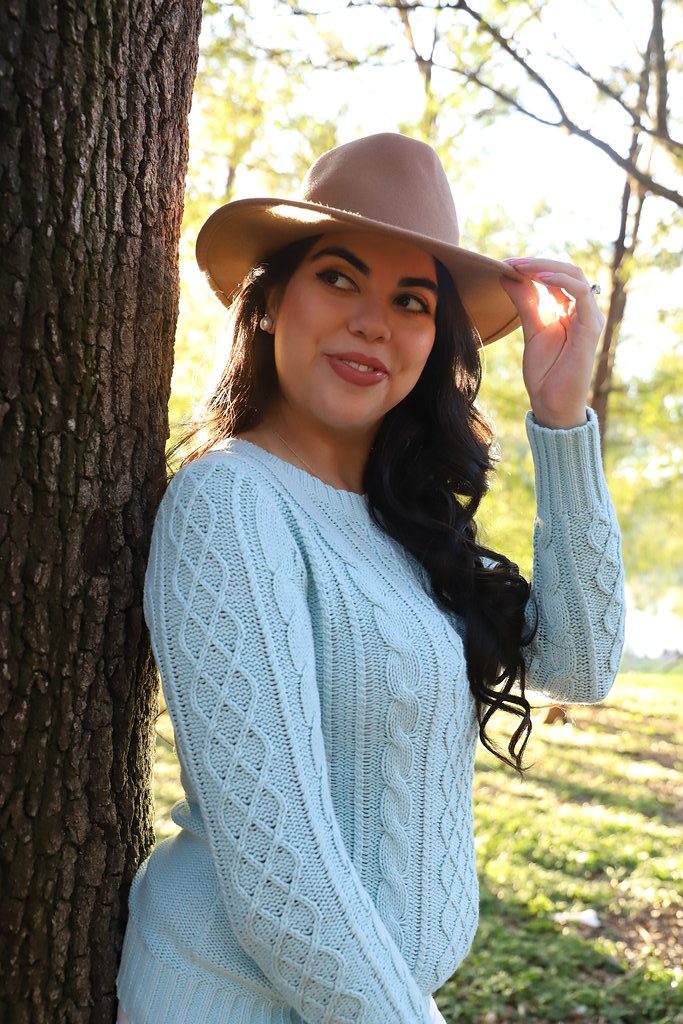 Outfit Details: Sweater – Old Navy / Jeans – 7 for All Mankind / Boots – Chinese Laundry / Hat – Forever 21 / Purse – Tory Burch
Hey lover! For those of you that are off today because of the MLK holiday, you must be loving life thanks to having a Monday off. I've always been a big fan of holiday Mondays, because not only do you get a 3 day weekend (!!!) but I    always felt like I had a more productive week that way. I guess my ideal work situation would be working 4-day weeks lol.
Today's post I've been dying to share for quite some time now. A few weeks ago I got to meet with a professional (& amazing) photographer for the first time ever! Her name is Annabel and she is the sweetest. We got along so well, that it felt as though I was shooting with a good friend. She made me feel comfortable, beautiful and gave me the best guidance. I know it sounds like I'm trying to sell her to you (lol) but it's because I seriously can't wait to work with her again. I still plan to shoot most of my outfit posts with my usual photographer, my momma. But my goal is to meet with Annabel once a month, just to give new content and experiment more. Also if you'd like to see more of her work, check out her instagram: @annabelsway
This outfit is my take on the "winter blues" and ideal for Winter in Miami. Since our coldest days don't get much lower than the 50's, the chunky knit sweater keeps me nice and warm. It has the perfect length where I don't have to be constantly pulling it down. I bought these over-the-knee boots on sale during Black Friday and they were only $60. I know that if the weather dropped less than the 50's, I would need to add a few more layers to this look haha.
I hope you have a wonderful day and kickstart your week in the best way you can! Thanks for stopping by lovers!