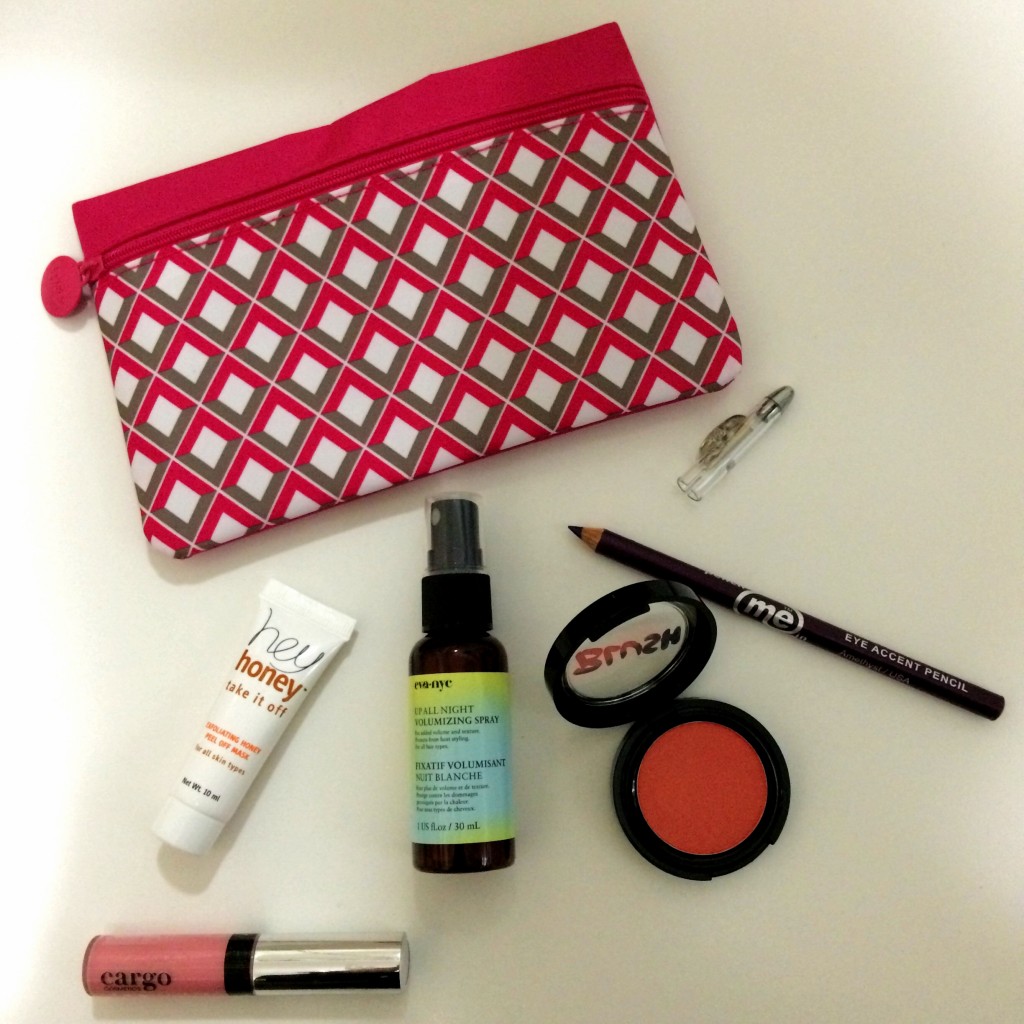 Ipsy Glam Bag – February 2015
Hi lover! As I mentioned in my last post of my Ipsy Glam Bag here, this is a $10 monthly subscription. In the beginning of your subscription, you are asked to complete a survey so your glam bags are more customized to your liking. Each month I love being surprised and have always liked most of the products in my bags. It is also a great way to test new hair or skincare products that you wouldn't typically buy. However, for me, I feel like I am already starting to get very similar products repeatedly. There are hundreds of other subscription services at different price points, some of which offer full size products.
Here is what I received this month:
1. hey honey take it off – exfoliating honey peel off mask for all skin types. This applies like a somewhat thick gel, making it easier for you to peel off. I have not tried a mask like this before so I'm excited for this!
2. eva-nyc up all night volumizing spray. It says it is for all hair types and that it adds volume and texture, while also being a heat protectant. Over the months, I have received very similar hair sprays, so I am not as excited for this one.
3. Model co blush cheek powder in the shade peach bellini. This blush is highly pigmented with a lovely touch of shimmer, both qualities I love! I don't own any blushes in this peachy tone.
4. pencil me in eyeliner pencil in the shade amethyst. The cap has a built-in sharpener which is a dream for any eye or lip pencils! I love the smooth, ultra pigmented shade and how easy it is to blend.
5. cargo lip gloss in the shade anguilla. This gloss also has beautiful pigmentation, it is a light creamy pink and is not sticky.
Overall, I don't dislike any of the products. I do feel I have enough sample sized products and I will probably cancel my subscription this month. If you recommend any similar companies, please share them with me. Thank you for stopping by today!