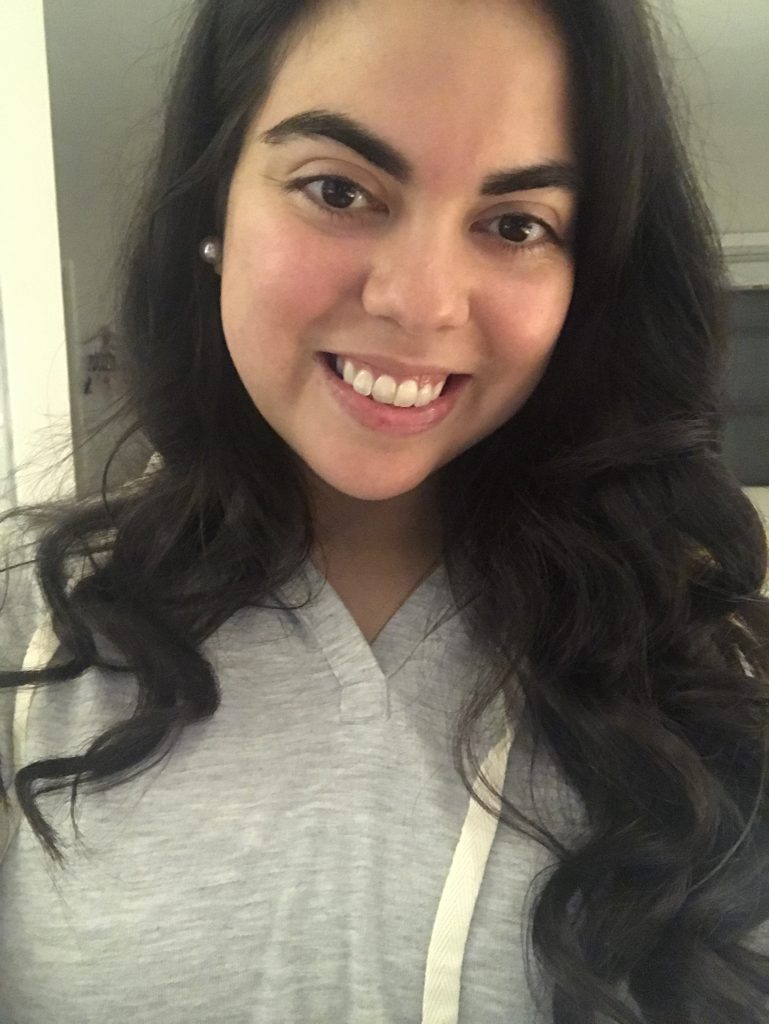 Hello lovers! I've missed you so much! I really can't give you any excuses for where I've been… life has just been crazy but that's no reason for me to stop blogging because I truly love it. So let's just recap with a "life photo diary" post…here is what's been on my iPhone lately.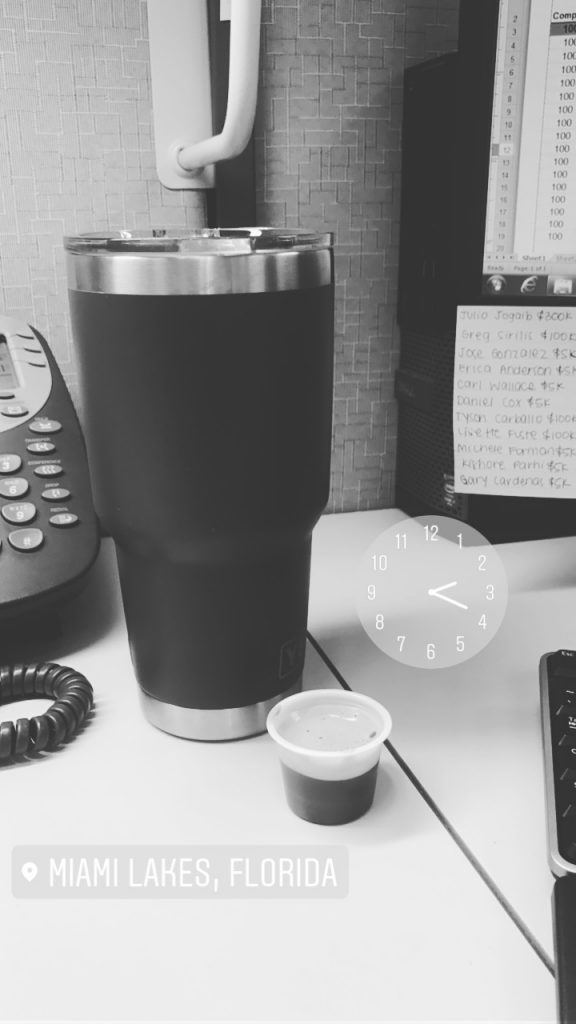 Back while I was working at a bank, this Yeti cup was perfect for me to remember to drink water all day. I'm also not a coffee person but whenever I was offered a "cafecito", I typically said yes for a boost of energy.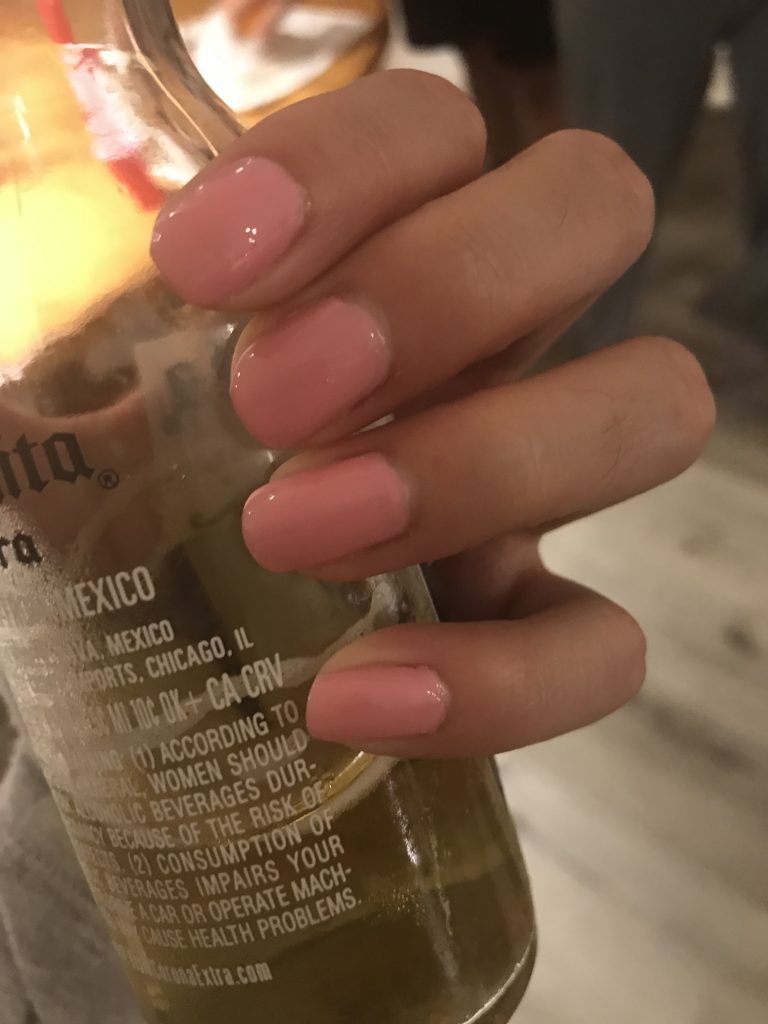 On my nails: Poppy Art Pink by Essie.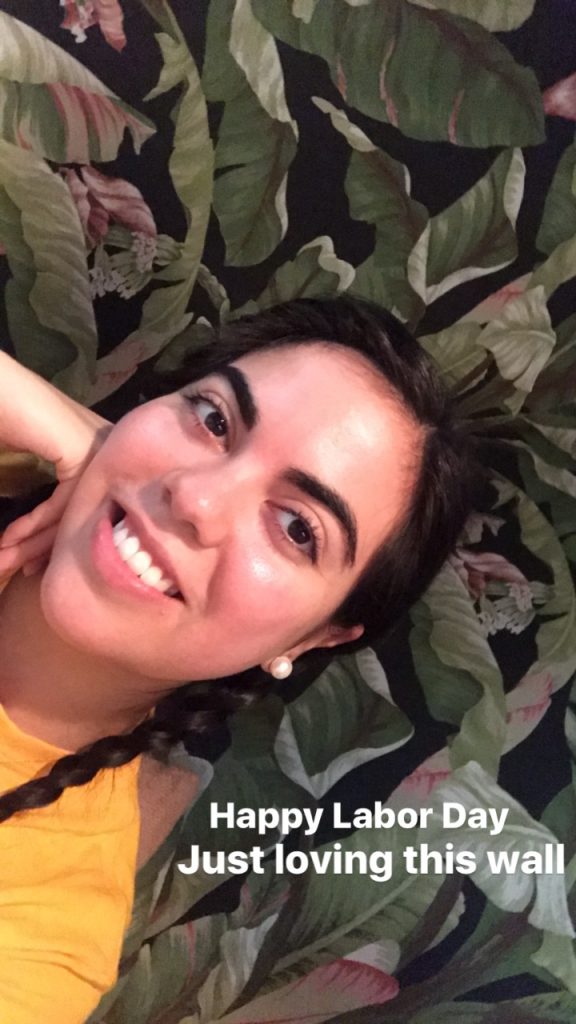 How cute is this wall paper? This is inside a restaurant in Midtown called Morgan's. They serve brunch food all day (yum) and I'm a huge fan of their food.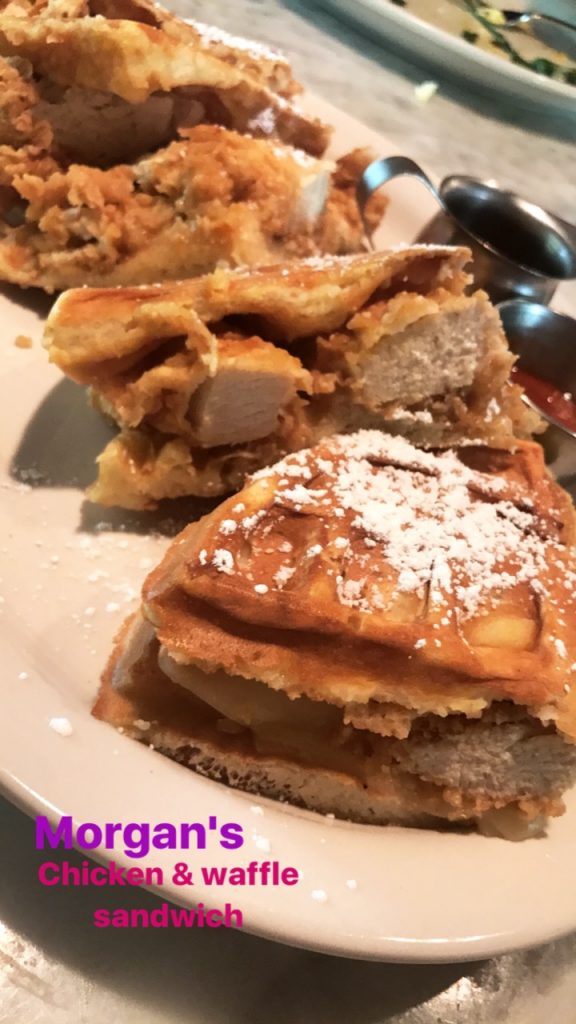 Need I say more? This is a heavy meal, but perfect to share and even to enjoy as leftovers. Fried chicken + little bit of cheese + waffles for buns + powdered sugar on top + maple syrup on the side… all the heart eyes!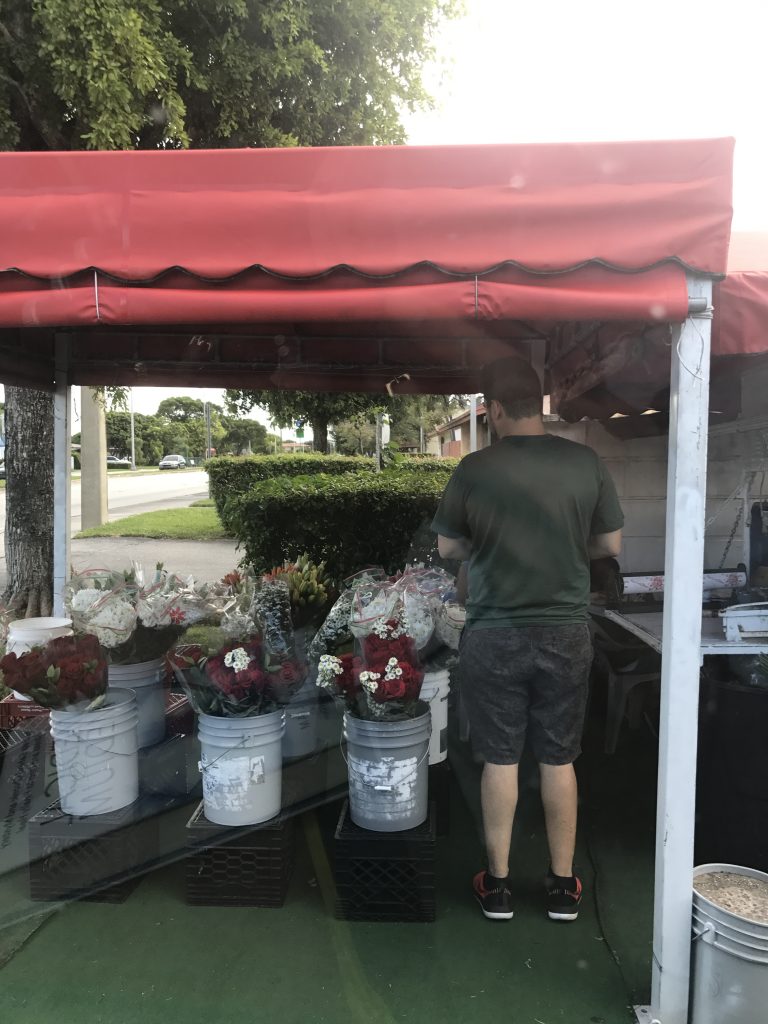 The sight of my boyfriend buying flowers… melts my heart! I extra melted because the flowers weren't for me, but for my momma. 🙂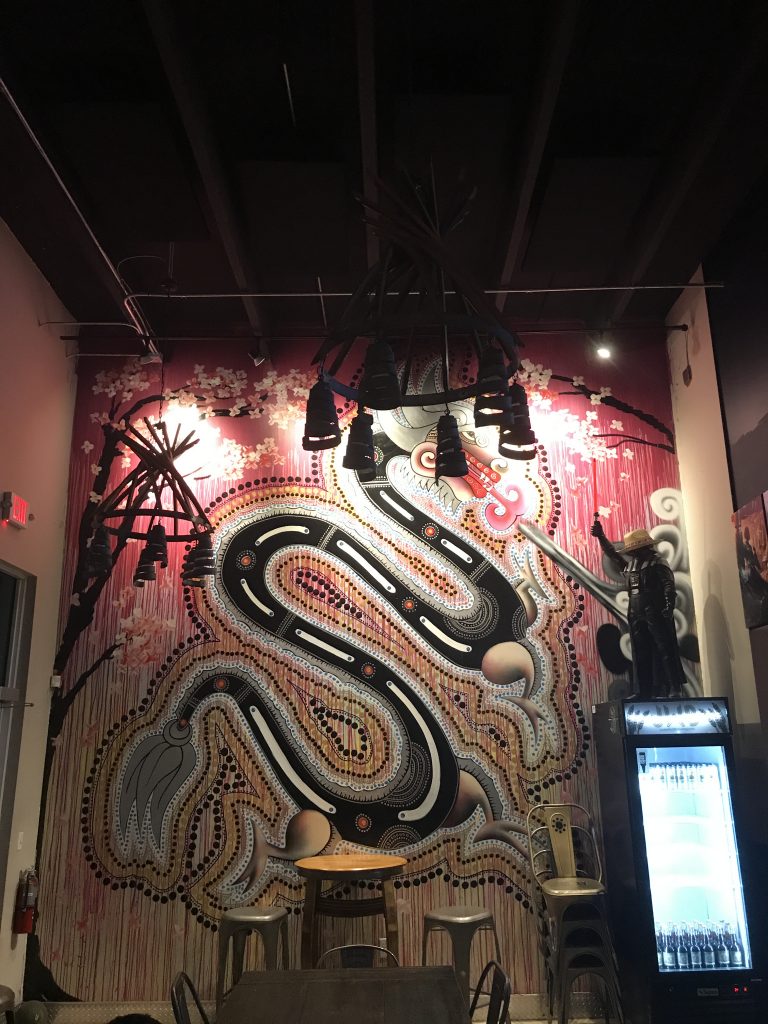 Super cool mural inside J Wakefield Brewery in Midtown.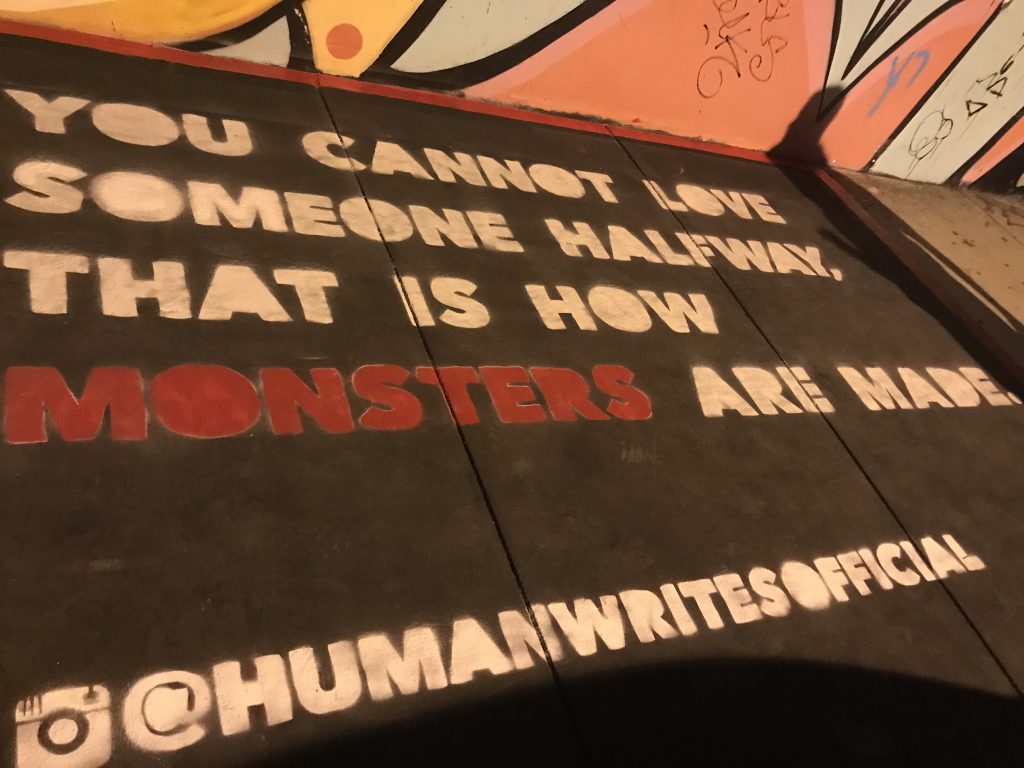 Friendly reminder of unconditional love 🙂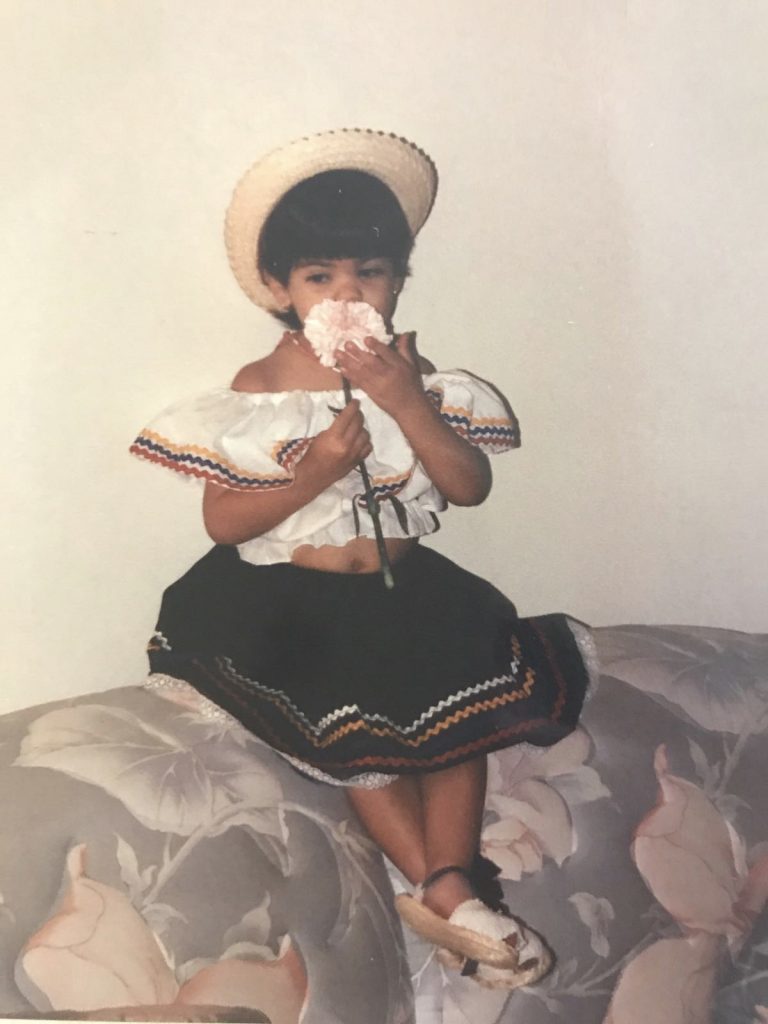 Baby Jessica at a little over 2 yrs old 🙂 This is one of my favorite pictures…Mama always dressed me like a Colombianita.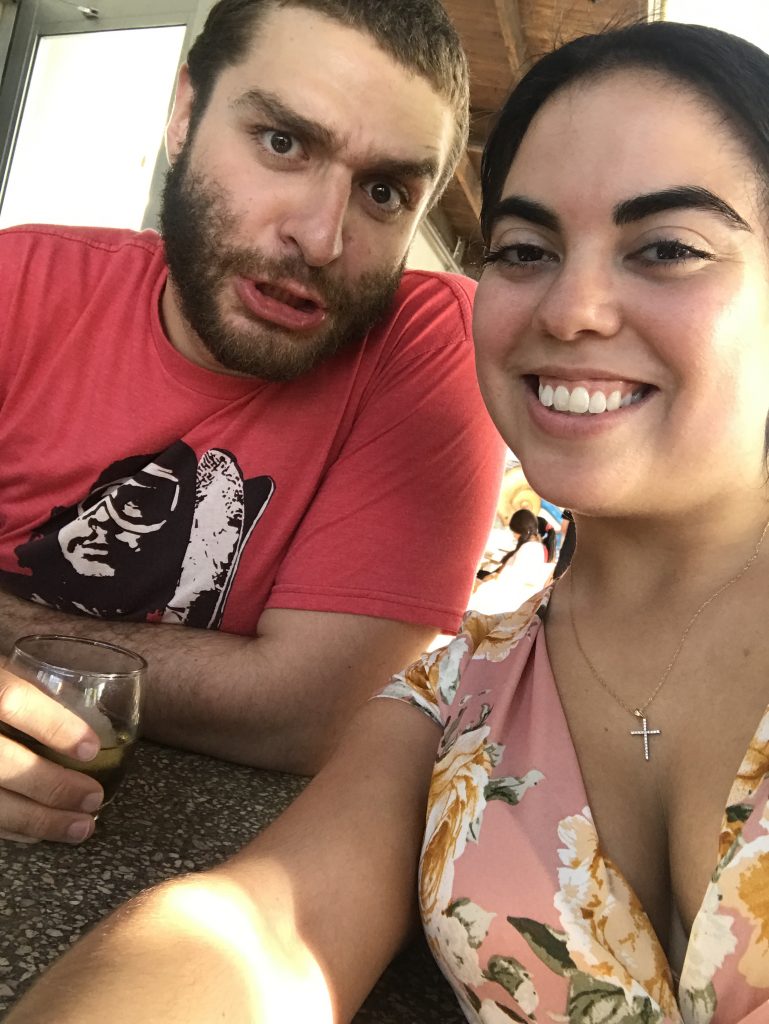 Papo is pretty much my adopted cousin, always gives me amazing advice and makes the funniest faces when I try to take a picture with him.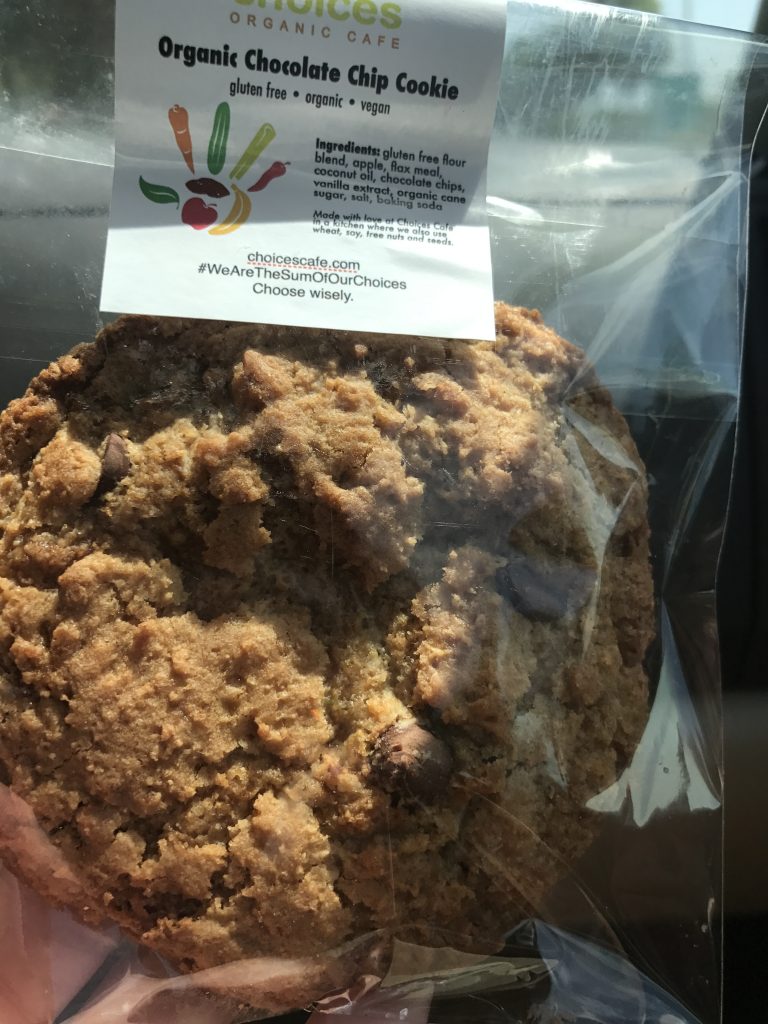 This is one of the most delicious store bought cookies, that also happens to be gluten free, organic & vegan… triple win! It's from Choices Organic Cafe in Coconut Grove. I highly recommend you check this cafe out! They have kombucha on tap and its Delicious!!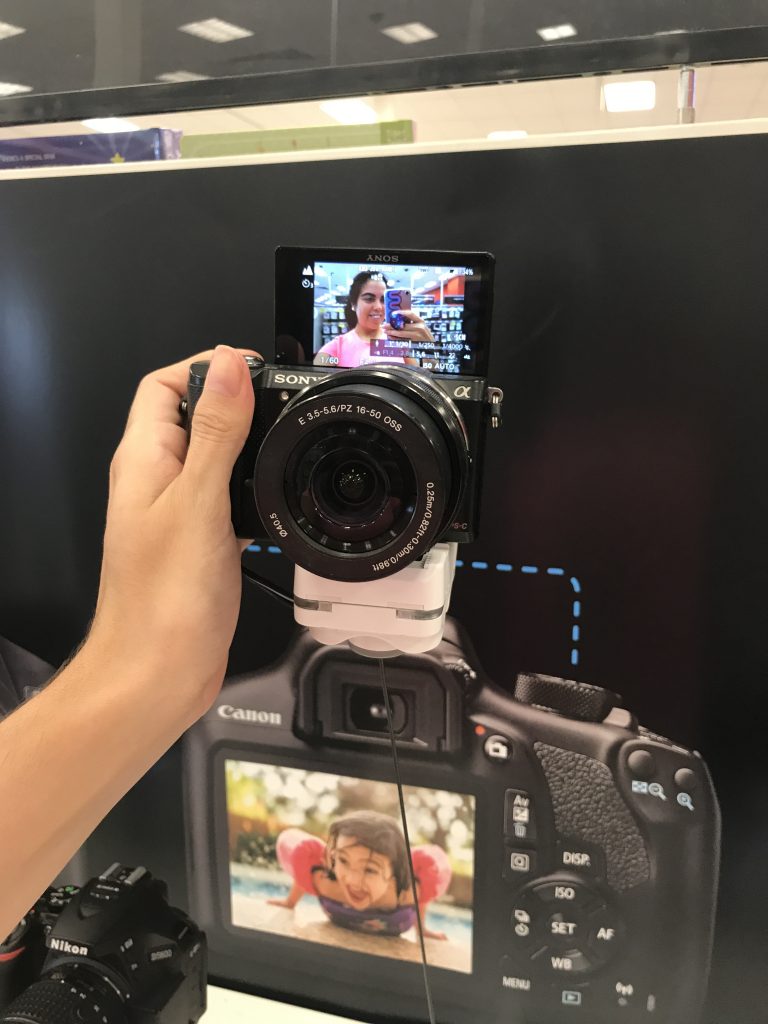 Dreaming of vlogging!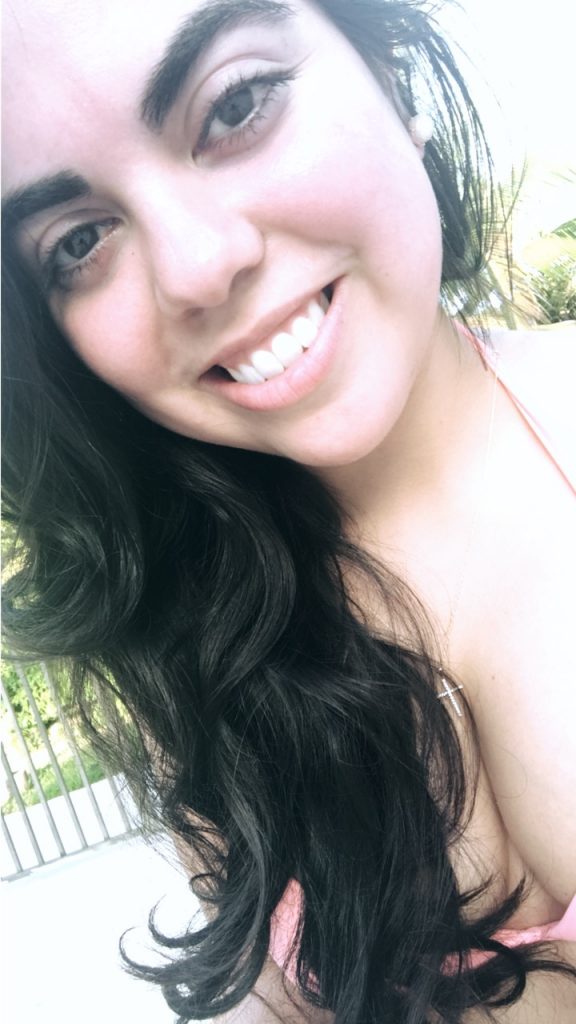 Happy hour by the pool with my best friend, Kels. We were enjoying the last bit of summer vacation and it was such a fun bff date.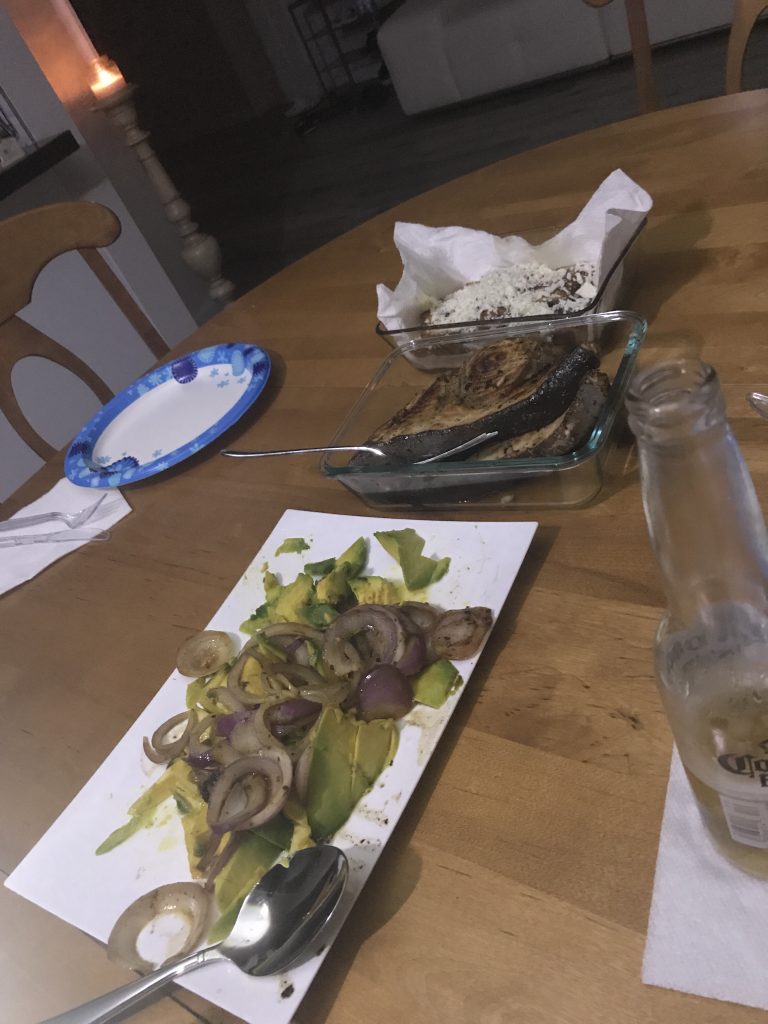 A few weeks ago Hurricane Irma came by Miami and really affected all of us in different ways. While we lost power, my boyfriend and his cousins cooked the most delicious food on a grill so it wouldn't expire. I was extremely grateful for being able to eat a home cooked meal and that all my family stayed safe!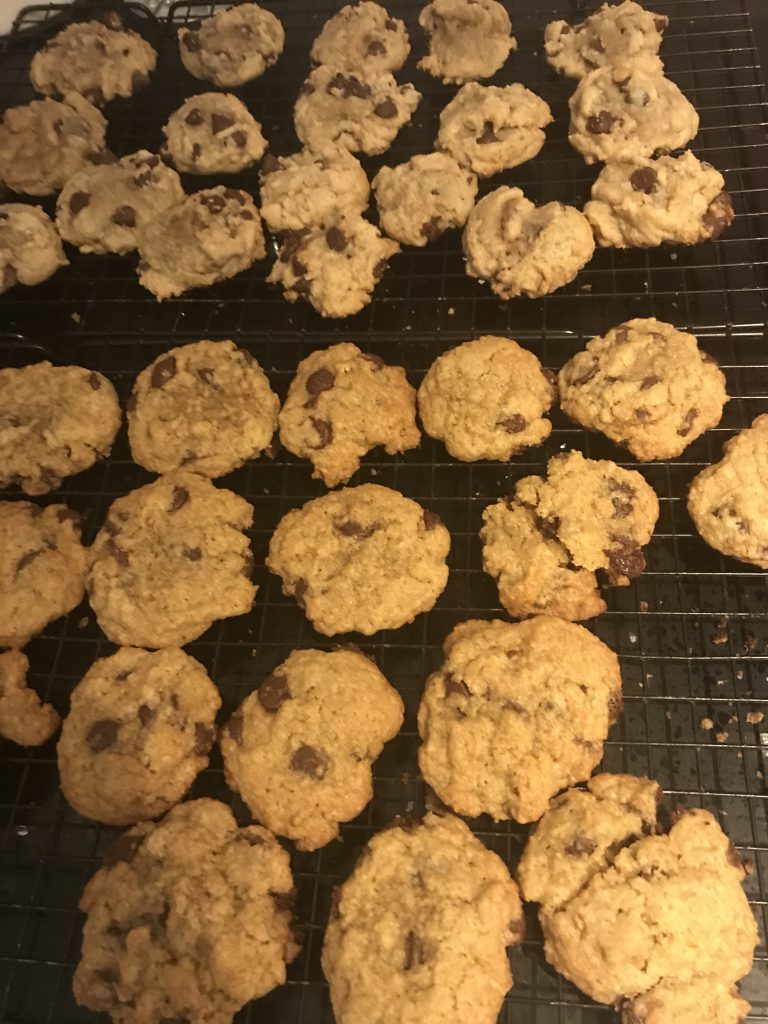 To calm my nerves before the storm, I baked a whole lotta fresh cookies. I made a regular cookie mix and an organic one and I loved the organic ones more.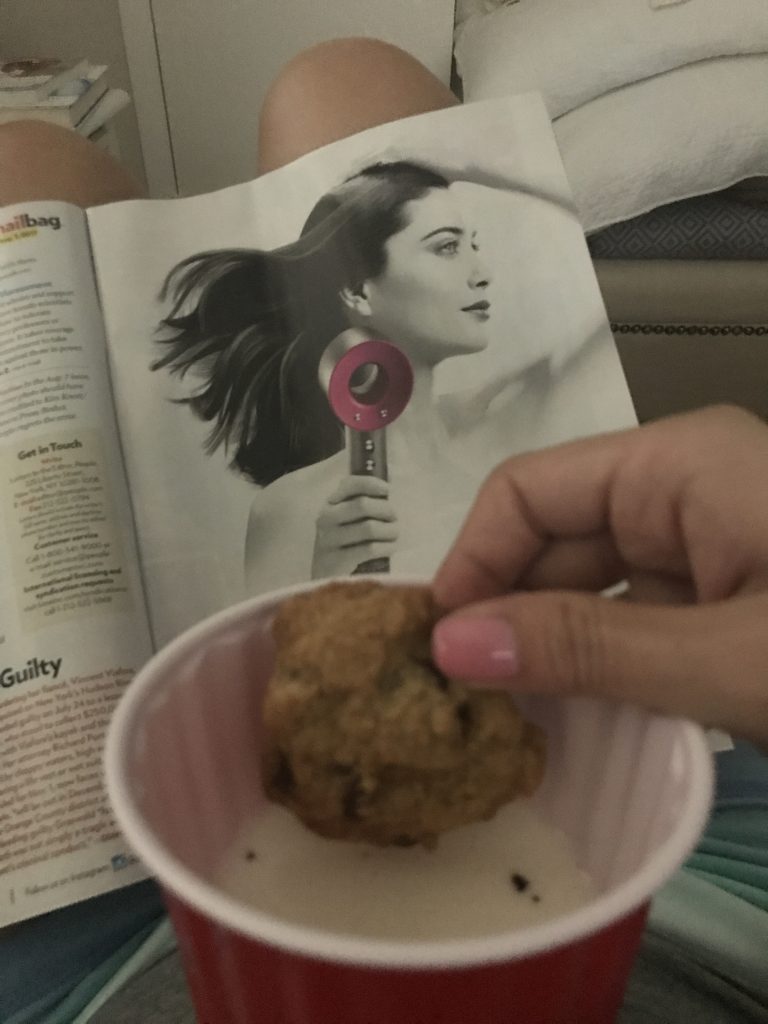 Enjoying said cookies with milk & a magazine to pass time during the storm.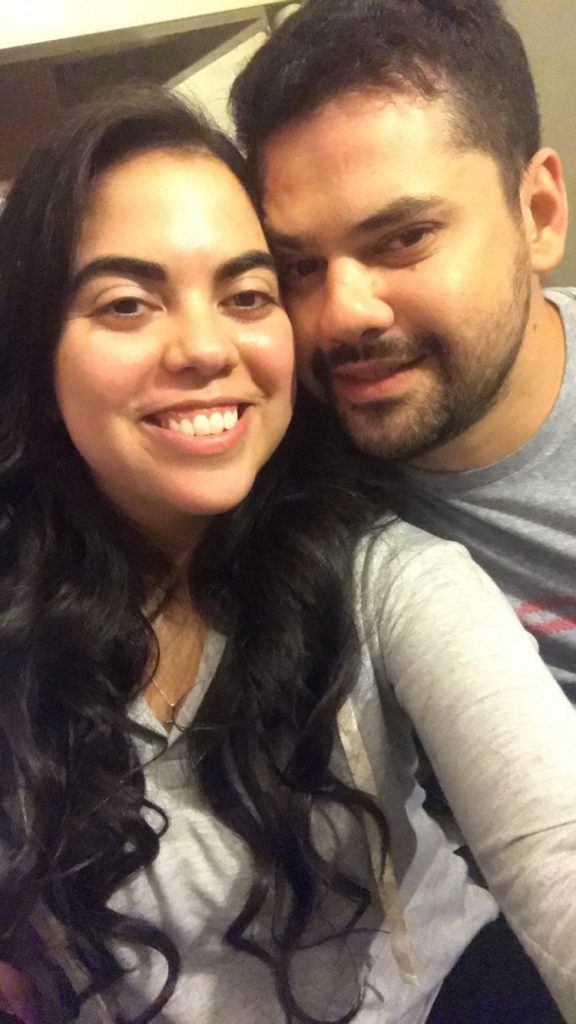 At night, during the storm we played beer pong and DG & I won almost every round. I was the happiest girl ever!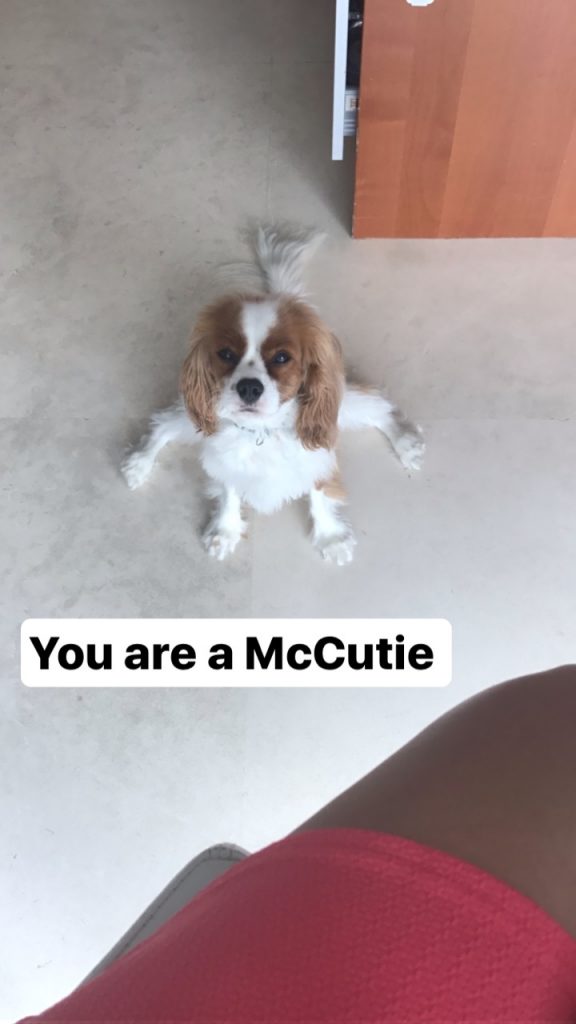 Onto the most exciting news for me to share with you… I finally got a full time job again! You might remember here and here where I talked about how last year I quit my job for a fun break from life. While it was an amazing experience… by the time January 2017 came, I really wanted to work again. I wasn't trying to jump back into full time right away, but I started slow. By the time we got to June, I was pretty desperate to be employed full time. It was starting to take a serious toll on me and as positive as I tried to stay, deep down I was hurting and feeling very anxious.
My new job came at the perfect moment. I found it thanks to my sister and I'm working as a personal assistant again. I absolutely love the people I work with and this ADORABLE pup is at my job everyday. His name is Spidey and he is so sweet and loving… I'm obsessed with him. Aside from him, I'm ecstatic to be working full time and that I really enjoy going to work. At one point I doubted if I could find a job that would make me happy and give me a sense of purpose. But that's just another example of the power of the mind… I wanted a job that would give me all those things and I found just that!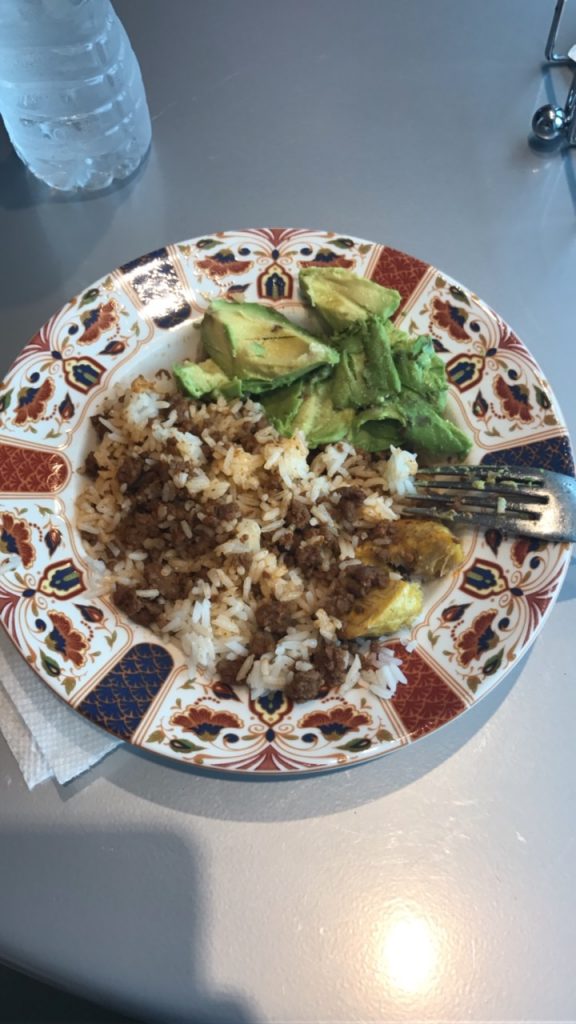 Lunch at my new job… homemade picadillo with arroz blanco and some avocado is one of my favorite meals. YUM!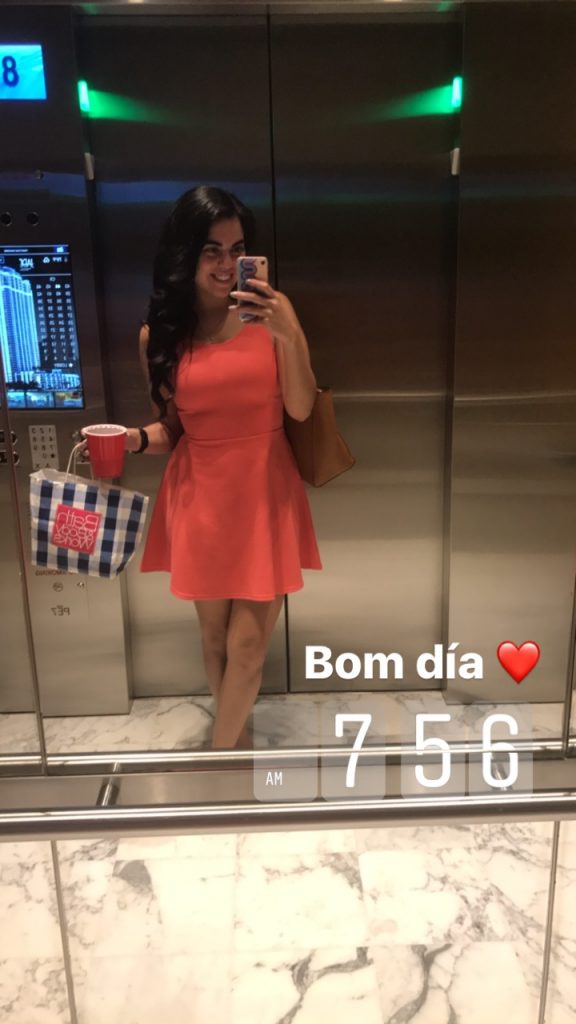 Quick outfit of the day before work. 'Bom dia' means good morning in Portuguese.
What have you been up to lover? I hope you guys are doing great. I'll be back on here Thursday & Friday so stay tuned for those posts! 🙂 Have a beautiful day sweet friends.